Great American Ball Park Bleacher Seats
Features & Amenities
Reds Bleacher seats are the highest tier of seating behind the left field wall. Also known as the Kroger Bleachers, these will have a near impossible view of the scoreboard which is located just above these sections.
Seats in the outfield bleachers are bench style, but do offer a back portion to the bench so you won't have to lean forward for all 9 innings. These seats, much like all outfield seating at Great American Ballpark, will have a lot of exposure to the sun during day games.
Entry tunnels are located closer to the front of the Outfield Bleacher sections, just above Row F. Fans looking for regular stadium seats can check out the Sun/Moon Deck located across the way in right field.
Note: These seats are highlighted on the map
Interactive Seating Chart
Bleacher Seats Seating Chart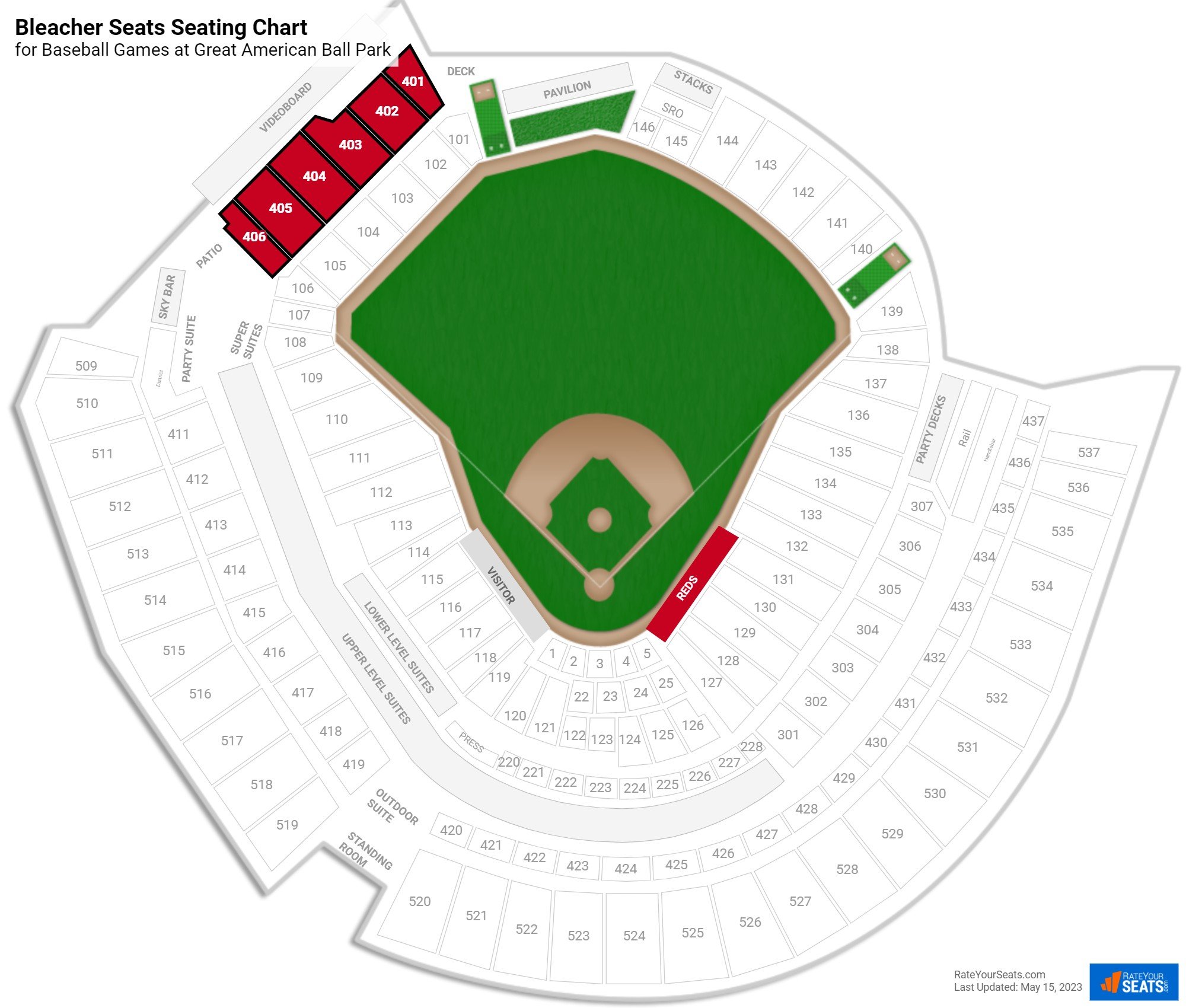 Bleacher Seats Reviews
Ratings & Reviews From Similar Seats

"The terriffic thing about this section is that it's close to the Machine Room."

-

The Machine Room offers craft beer.
More Seating at Great American Ball Park