Finding Shade in the Early Afternoon
Great American Ball Park will see a lot of sun during a day game, leaving fans with few options for finding the shade during a Reds Game. Overhangs and roofs provide relief in some areas, while seats closer to the field will see more sun for a mid day first pitch.
So where is the best option for fans that want to be out of the sun? If your budget allows for the higher price tag, Club Sections down the first base line (301-305) will provide more shade than any other seating area, just be sure to sit in Row G and higher as the lower rows are more exposed. The upper seating deck also provides some shade near the very back, and while the view won't be great from Rows Q and up, you won't have to worry as much about a sunburn.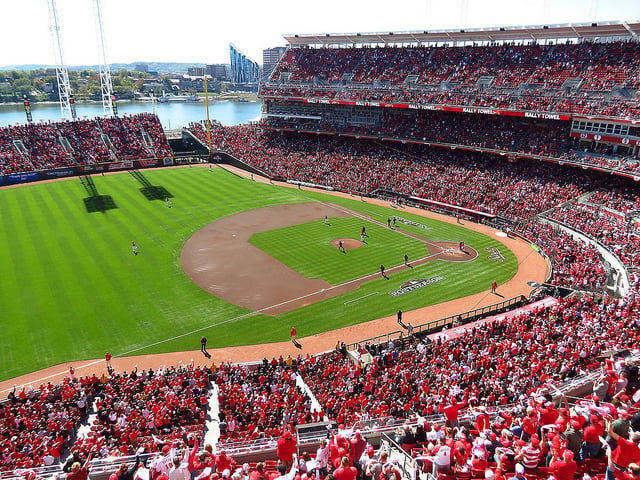 Fans looking to stay out of the sun should avoid the seats beyond the right field wall at all costs, as there is little to prevent the sun from blaring right down on you. Field level seats down the third base line will also find little shade, and you'll be better off sitting in the back rows of the sections near the left field corner.