Globe Life Field Seating Chart
Interactive Seating Chart
Explore the Interactive Map
Find a Section

All You Can Eat Seats

Balcones Speakeasy Seats

Batter's Eye Tables Seating

Corner Boxes Seating

Rangers & Visitor Dugouts

Home Plate Suites Seating

Lexus Club Seats

Lounge Tables Seating

Mezzanine Level Seating

Pavilion Level Seating

Standing Room Only

StubHub Club Seats

Texas Terrace Seating

Upper Level Seating

Sky Box Seating

Upper Reserved Seating

See More...
Rangers Seating Chart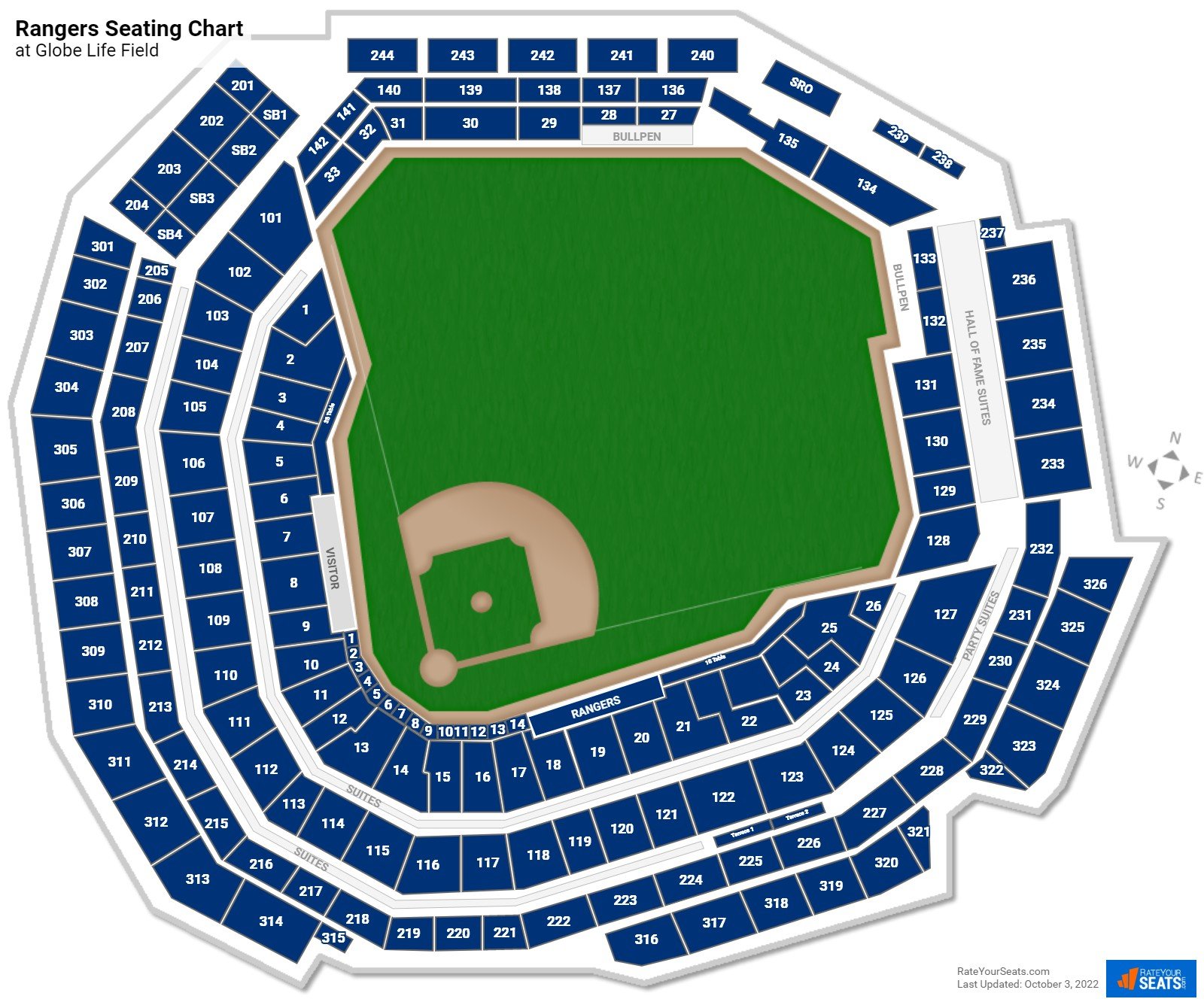 Globe Life Field Seating Chart With Row Numbers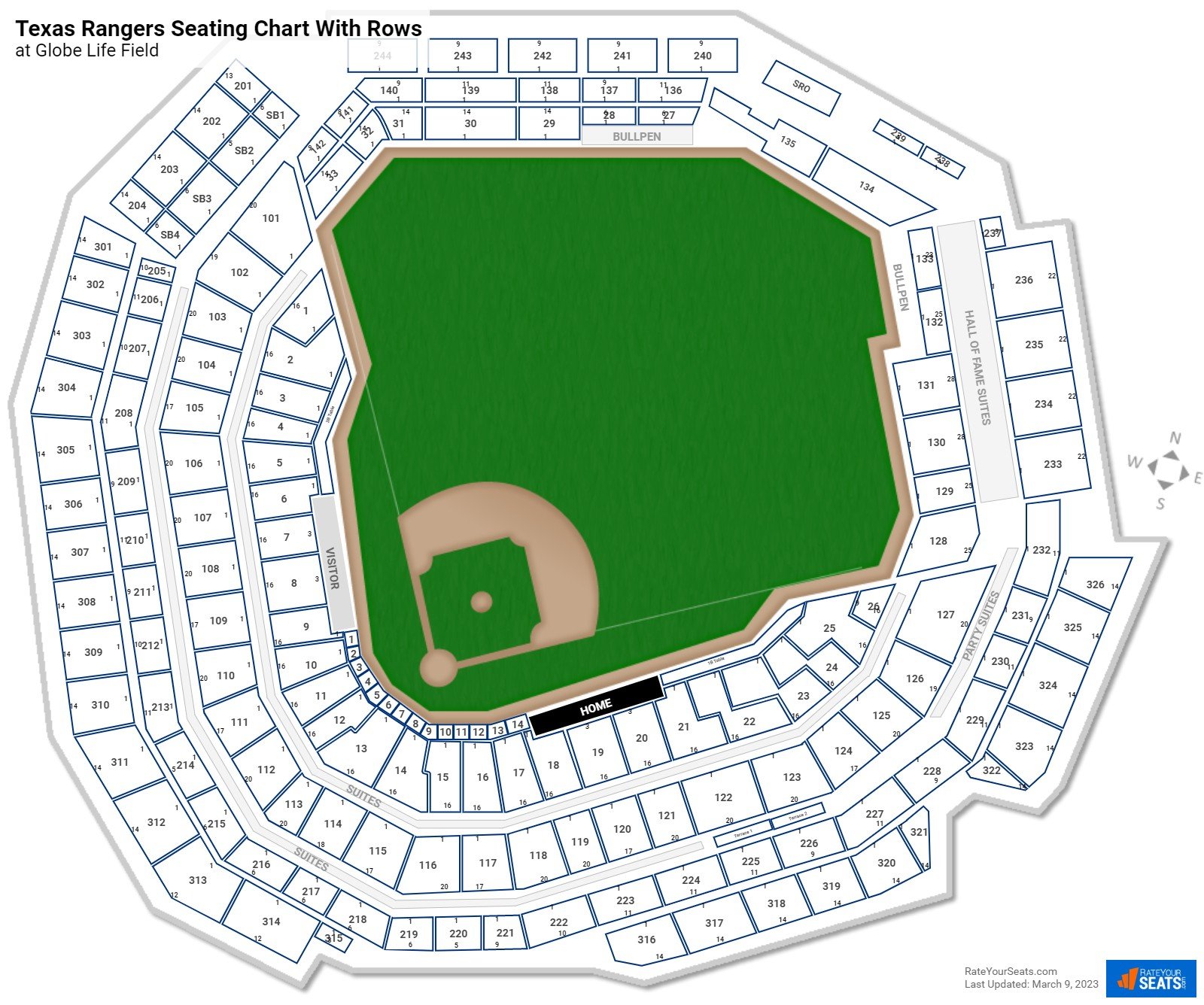 Globe Life Field Seat Numbers
The seat numbers at Globe Life Field run from left-to-right. When seated looking at the field, the lowest number seat (typically seat 1) will be on the far left of each section.

Most of the lower bowl infield sections (1-26) have 16 rows of seating and each row usually has between 15-30 seats in each row, depending on which section you are sitting in. Furthermore, the rows are segmented by a walkway and typically the first eight rows are in front of the walkway.

For the outfield sections there are usually 24 seats in a row, but depending on which section you are in there could be more or less seats in a row. The outfield sections are some of the largest section at Globe Life Field, and the long rows makes it more difficult to get in and out of your seats.

On the 100 and 200 level infield seating, each row in the sections generally has 20 seats. However, in some sections the rows have as few as 15 seats and as many as 30 seats in a row.

The seat numbers in the upper deck (300 level) at Globe Life Field ranges from 24-26 seats in each row. Like many other sections at the ball park, some rows in some sections will have fewer seats and some will have more, but if you are sitting in the upper deck you can expect your row will have about 24-26 seats in it.

Event Schedule
Rangers
Other Baseball
Other