Tunnel Club at TQL Stadium
Features & Amenities
The Tunnel Club at TQL Stadium is the most upscale and exclusive club area for a FC Cincinnati soccer match. The amenities along with being so close to the action on the pitch combine for the most desirable location in the stadium.
The club is made up of nine field sections (F1-F9) spanning along the west sideline. All fans will have access into the all-inclusive Tunnel Club located behind the seats. The club features chef driven menus and top shelf beverage options.
Tunnel Club Details

Of course it is called the Tunnel Club because the club itself is attached to the tunnel which players and coaches will come on and off the field from. This gives all ticket holders the experience like they are taking the field themselves as they head to their seats.
While all sections in the club are desirable, Sections 5 and 6 are as good as it gets with a midfield location. Fans sitting here will be between the benches and will be up close and personal to the coaches and players as the game is in play. Section 6 will be closest to the FC Cincinnati bench, while 5 is near the visitors.
Amenities available for FC Cincinnati home games. For other events, some amenities may not be available or offered.
Please note: Due to health and safety protocols in 2022, food availability, club access, wait service and other amenities are subject to change without notice.
Note: These seats are highlighted on the map
Interactive Seating Chart
Tunnel Club Seating Chart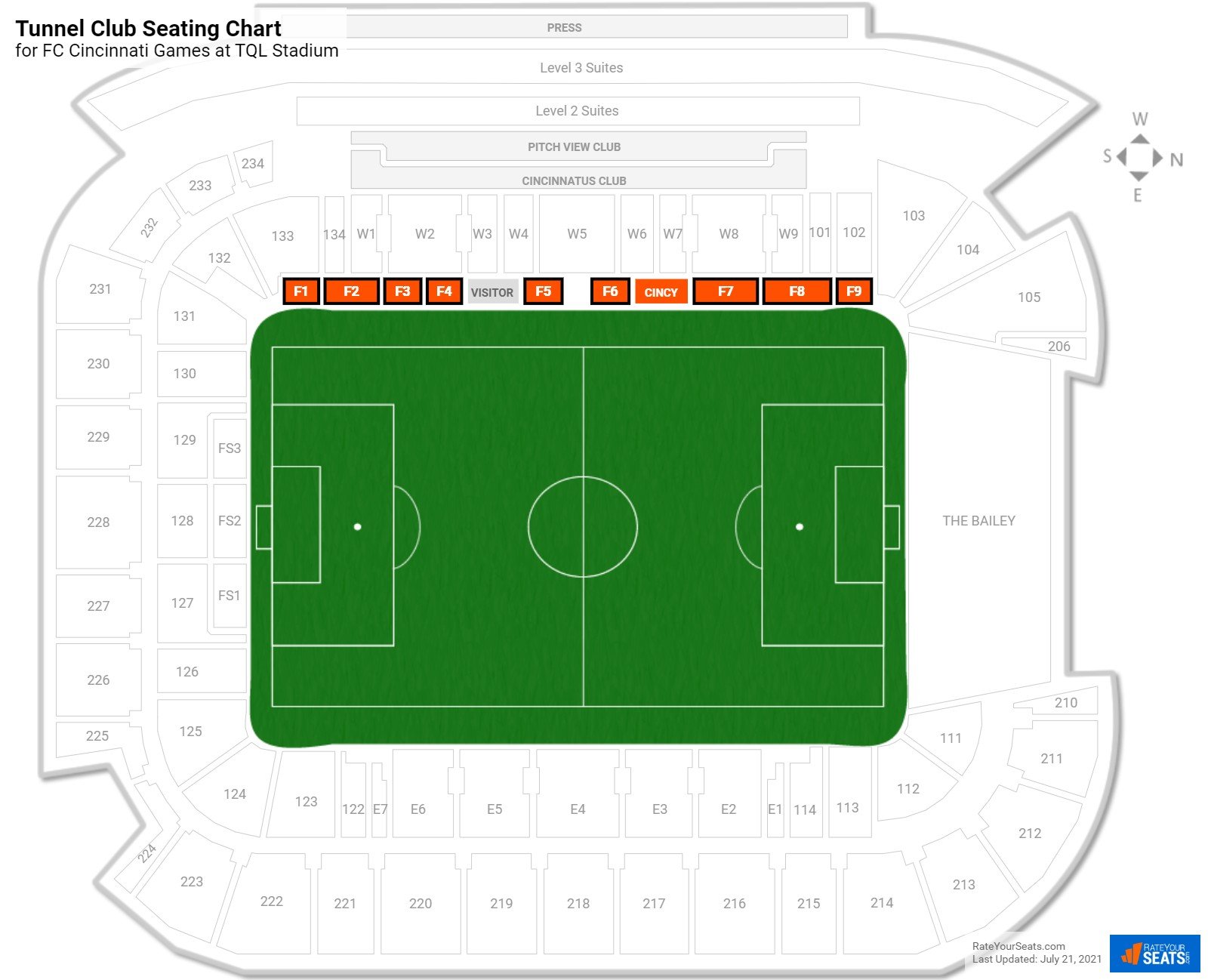 More Seating at TQL Stadium