The Bailey at TQL Stadium
Features & Amenities
The Bailey at TQL Stadium is another name for the home supporter section and is the place to sit for the most enthusiastic FC Cincinnati fans. It spans five sections on the north end of the stadium.
General Admission Seating for FC Cincinnati

Seating in The Bailey is general admission and a safe standing area. This means there are no seats and where fans stand is first come first serve. Seating is done this way to encourage fans to stand, cheer, and chant in what is one of the best supporters sections in the MLS.
Fans with tickets here can expect loud chanting, drumming, and flag waving in this section. It makes for one of the most fun and exciting places to have tickets at TQL Stadium. However, fans looking for a more relaxed time at a FC Cincinnati soccer match should look at reserved seating in the rest of the bowl.
Note: These seats are highlighted on the map
Interactive Seating Chart
The Bailey Seating Chart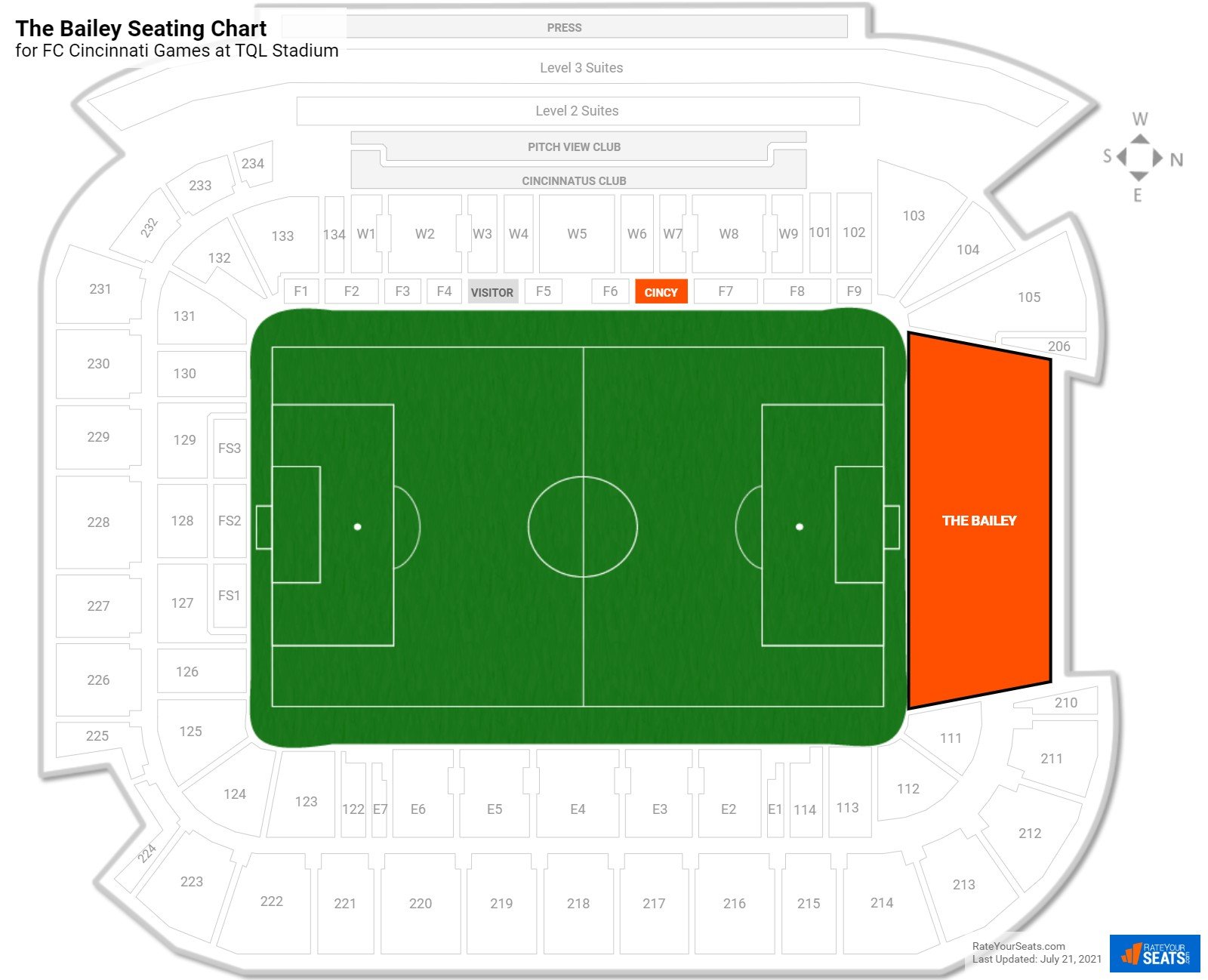 More Seating at TQL Stadium