MSUFCU Club at Spartan Stadium
Features & Amenities
MSUFCU (formerly Huntington) Club Seats at Spartan Stadium provide ticketholders with a padded and extra wide chairback seat in a climate-friendly space.
Even though they are located outdoors, the seats have complete overhead coverage and the seating area is heated during inclement weather. Fans in these seats will also have access to private restrooms, a complimentary buffet and game program, beer and wine available for purchase, and access to the climate-controlled club lounge featuring upscale furniture and multiple TVs.
Amenities available for Michigan St. home games. For other events, some amenities may not be available or offered.
Please note: Due to health and safety protocols in 2023, food availability, club access, wait service and other amenities are subject to change without notice.
Note: These seats are highlighted on the map
Interactive Seating Chart
MSUFCU Club Seating Chart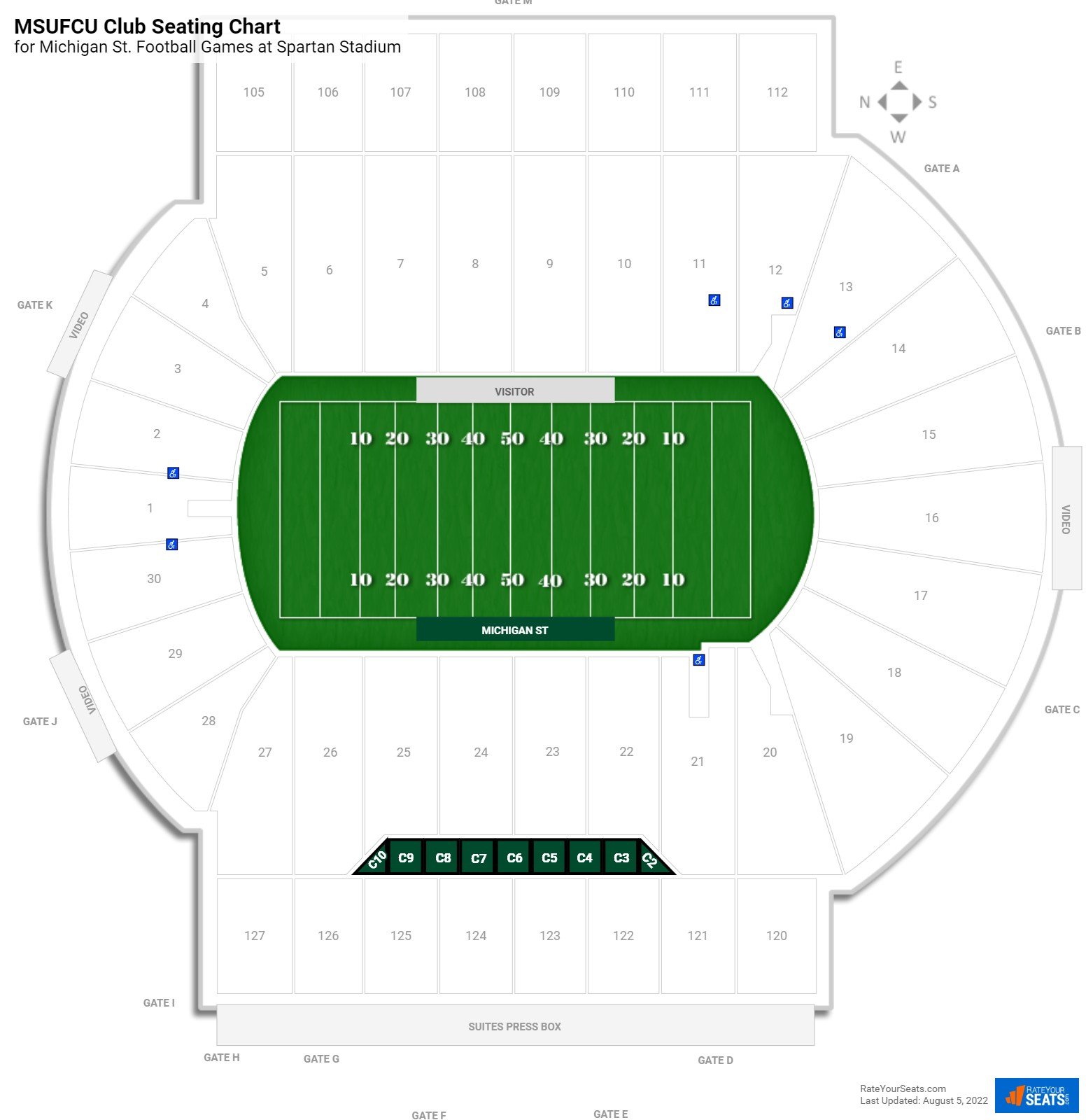 More Seating at Spartan Stadium