Spartan Stadium Lower Sideline
Features & Amenities
With close proximity to the playing field from the lower seating tier, and great viewing position between the endzones, the lower level sidelines offer some of the best views at Spartan Stadium.
On the east sideline, Michigan State student seating can be found in Sections 11-12, and the upper rows of Sections 9 and 10, making this side of the stadium a better fit for fans who like to build off the energy coming from the student sections.
Seating sections along the lower sideline have up to 66 numbered rows of seating, with entry tunnels for most sections located at Row 18 and at the top of the section.
For those looking for a premium seating experience, the Sideline Club is located at the front of Sections 8, 9, 23, and 24.
With the overhanging upper deck providing cover from above, the last 7 rows of Sections 5-12, 20-21, and 26-27 offer decent protection from inclement weather.
Note: These seats are highlighted on the map
Interactive Seating Chart
Lower Sideline Seating Chart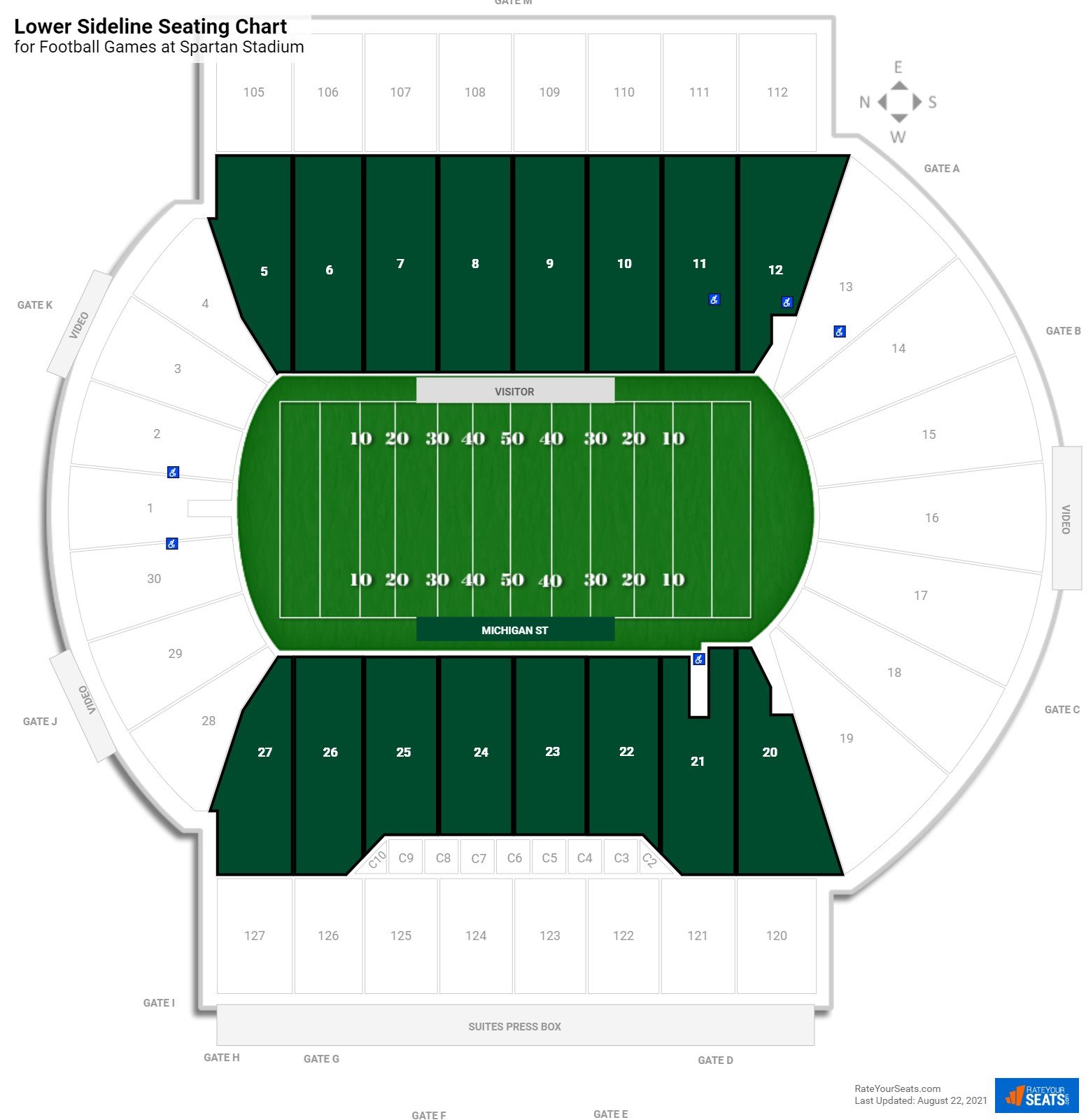 Lower Sideline Reviews
Ratings & Reviews From Similar Seats

"Right on the 40"

(Section 8) -

"Arizona State Sun Devils at Michigan State Spartans Football - Sep 14, 2019"

(Section 23) -
More Seating at Spartan Stadium