Spartan Stadium Lower Endzone
Features & Amenities
As the only endzone seating available at Spartan Stadium, the lower level endzone seats offer fans a different perspective compared to the traditional sideline viewing angle.
The South endzone is home to a large portion of the Michigan State students, with Sections 13-15 designated for student seating and the Spartan student band located in the front rows of Sections 14 and 15.
The south endzone sections are large with as many as 66 rows of seating and a single entry tunnel above Row 18, leaving some of the longest walks for fans in the back rows of the south endzone.
In the north endzone, seating is noticeably smaller with up to 47 numbered rows of seating, but also have just one entry tunnel located above Row 18. North endzone fans will have some of the best head on views of the large videoboard located above the opposite endzone.
Note: These seats are highlighted on the map
Interactive Seating Chart
Lower Endzone Seating Chart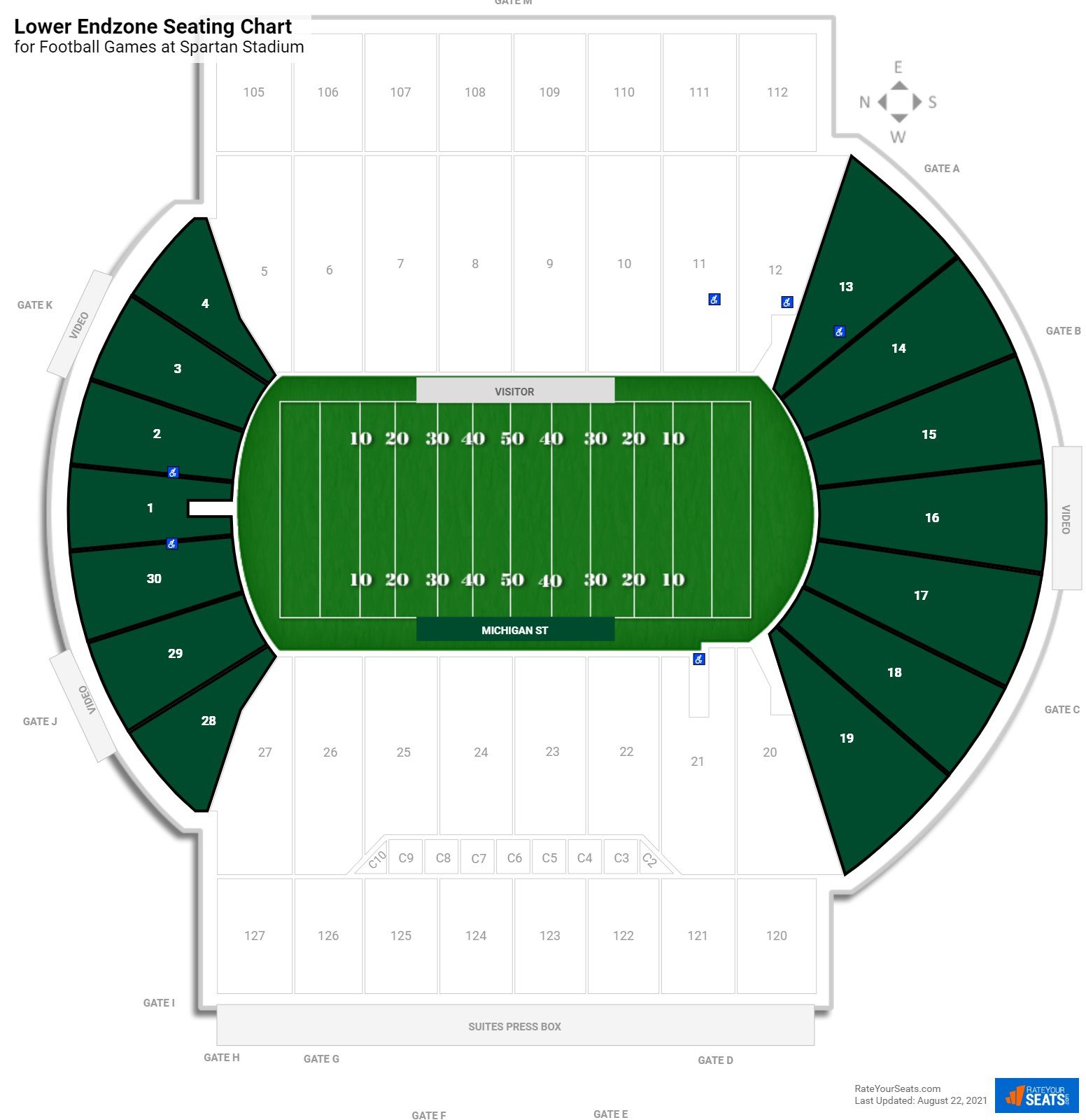 Lower Endzone Reviews
Ratings & Reviews From Similar Seats

"Aisle Seats, Great Seats"

(Section 30) -
More Seating at Spartan Stadium