Finding Covered Seats Under the Roof
Unlike the Rams who moved from a dome in the midwest to sunny Southern California, the Chargers are moving 120 miles from one sunny locale to another. As a result, it will be important to understand where you can find some relief from the sun on those hot California days.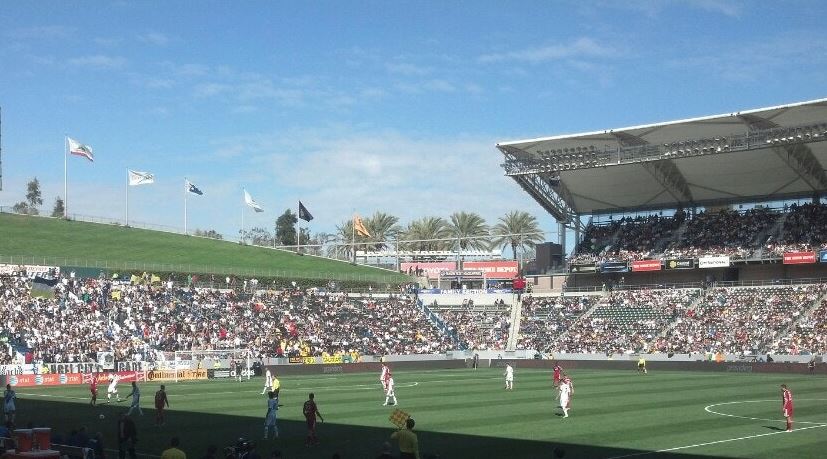 Dignity Health Sports Park (StubHub Center) was primarily used as the home for the MLS's LA Galaxy. Because the MLS plays throughout the dog days of summer, its stadiums are very generous when it comes to having overhead cover from the sun and rain. So generous, in fact, that the home of the Chargers is easily the best place in the NFL to find covered seating (except for domes, of course).
The stadium features large over-hanging roofs on both sides of the field that cover about half of its 27,000 seats (most football stadiums have coverage for less than 10% of seats).
Among the covered seats at Dignity Health Sports Park are all 200 level sections (labeled 226-238). All 20 rows in each of these sections are underneath the roof and will be protected from the rain. Keep in mind; however, that this is the sunny side of the field and the sun will shine into the front rows of these sections - especially in the late afternoon. If you're looking for shade to go with your covered seats, the top few rows of 226-238 are your best bet.
If you're looking for covered seating on the lower level, you'll want to sit in the back half (rows M-Z) of sections that run endzone-to-endzone (sideline sections). Not only does the roof provide cover for these seats, you'll have an outstanding view to match.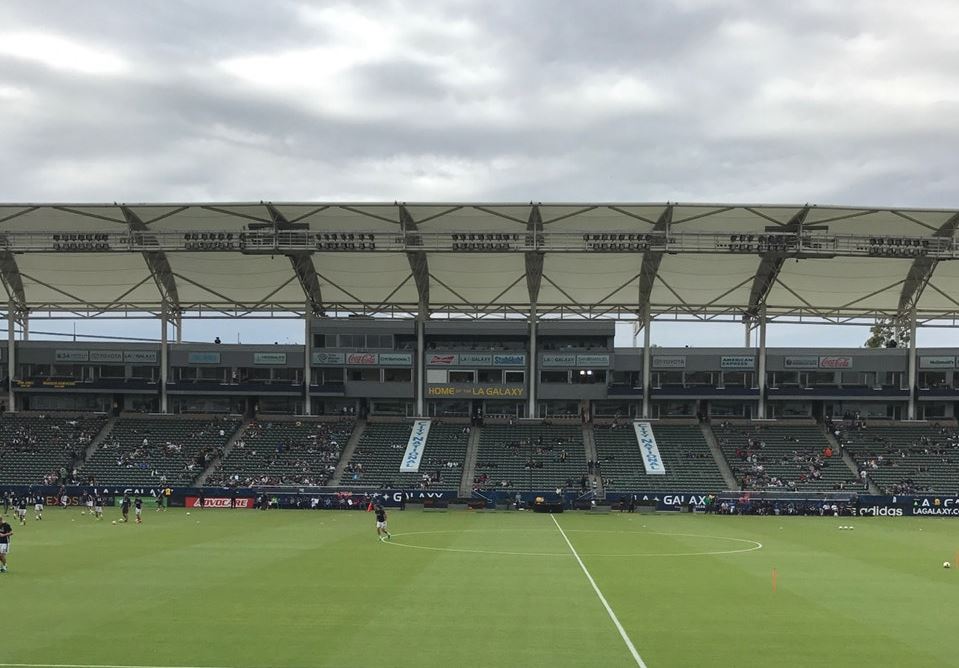 On the West side of the stadium, the roof covers more of the lower seating bowl. Sections 103-116 will have overhead coverage in rows E and above. Additionally, the sun will set behind these sections, so these are the first seats to see shade in the afternoon.
If you're heading to a Chargers noon kickoff and want to bask in the sun all afternoon, target seats in the North endzone. Sections 119-124 and 317-325 are among the cheapest tickets at Health Sports Park and will be fully exposed to the SoCal sun.