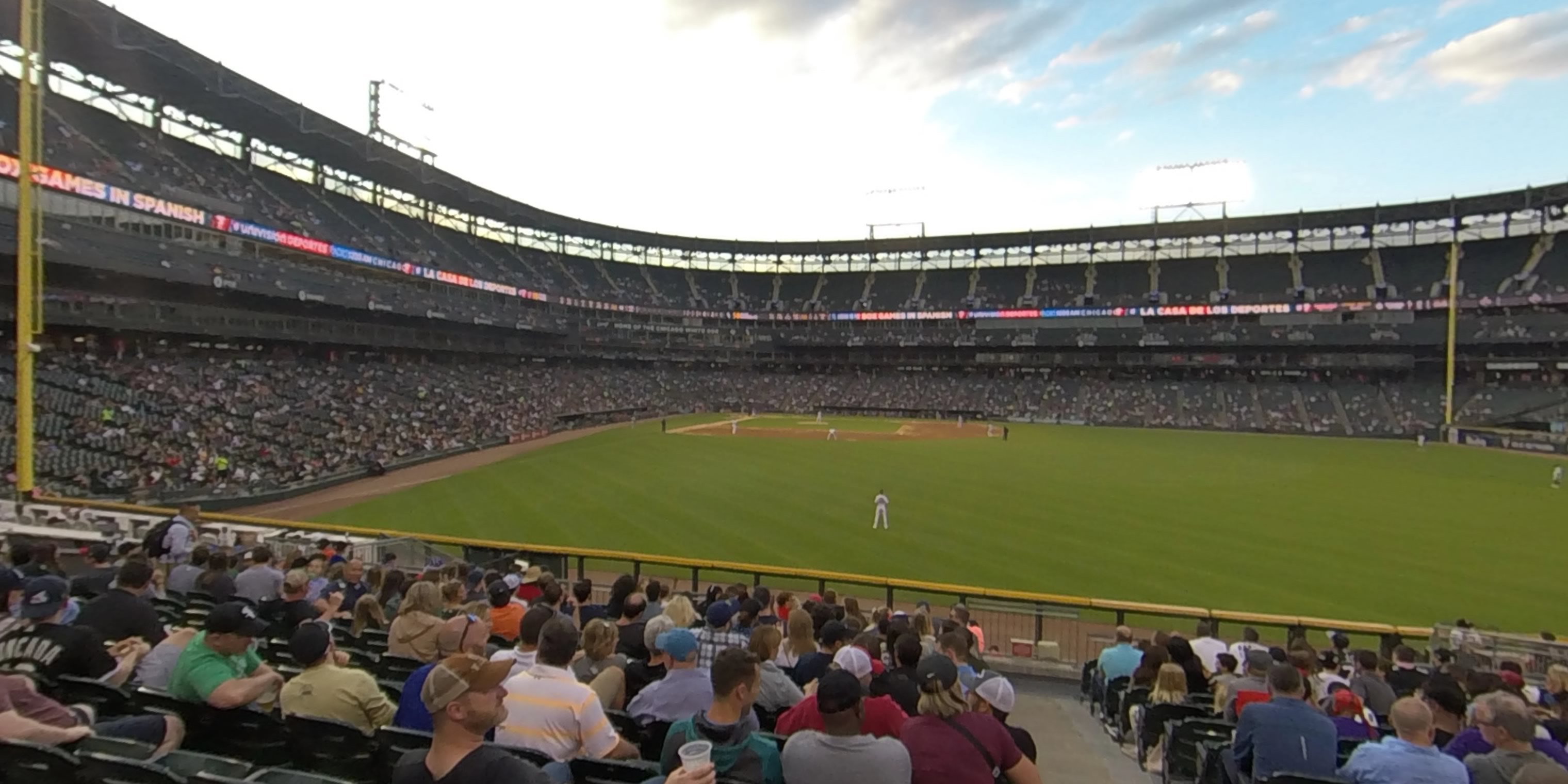 Guaranteed Rate Field Section 104
Section 104 Seating Notes
Row & Seat Numbers
Rows in Section 104 are labeled 9-26, WCH
An entrance to this section is located at Row 26
have 17 seats labeled 1-17
have 18 seats labeled 1-18
has 12 seats labeled 1-12
When looking towards the field, lower number seats are on the right
Seat Views & Related Photos
Ratings, Reviews & Recommendations
The Visiting team bullpen is in front of Sections 104 and 105
Section 104
The first row behind the bullpen is marked Row 9.
Outfield Reserved

(Seating Zone) -

Reserved seating in the outfield come with quick access to the 100 level outfield concourse, which includes the famous shower in CF and well-stocked beer stands in LF and RF. The White Sox bullpen is ...

"Pretty Good Outfield Seats"

(Section 103) -

"Right Behind the Foul Pole!"

(Section 157) - -

If you're sitting in Section 157, you might want to avoid aisle seats. Seat 1 on the right aisle is directly behind the foul pole! You can see nearly all of the field, but you can't see any of home plate! Super annoying! You can try and look around the pole, but that gets old real quick. Besides ...
Other Popular Seating Choices
RateYourSeats.com is the best way to search, compare and buy tickets. Select an event to find out why!