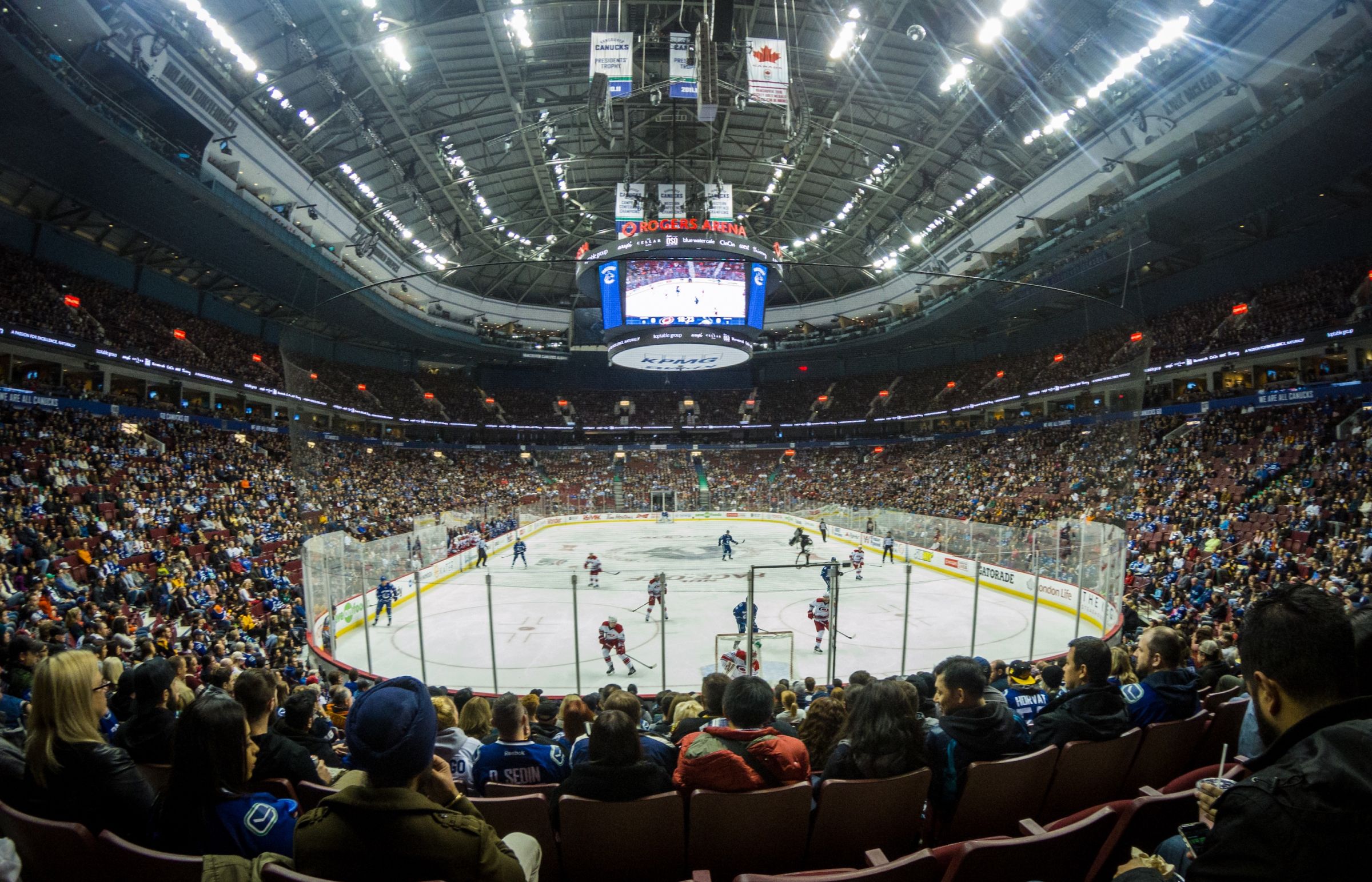 Features & Amenities
The Plaza Level at Rogers Arena is another name for seats in the Lower Bowl. This includes sections 101-122.
Most Plaza sections have 25 rows of seats with row 1 located at the front and an entrance near 21.
For Canucks games, Plaza seats are popular among guests who wish to sit as close to the action as possible. Row 1 is directly on the glass and offers a once-in-a-lifetime experience.
For concerts, Plaza sections offer varied experiences. When the stage is at the end of the floor, sections like 105 and 106 are a great alternative to Floor Seats. And when the stage is in the center, nearly every section has a very good view of the performance.
More Plaza Notes
Sections 104-108 are Club Seats for Canucks games
The player benches are in front of sections 116-118

The penalty boxes are on the opposite side

The Canucks shoot twice towards the net in front of 111 and 112
For end-stage concerts the stage is placed near sections 101 and 122
Note: These seats are highlighted on the map
Interactive Seating Chart
Plaza Level Seating Charts
Plaza Level Reviews
Ratings & Reviews From Similar Seats

"New York Islanders at Vancouver Canucks - Mar 10, 2020"

(Section 111) -

"Good"

(Section 113) -

"Section 116 Row 18 Seats 11-12"

(Section 116) -
More Seating at Rogers Arena