How many seats per row in Section 314 at Staples Center?
I know there are 12 rows, but how many seats in each row?  Thanks.
Jan 2014
Answered by RateYourSeats.com staff...
Most rows in Section 314 at the Staples Center have between 10 and 15 seats with Seat 1 on your right as you look at the court. Exceptions are 8 seats in Row 2 and 18 seats in Row 12.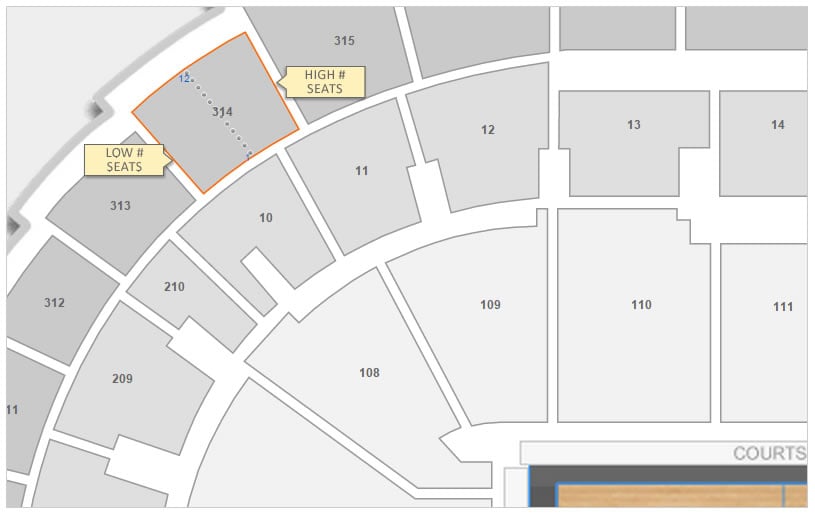 Asked January 22, 2014
Interactive Seating Chart
Other Popular Seating Choices
Event Schedule
Clippers
Lakers
Kings
Concert