How steep the seating is on the upper levels of Metlife Stadium?
I have a height phobia and when the seating is too steep I have a real problem.  Can someone describe to me the various level and the angle at which the seats are placed?
Nov 2015
Answered by Steve at RateYourSeats.com...
e would recommend avoiding seats in the 300 level if you have concerns about height and may struggle with walking steeper aisles which are higher up in the stadium. The seating progression is much shallower and more easily manageable in the 100 and 200 sections, so we strongly encourage you to look for options there instead.
However if your budget does not allow for seats on the 2 lower levels, you should look for seats near Row 8 throughout the 300 level. These seats will have some of the least amount of stairs to climb when going to and from the seats and the concourse.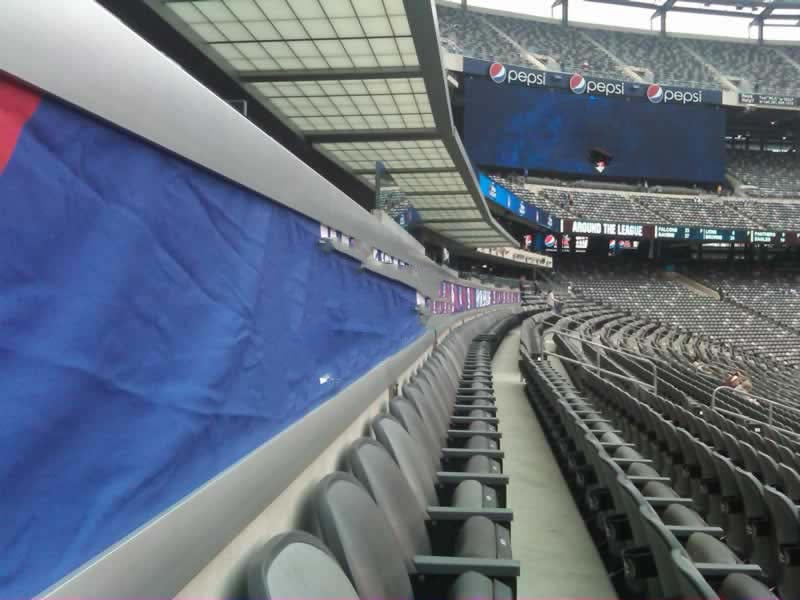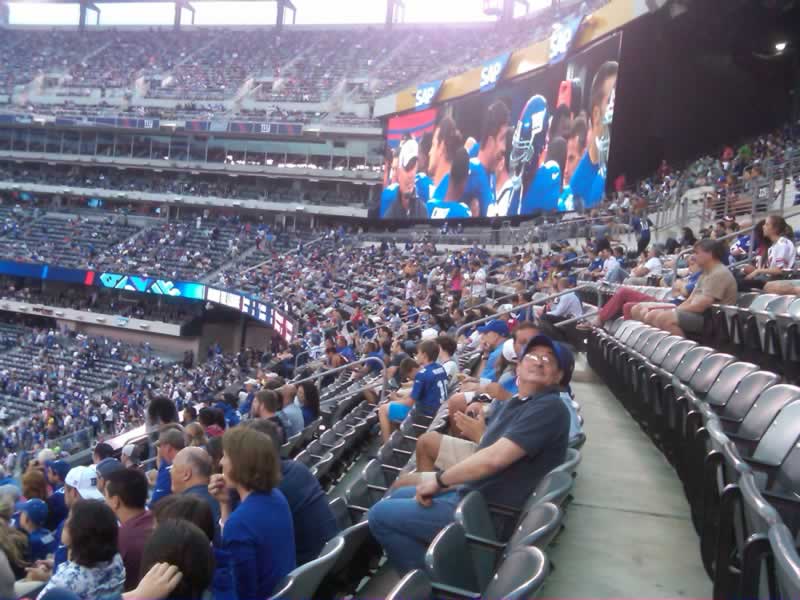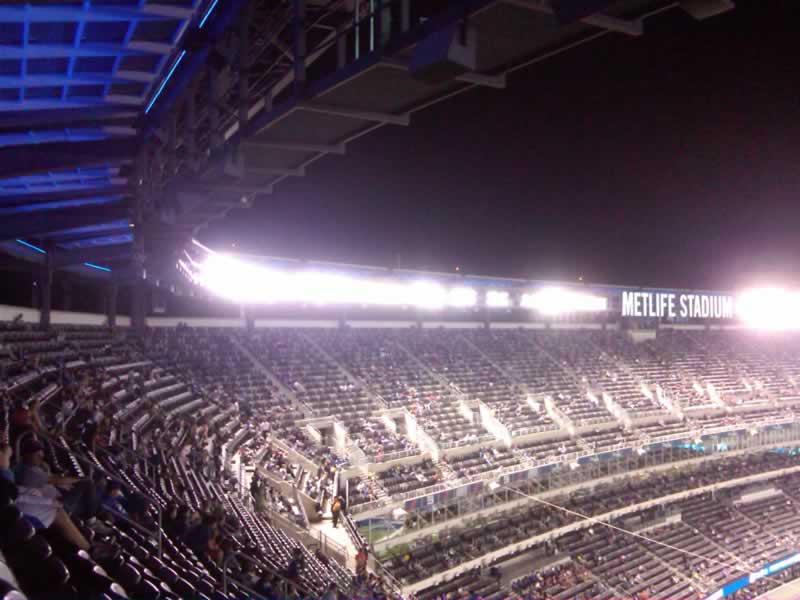 Asked November 28, 2015 for Miami Dolphins at New York Jets on Nov 29, 2015
Interactive Seating Chart
Other Popular Seating Choices
Event Schedule
Giants
Jets
Other Football
Concert
NFL Preseason - New York Jets at New York Giants

MetLife Stadium - East Rutherford, NJ

Sunday, August 15 at Time TBA

NFL Preseason - New England Patriots at New York Giants

MetLife Stadium - East Rutherford, NJ

Saturday, August 28 at Time TBA

2021 New York Giants Season Tickets

MetLife Stadium - East Rutherford, NJ

Saturday, September 11 at 12:55 PM

Denver Broncos at New York Giants

MetLife Stadium - East Rutherford, NJ

Sunday, September 12 at 4:25 PM

Atlanta Falcons at New York Giants

MetLife Stadium - East Rutherford, NJ

Sunday, September 26 at 1:00 PM

Los Angeles Rams at New York Giants

MetLife Stadium - East Rutherford, NJ

Sunday, October 17 at 1:00 PM

Carolina Panthers at New York Giants

MetLife Stadium - East Rutherford, NJ

Sunday, October 24 at 1:00 PM

Las Vegas Raiders at New York Giants

MetLife Stadium - East Rutherford, NJ

Sunday, November 7 at 1:00 PM

Philadelphia Eagles at New York Giants

MetLife Stadium - East Rutherford, NJ

Sunday, November 28 at 1:00 PM

Dallas Cowboys at New York Giants

MetLife Stadium - East Rutherford, NJ

Sunday, December 19 at 1:00 PM