How easy it it to get to the seats in Section 337 at Gillette Stadium?
My boyfriend and I have mobility issues and are also bringing my daughter and her friend.  Our seats are in Section 337 Row 25 and also wondering where the best place would be to find handicap parking?
Dec 2013
Answered by RateYourSeats.com staff...
Unfortunately there is a lot of walking required to reach those seats. Row 25 is the second to last row in the section, so you will have to walk up about 20 stairs once you enter the section. The main stadium entrance is relatively close to this section, as it is located near Section 101.
Parking is a nightmare at Gillette Stadium, but there is ADA parking right near the main entrance. As long as you have a government-issued placard, you will be able to park in this lot, which will drastically cut down on your walk from the car to the stadium.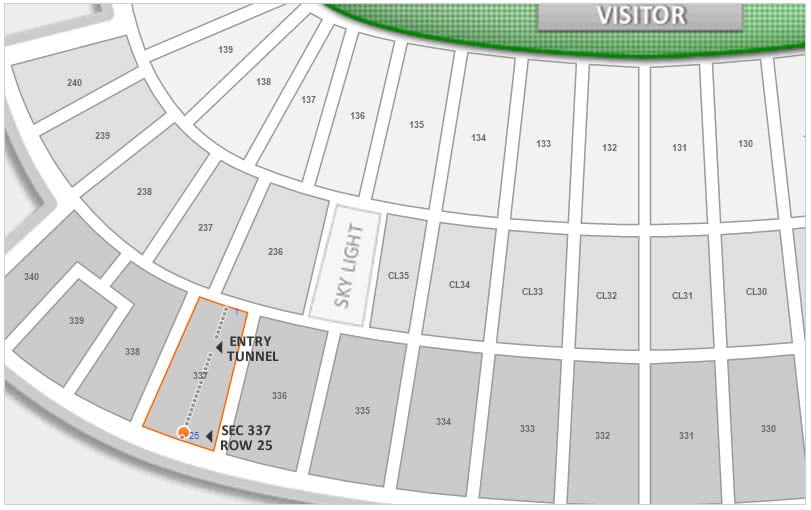 Asked December 06, 2013
Interactive Seating Chart
Other Popular Seating Choices