The Fort Supporters Section at Gillette Stadium
The Fort Supporters Section Seat Views
Features & Amenities
The Fort is the Supporters Section at New England Revolution games. This area is located behind the north goal in sections 141-143.
Although there are numbered rows and seats in these sections, this area becomes general admission for Rev matches. Seats are first-come, first-serve and the front rows are typically occupied first.
The Fort is the official cheering section for NE Revolution games. While this area doesn't have the same rowdy reputation as others in the MLS, you can usually find the most vocal die-hard fans in this area.
Seating designations apply to Revolution home games. For other events, these designations may not apply.
Note: These seats are highlighted on the map
Interactive Seating Chart
The Fort Supporters Section Seating Chart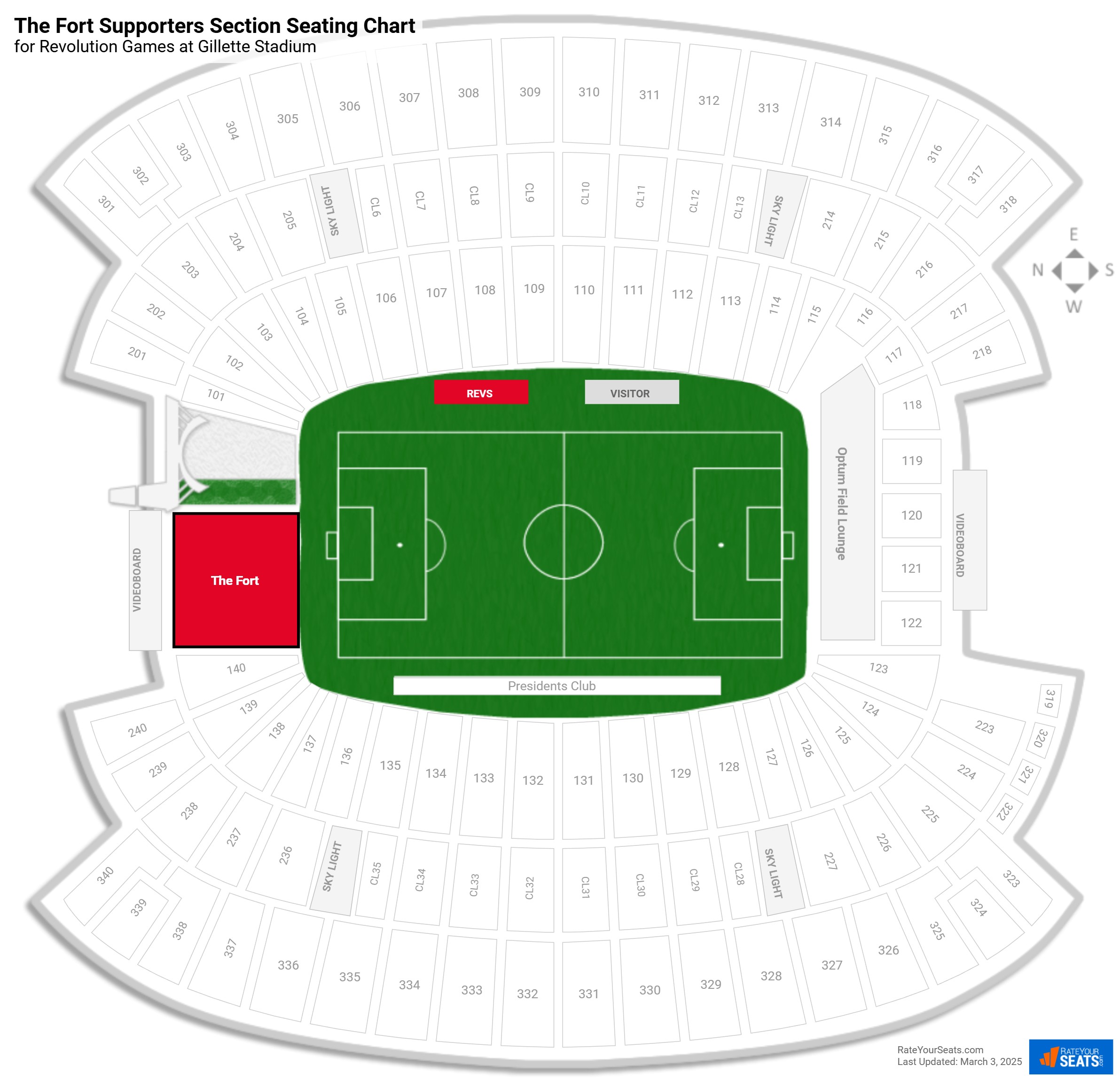 More Seating at Gillette Stadium
Event Schedule
Patriots
Revolution
Concert
Other