Prudential Center 100 Level Balcony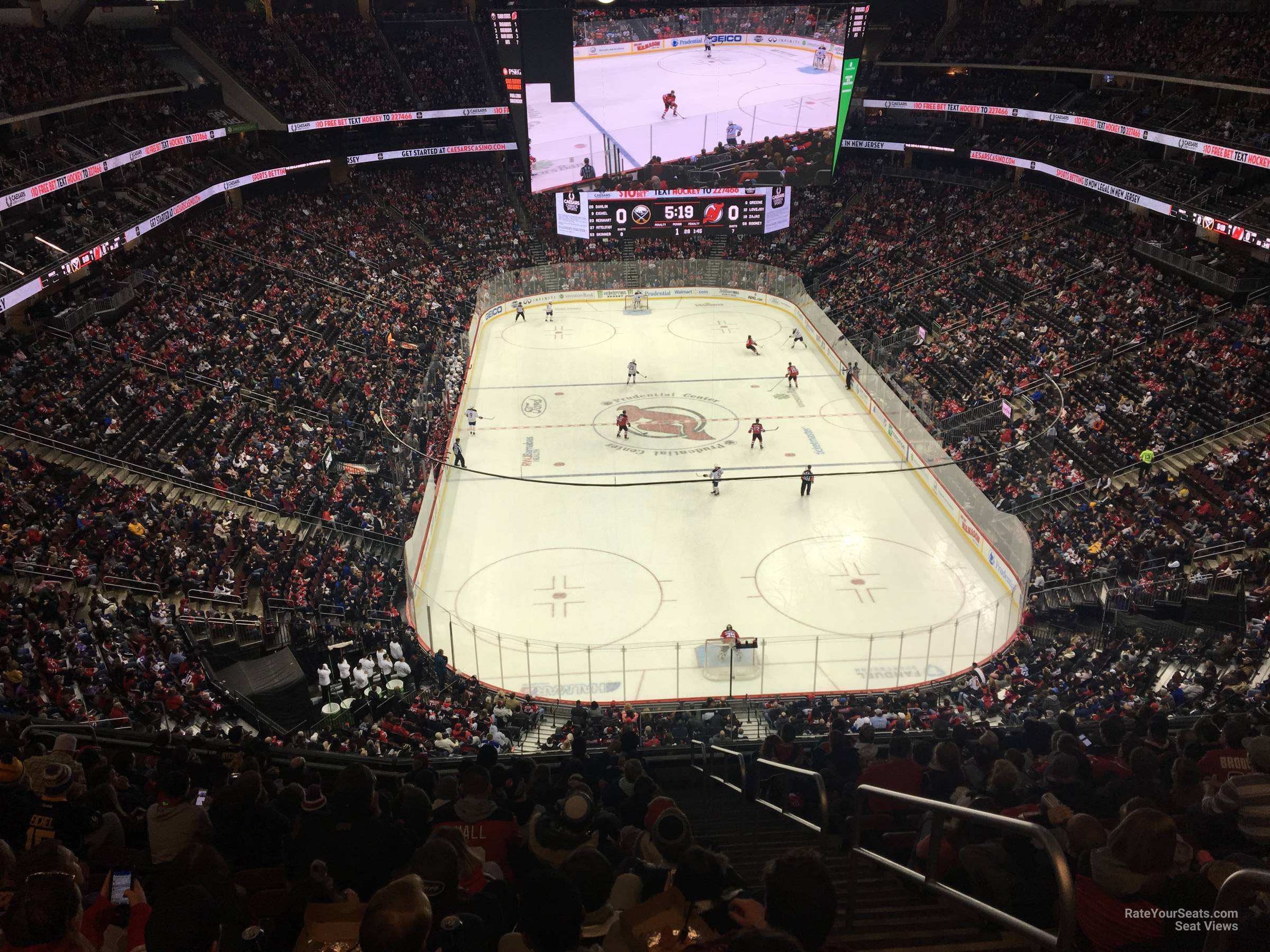 Features & Amenities
Unlike the Mezzanine Level, the Balcony Level End sections are separated from the lower seating bowl by just a single level of Suites, leaving many of the seats closer to the ice than the Mezzanine Sections on the sides of the Prudential Center.
From behind the nets and in the corners, fans will have a unique perspective not often shown on television and a good viewing height to follow the action on the ice.
The Diablos Fan Club sits at the top of Section 122, making it a great place to be for fans who like to make a lot of noise for the home team during the game.
More Balcony Notes

Each section has 14 rows with row 1 at the front

The entrance to each section is at the top row
Reserved Table Seats are available at the top of some sections

The Devils shoot twice towards Balcony sections 101-107
Note: These seats are highlighted on the map
Interactive Seating Chart
100 Level Balcony Seating Charts
100 Level Balcony Reviews
Ratings & Reviews From Similar Seats

"Good overall view of ice!"

(Section 124) - -

Good seats to see game without any view obstruction. Restrooms and Concessions are both nearby. Only 3 or 4 rows from top so not a lot of walking to get down to seats. Overall a good seat for enjoying the game.

"Decent but a little too far back"

(Section 101) - -

These were some of the cheapest seats in the house and it makes sense as to why. I was near the top of section 101, so I didn't have to climb as many stairs. I could see the stage just fine, but mi amor Marc Anthony looked like a little ant on stage. Without the video screens, I wouldn't have been a...

"Great view "

(Section 124) -
100 Level Balcony Sections
More Seating at Prudential Center