PNC Bank Arts Center Terrace Level
Features & Amenities
The cheapest reserved tickets at PNC Bank Arts Center are often found in the Terrace Level. This includes sections 401-405.
Guests often compare tickets in this area to those in the Lawn since ticket prices are fairly similar. When making this comparison, consider the following:
Terrace Level seats will have an assigned section and row - the Lawn is general admission
Terrace sections are partially covered by the roof - the Lawn is not
Pillars may obstruct your view from the Lawn, but not the Terrace
The Lawn provides a lot more room to spread out
The best seats on the Terrace Level are Rows A-G in Section 403. These seats are mostly covered and have a direct siteline to the stage.
Sections 401 and 405 are much closer to the stage than other Terrace Level sections. They are also among the smallest sections in the pavilion. We think they offer good value despite having a severe side angle.
Note: These seats are highlighted on the map
Interactive Seating Chart
Terrace Level Seating Chart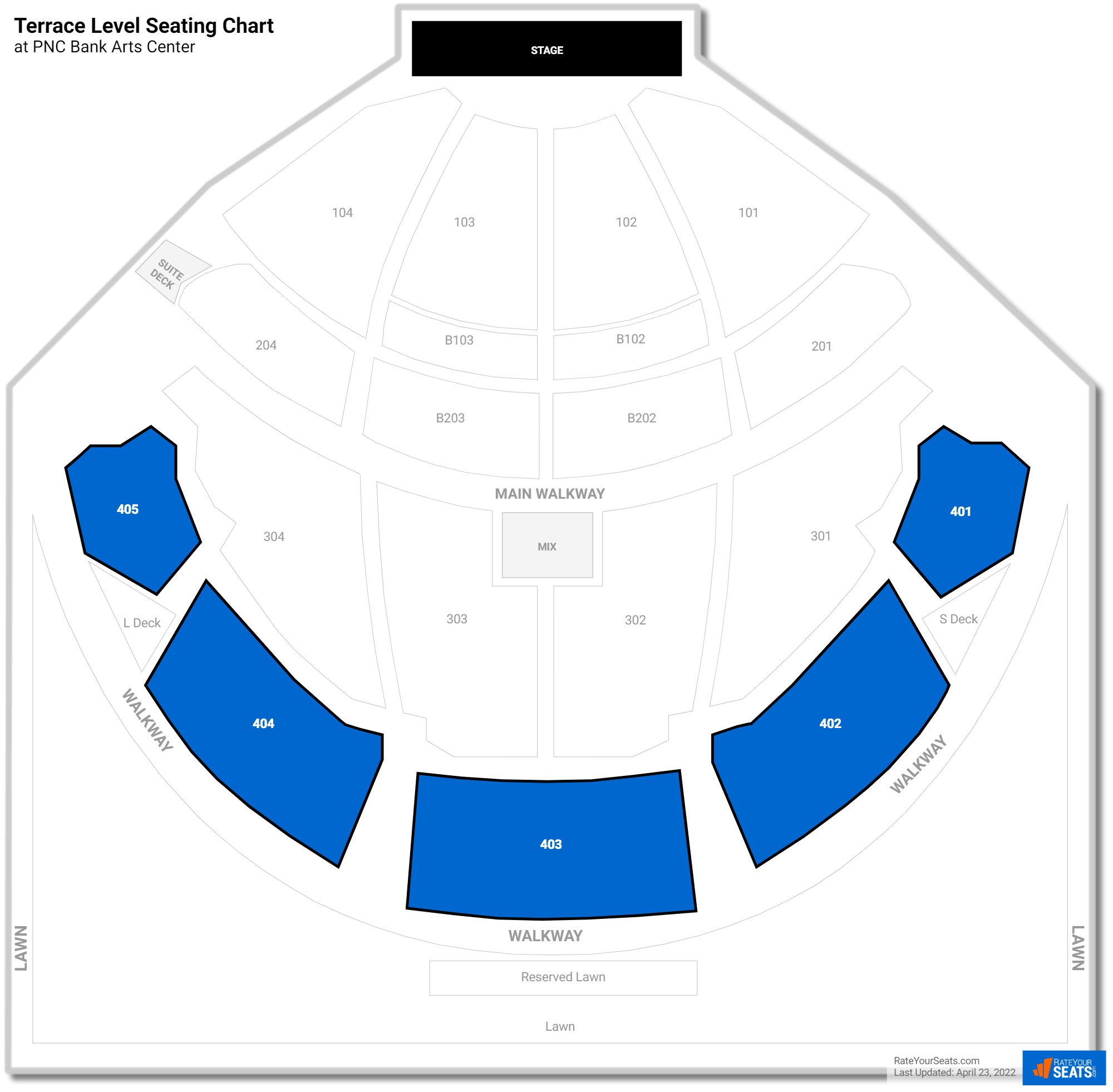 More Seating at PNC Bank Arts Center