PNC Bank Arts Center Orchestra Level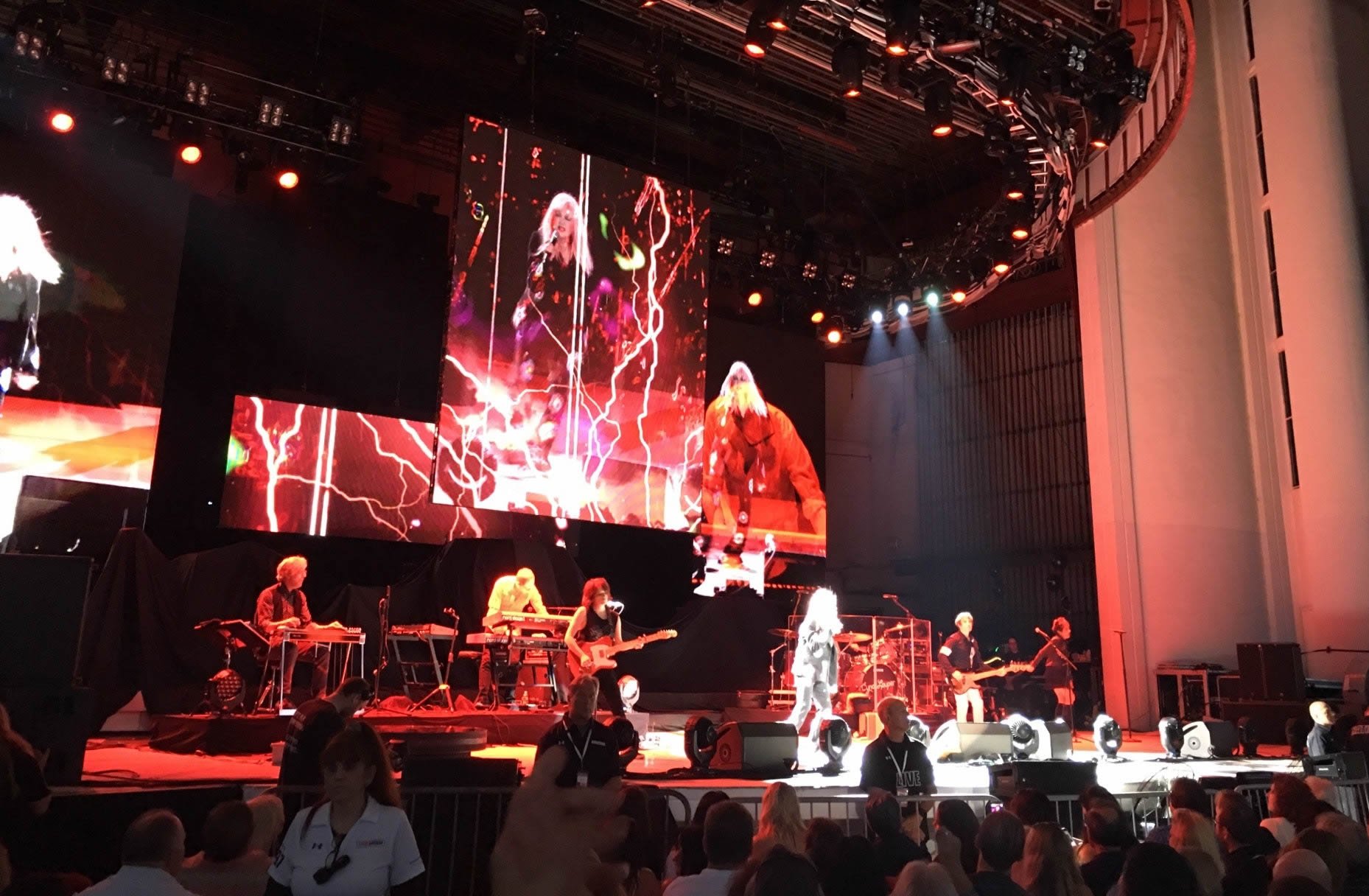 Features & Amenities
On the PNC Bank Arts Center seating chart, the closest sections to the stage are known as Orchestra seats. This includes Sections 101-104, 201 and 204.
These seats are highly regarded for their close proximity, excellent views of the stage and for being fully covered by the roof.
The best seats in the Orchestra are sections 102 and 103. Guests seated here will have the best head-on views of the stage. At the top of these sections are VIP Box Seats which offer similar views and a few extra perks.
Rows and Seat Numbers
The first row in each Orchestra section is labeled A. There are roughly 25 rows in Front Orchestra sections and seven rows in the Rear Orchestra.
A walkway separates Front and Rear Orchestra sections which creates a lot of foot traffic in front of sections 201 and 204. To avoid any distractions, skip the first row in these areas.
Rows closer to the stage have fewer seats. For example, there are 15 or fewer seats in the first ten rows of sections 101-104, but as many as 35 seats at the back of the 200s. Choosing tickets in a row with fewer seats means better accessibility.
Note: These seats are highlighted on the map
Interactive Seating Chart
Orchestra Level Seating Chart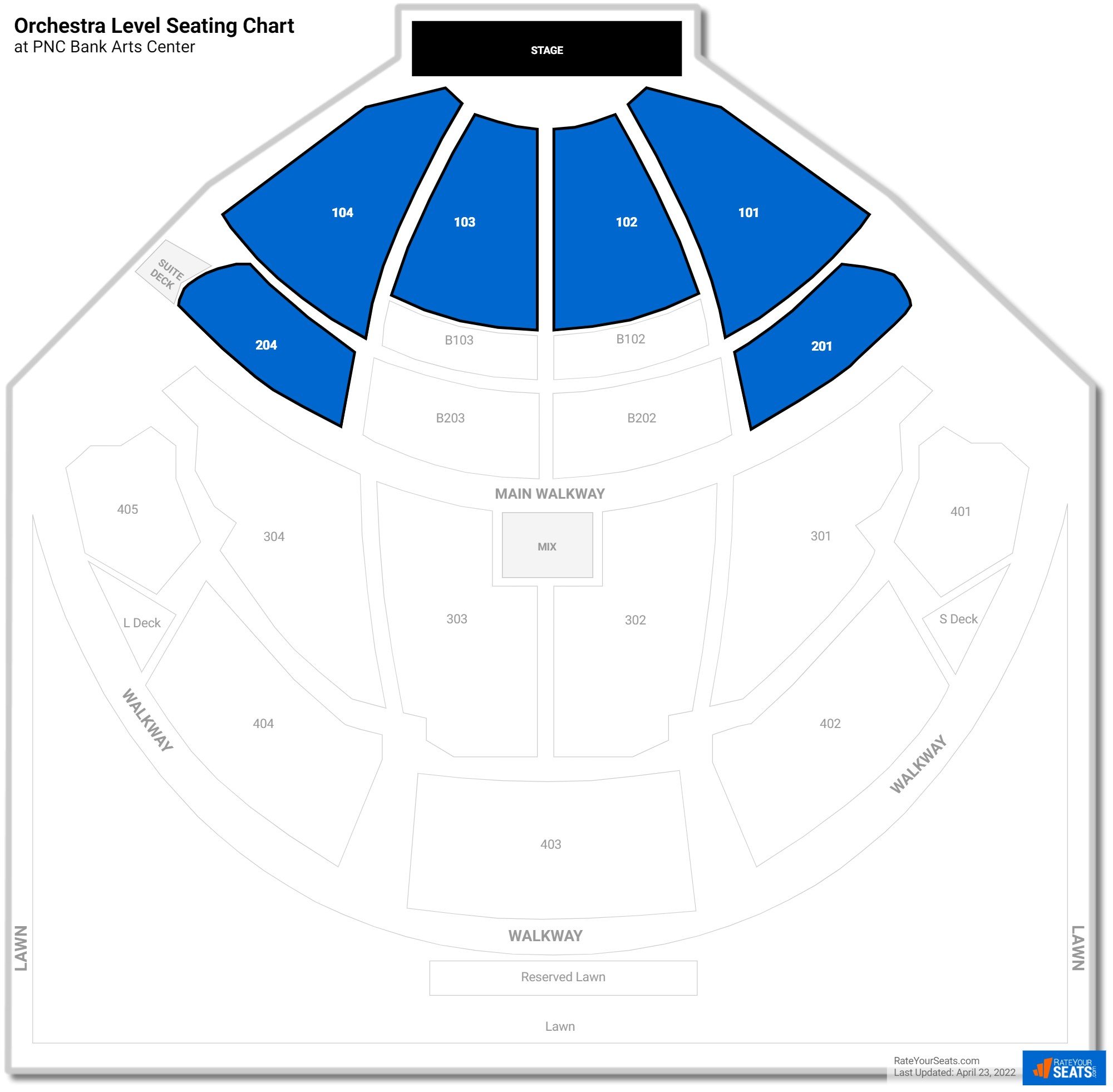 Orchestra Level Reviews
Ratings & Reviews From Similar Seats

"Slipknot - Aug 30, 2019"

(Section 103) -
More Seating at PNC Bank Arts Center