Oriole Park Shaded Seats Locations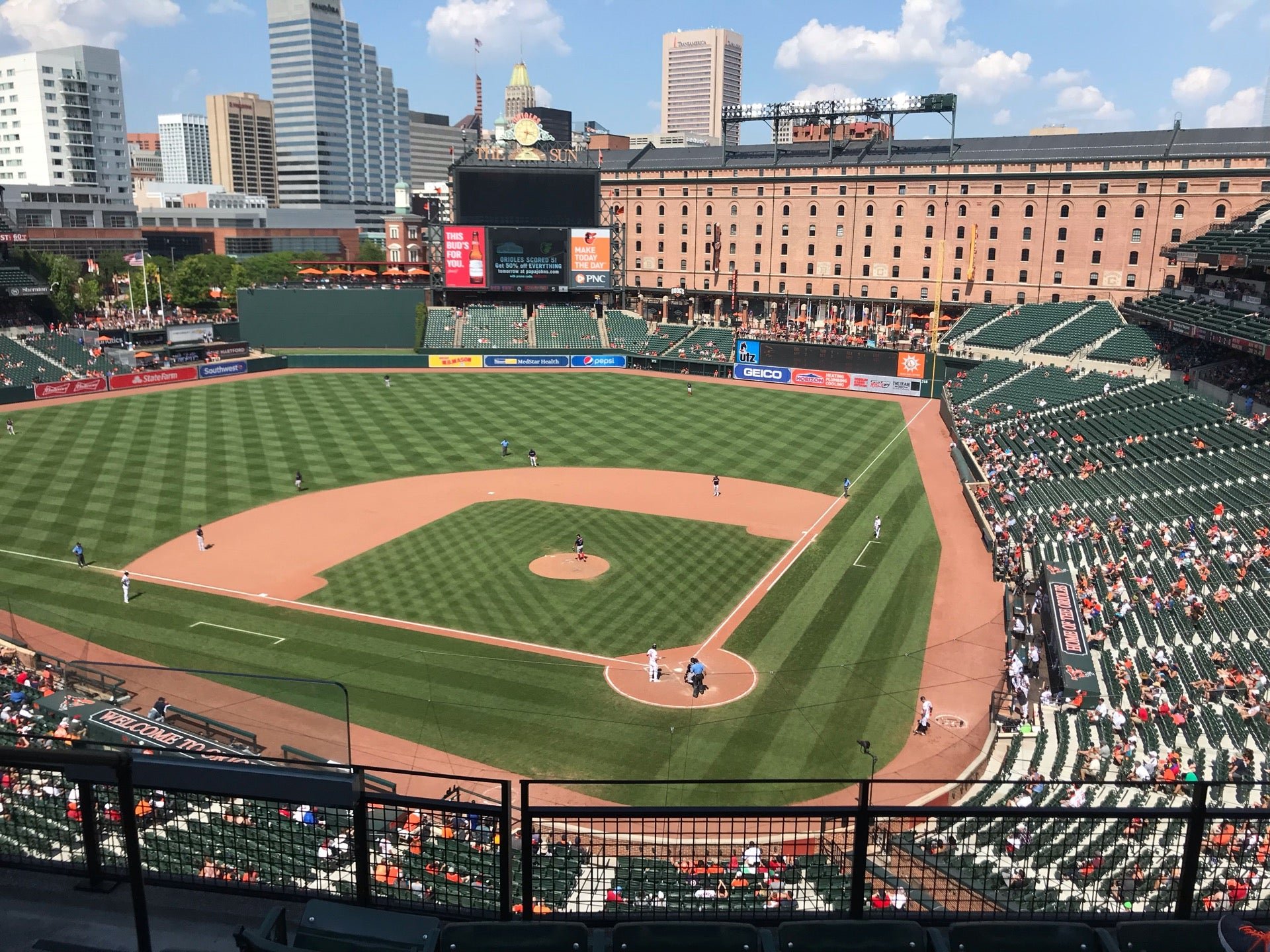 Whether it's a Sunday afternoon or a holiday - like Memorial day or 4th of July - day games are a tradition at Camden Yards (Oriole Park). Fans in Baltimore love seeing the Orioles play with the sun shining overhead. But with more than 20 days of 90-degree heat each summer, these afternoon games can become intolerable in a hurry. That's why it's important to find shaded seats at Oriole Park.
Fortunately for O's fans, the ballpark is one of the most accommodating when it comes to beating the heat. Oriole Park features almost an entire level of the stadium that is fully shaded. This is a rarity among baseball stadiums in the 21st century. Keep reading to learn more about the shaded Terrace Level and about other seats that may be protected from the sun.
The Best Shaded Seats at Oriole Park Are in the Terrace Level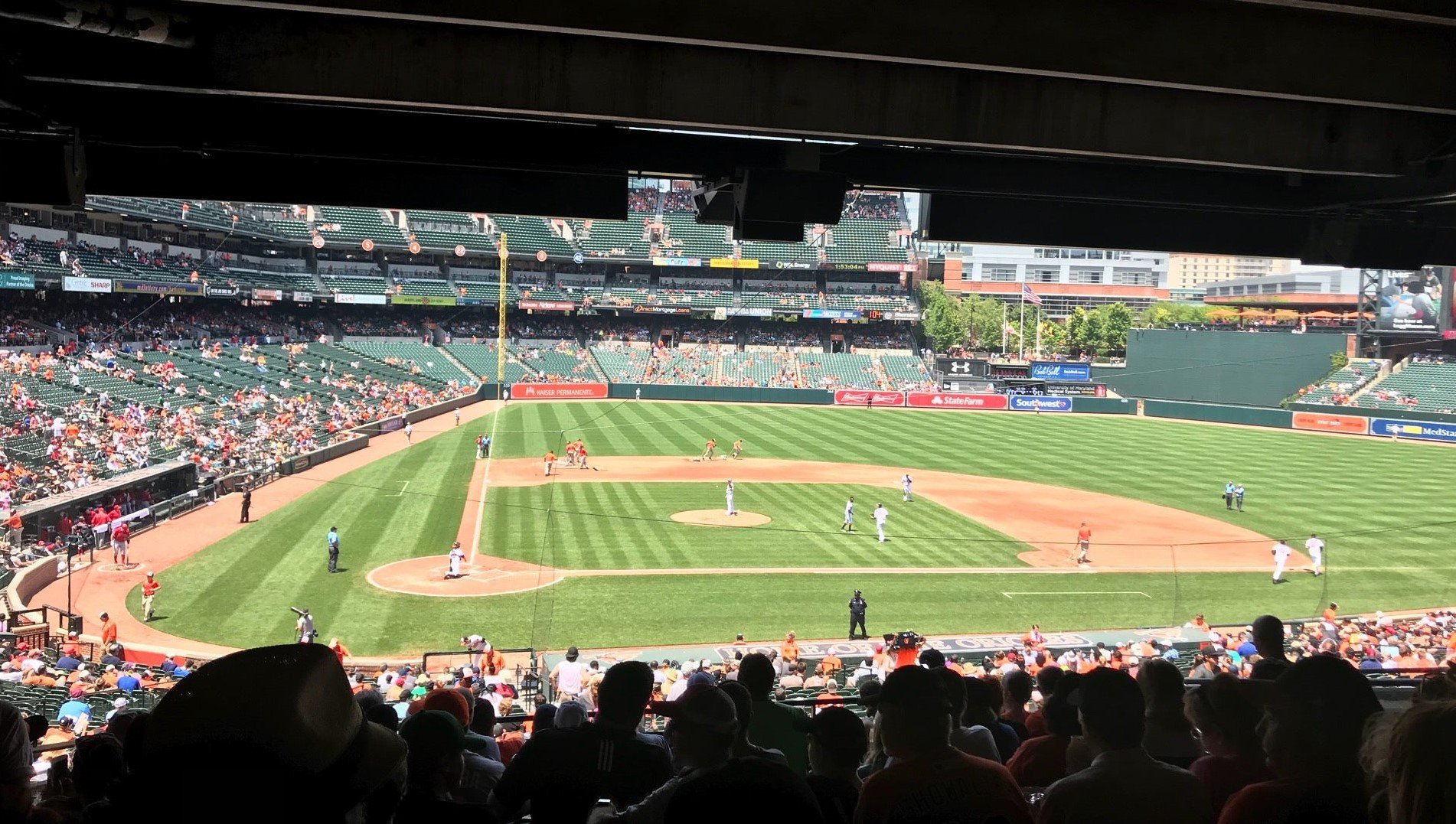 Without a doubt, the best place to find shade at Camden Yards is in the Terrace Level. This is the bowl of seating located just above field level seats and each of these sections is labeled with an odd number. With the exception of sections 1-7, all Terrace Level seats are shaded for afternoon games at Oriole Park.
Third Base Seats Get Shade Before Seats on the Other Side of the Field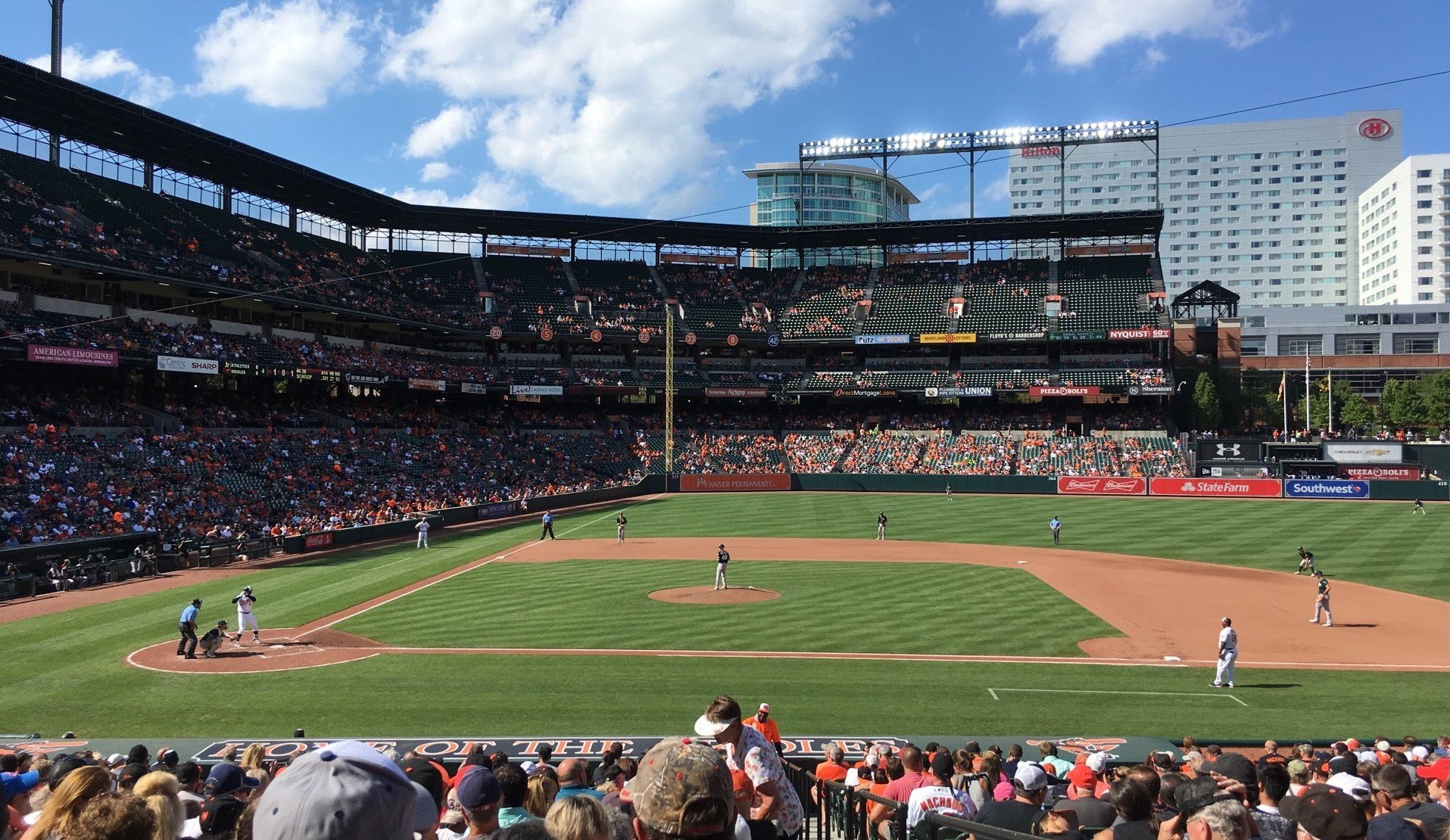 If Terrace Level seats are within your budget, we don't recommend looking much farther. However, if those seats are too expensive - or just not what you wanted - focus instead on seats on the third base side of the field. This side of the field gets shade first.
Finding Club Level Seats in the Shade
One of the best alternatives to the Terrace Level are Club Level seats on the third base side. Sections 242-264 will be entirely shaded by the middle innings and the last five rows of these sections are shaded for the entirety of a 1 p.m. game.
Finding Shaded Seats on a Budget
Some of the cheapest tickets to an Orioles game are also the best seats for shade. Here are a couple areas that will offer sun protection without breaking the bank:
Upper half of sections 344-380
Rows 20 and above in sections 382-388
Rows 20 and above in upper deck sections on the first base side
Where to Find Seats That Are Covered
While the sun is usually only an issue for day games in the summer, rain can be a problem all year round. If the weather looks iffy, consider the following areas of Oriole Park:
Terrace sections except 1-7 and 33-39
Rows 15 and above in the upper deck
Any 200-level club section (these grant access to an indoor area)