Music Hall at Fair Park Orchestra
Features & Amenities
The Orchestra is the lower level of seating at the Music Hall at Fair Park. Each section is split to a front and rear portion.
Besides sitting in the Pit Seats, the Orchestra is the closest seating option for any performance at the Music Hall at Fair Park. All seats are very nicely padded and even have a slight rock to them.
The orchestra is made up of five sections with each starting with row A. There is no aisle between row A and the pit sections in front of them. There is an aisle between rows X and AA from the main orchestra to the rear portion.
Rear Orchestra

The rear orchestra has eleven double lettered rows and is seated behind the main orchestra. While all seats in the theater have a good amount of leg room, Row AA has the most due to the aisle in front of it.
Views to the stage are clear for all seats despite being located under the balcony. Since these seats are located behind the main orchestra the biggest drawback is their distance from the stage, but still often more desirable than upper balcony seating.
Note: These seats are highlighted on the map
Interactive Seating Chart
Orchestra Seating Chart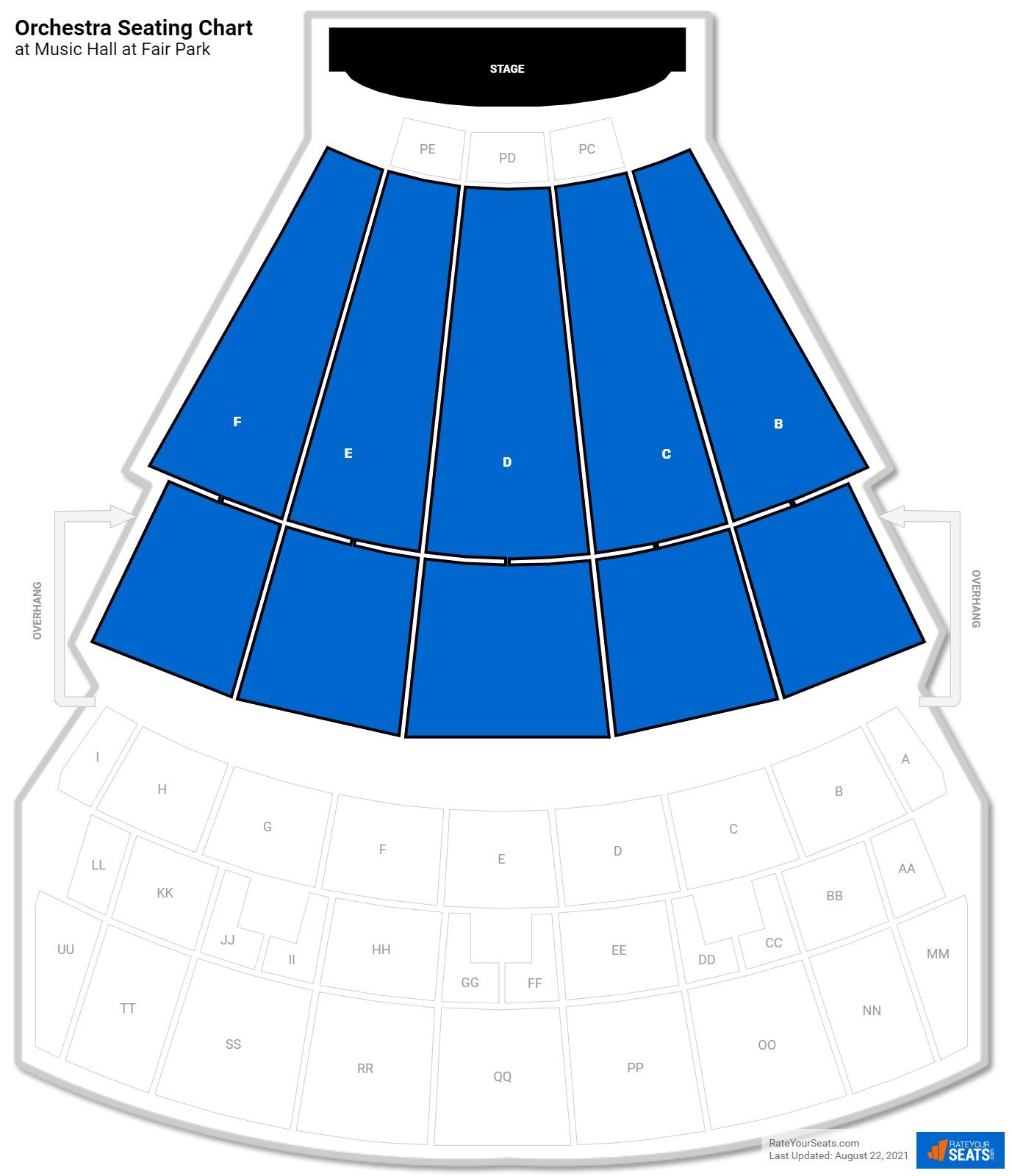 Orchestra Reviews
Ratings & Reviews From Similar Seats

"Nice and Comfortable"

(Orchestra B) - -

Music Hall at Fair Park has some of the most comfortable seats I've ever sat in. They were padded and had a nice rock to them. Plenty of leg room even with the row in front of you rocking all the way back.
More Seating at Music Hall at Fair Park