Jiffy Lube Live Pit Seats
Features & Amenities
Pit seats at Jiffy Lube Live are reserved sections 1, 2, 3. Tickets in these sections provide the closest views of the performers and create an unforgettable atmosphere.
When the pit is reserved, folding chairs are arranged in the space to create three sections. For the best views, find tickets in section 2. While sections 1 and 3 still are still outstanding seats, they are more angled and parts of the stage can get obstructed from equipment.
There is not much slope in the pit. Most sight lines are from a similar height which means the views from the rows further back in the section will be competing with the heads of those in front of them.
Ultimately, pit seats are a great option for anyone looking to splurge and see their favorite artist perform up close.
When looking at the seating chart for a concert, sections 1-3 will be the ones closest to the stage. Rows are lettered with row A being at the front of each section.
General Admission Pit

For some concerts Sections 1-3 may be located behind a general admission pit section.
For other shows, the seats will be removed completely creating one large general admission pit. When these sections are general admission, fans should be prepared for the entire show..
Note: These seats are highlighted on the map
Interactive Seating Chart
Pit Seats Seating Chart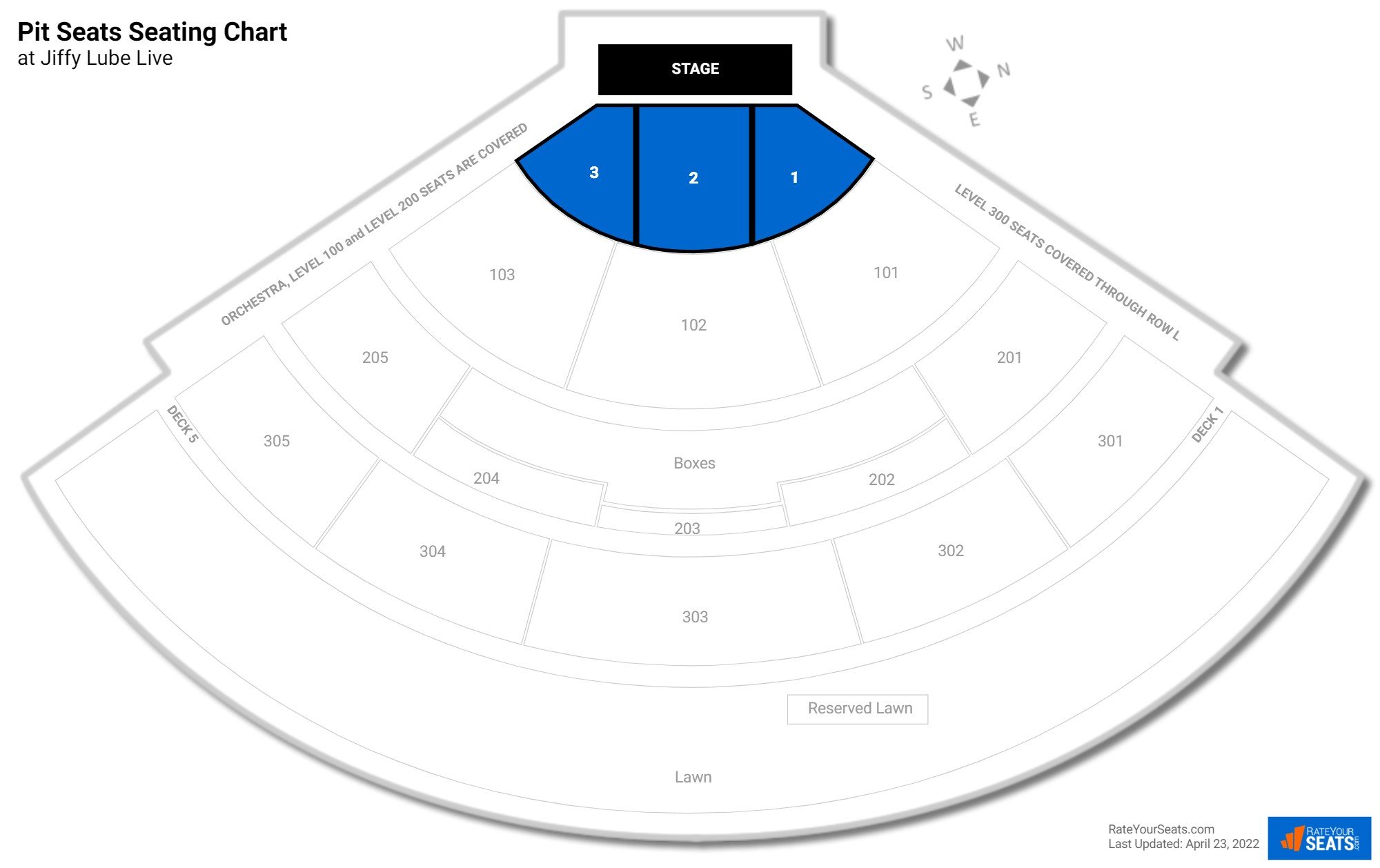 More Seating at Jiffy Lube Live