Jiffy Lube Live Lawn Seats
Features & Amenities
The cheapest tickets at Jiffy Lube Live are found on the lawn behind the 300 level. Tickets for the lawn are general admission and ticket holders are encouraged to arrive as early as possible to get the best views.
Most views from the lawn are clear from obstruction, although there are support beams near the sides supporting the pavilion. Areas of the lawn near the center will fill up first with fans arriving early.
Speakers are located at the back of the pavilion which allows for decent sound. Still, those with a sensitive ear for music will say they prefer the sound from inside the pavilion.
Lawn seats are not covered so it is important to be prepared with ponchos, blankets, and towels. Those looking to be under cover or prefer a more comfortable experience should look at other seating options at Jiffy Lube Live.
For some shows lawn chairs are allowed, but they must be less than nine inches off the ground and feature a low back. Food must fit in and be placed in a clear gallon-sized plastic bag.
Reserved Lawn

A new type of lawn seat - Reserved Lawn - has been introduced to help ticketholders reserve better lawn seats at Jiffy Lube Live. While still lawn seats, the location is reserved with good views. Those with these tickets don't have to arrive early and there is no fear of your spot being stolen.
Note: These seats are highlighted on the map
Interactive Seating Chart
Lawn Seats Seating Chart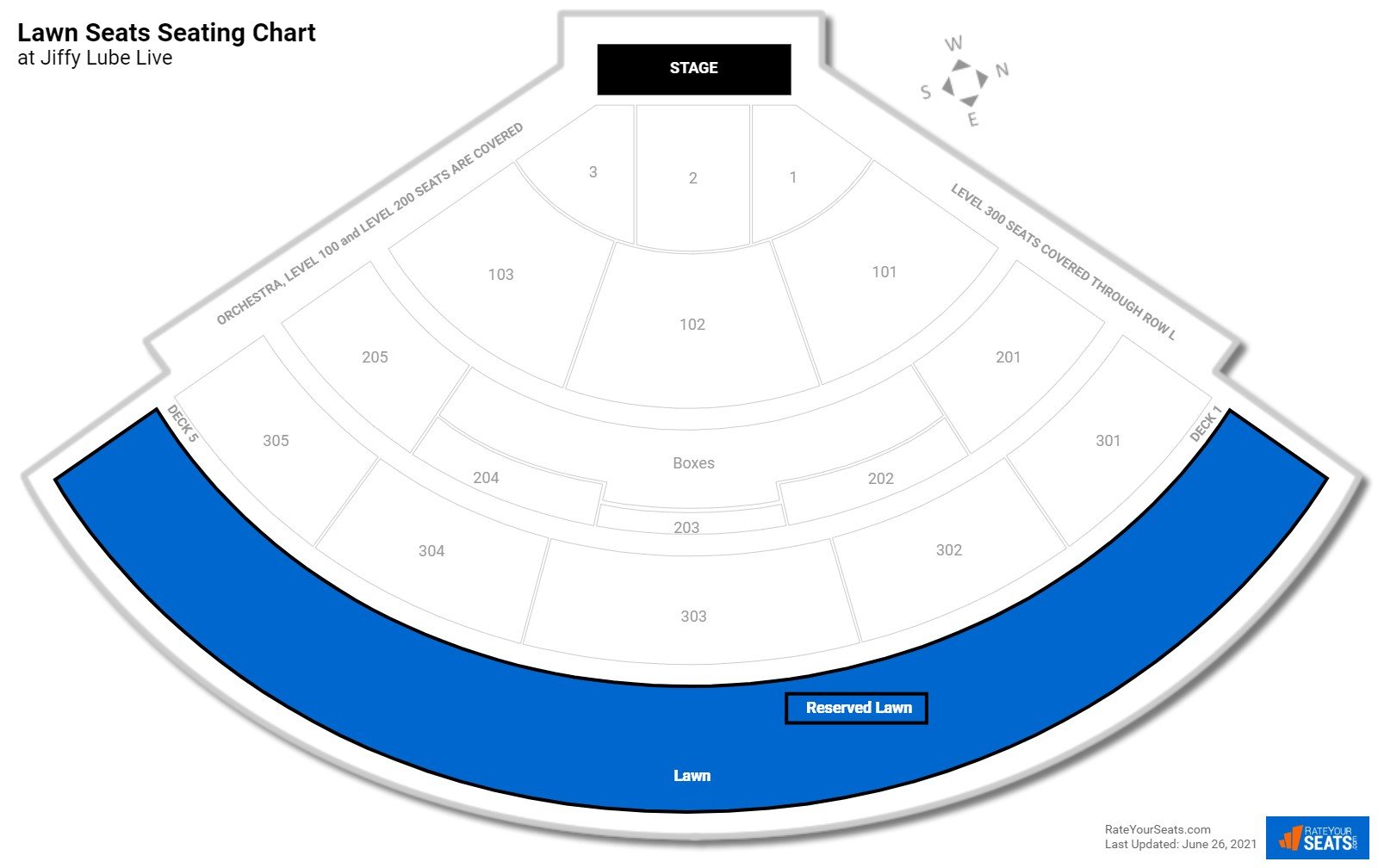 More Seating at Jiffy Lube Live