Dos Equis Pavilion Lawn Seats
Features & Amenities
Lawn seating at Dos Equis Pavilion is a large area located behind reserved seating. The lawn is a general admission area where ticketholders choose spots on a first-come, first-serve basis. Arrive early to ensure a spot in the center of the lawn where you can see the video screens and aren't behind the supports holding up the pavilion roof.
Unlike reserved seating, the lawn is not covered and is far away from most concessions and restrooms. Sit at the extreme sides of the lawn to be close to the amenities - but know that your view will be slightly compromised.
Fans arriving early for the show in the center of the lawn first since the best views are found there. Those arriving later for sold out shows will only find space near the top or on sides with less desirable views..
Lawn Chair Rentals

The venue does offer lawn chair rentals. These can be found just off of the north side of the lawn. Many fans will choose to rent a lawn chair for a more comfortable seating option with a back.
Note: These seats are highlighted on the map
Interactive Seating Chart
Lawn Seats Seating Chart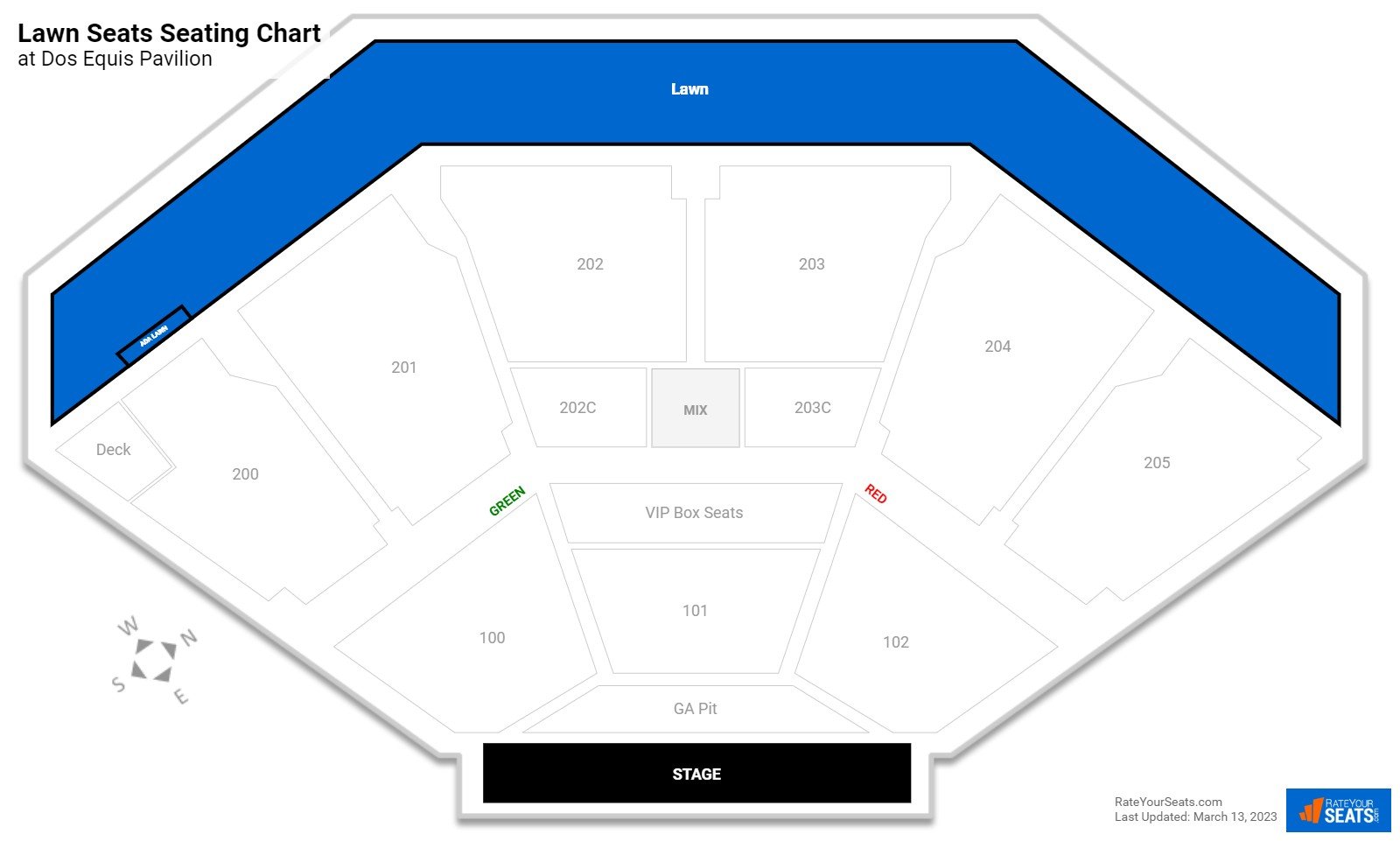 More Seating at Dos Equis Pavilion