Dos Equis Pavilion Seating Chart
Interactive Seating Chart
Explore the Interactive Map
Gloria Trevi

Apr 12

Hozier

Apr 28

Cody Jinks

May 11

Hootie and The Blowfish

May 30

Noah Kahan

Jun 11

Alanis Morissette

Jun 14

Styx and Foreigner

Jun 21

New Kids on the Block

Jul 14

Niall Horan

Aug 2

Sammy Hagar

Aug 22

Thirty Seconds To Mars

Aug 27

Creed

Sep 11
Seating Chart for Concerts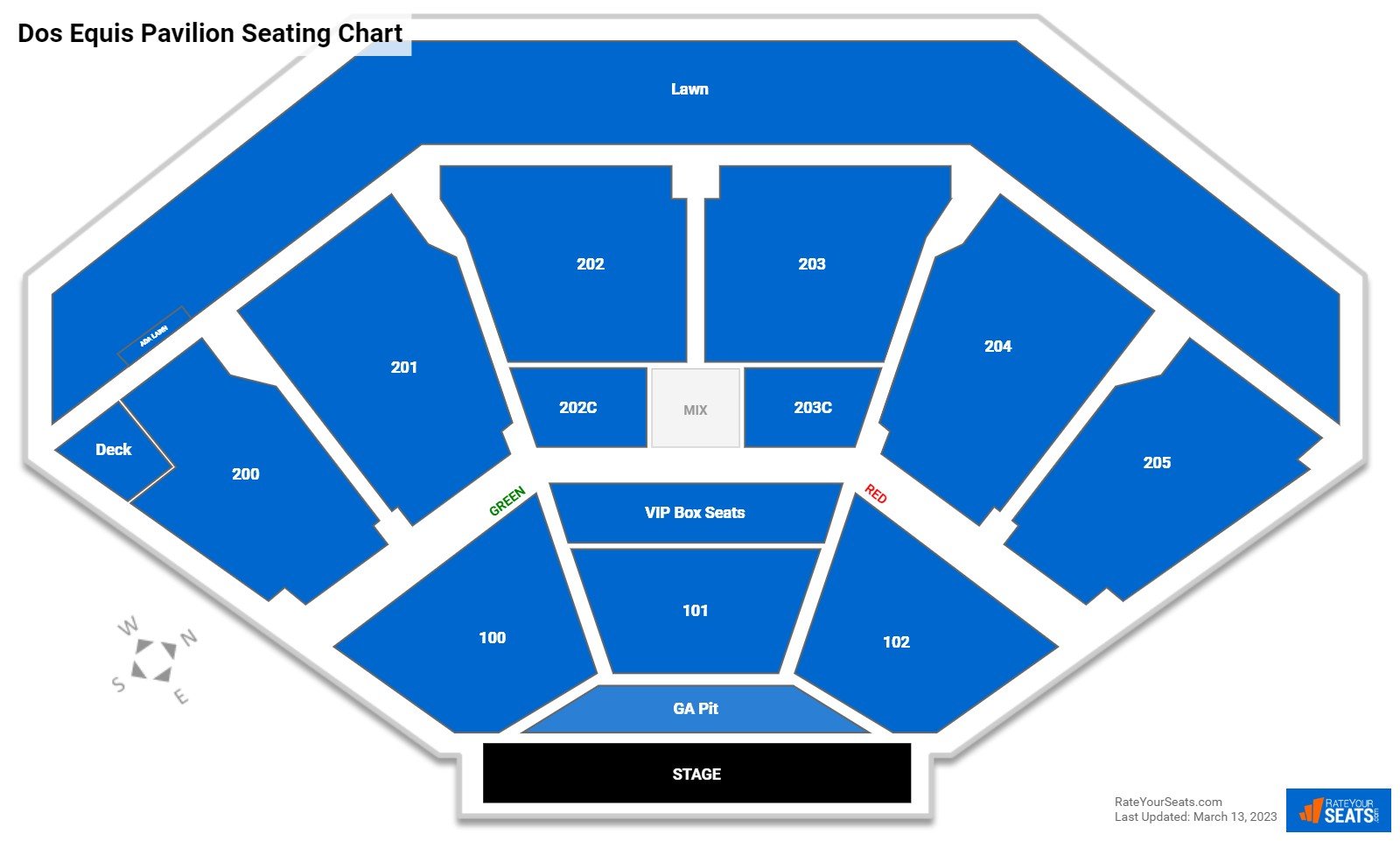 Dos Equis Pavilion concert seating charts vary by performance. This chart represents the most common setup for concerts at Dos Equis Pavilion, but some sections may be removed or altered for individual shows. Check out the seating chart for your show for the most accurate layout.
Dos Equis Pavilion Seating Chart With Row Numbers
Dos Equis Pavilion Seat Numbers
Seat numbers at Gexa Energy Pavilion go from right-to left. When seated looking at the stage, the lowest number seat (typically seat 1) will be on the far right of each section.

In the lower level, section 100 and 102 on the outside range from 1-43. While in the middle, section 101 ranges from 1-46.

In the 200 Level, on the outside section 200 ranges from 1-34 and section 205 is from 1-31. Section 201 and 204 closer to the middle both range from 1-36. Section 202 and 203 in the middle area both range from seats 1-44. All starting with seat 1.
Seating Charts for Upcoming Shows
Apr 12, 2024 at 8:00 PM
Gloria Trevi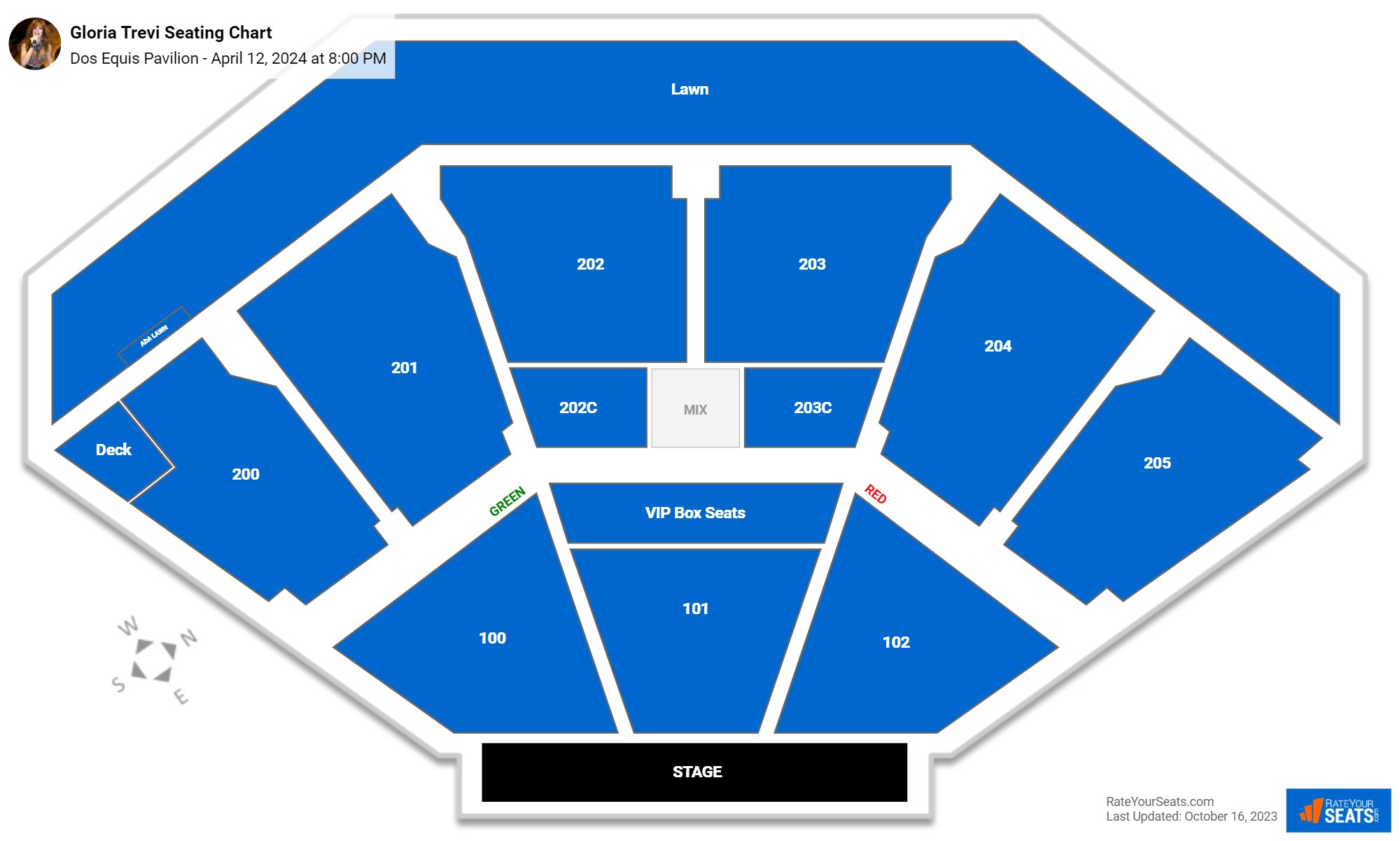 Apr 28, 2024 at 8:00 PM
Hozier
May 30, 2024 at 7:00 PM
Hootie and The Blowfish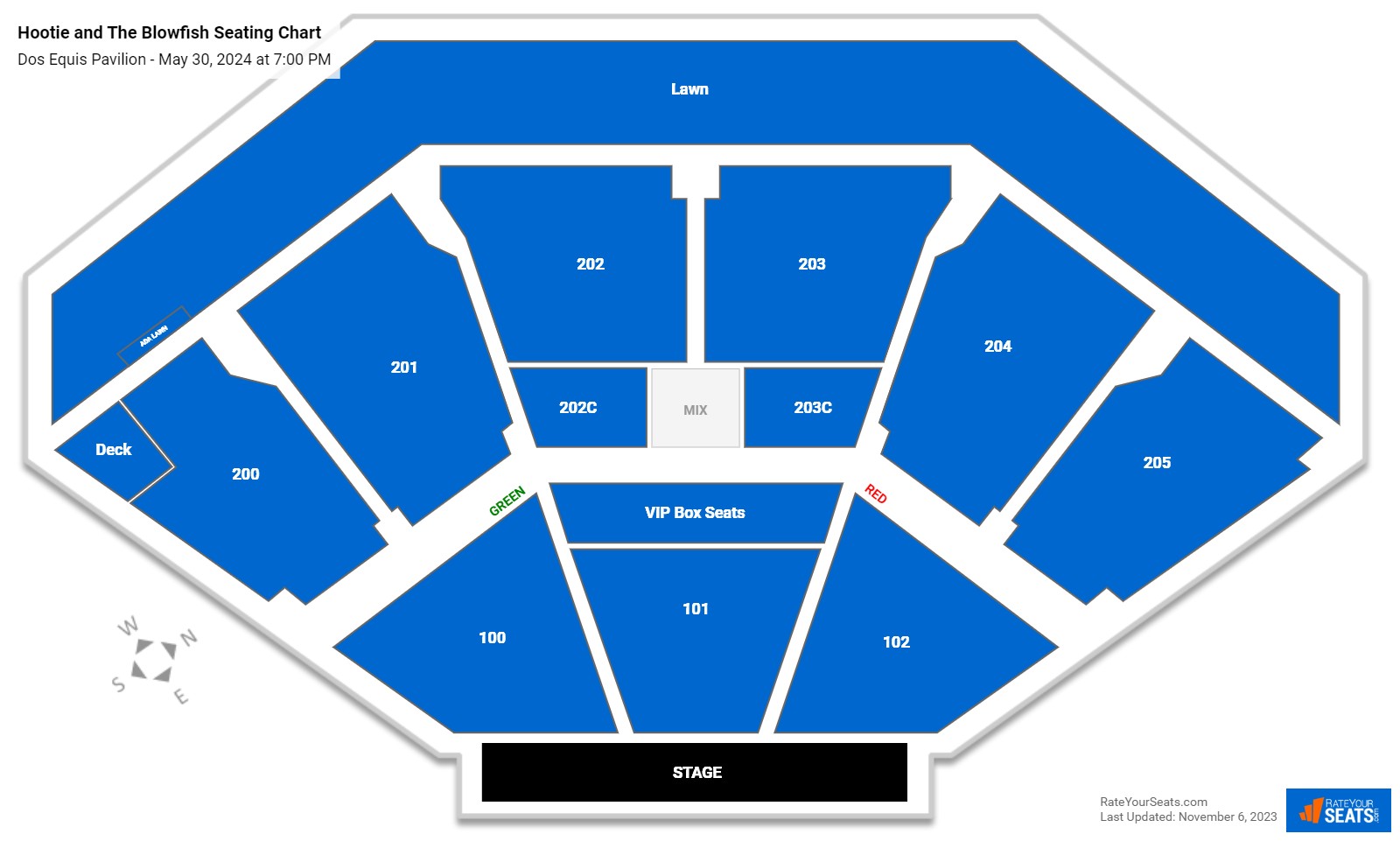 Jun 11, 2024 at 8:00 PM
Noah Kahan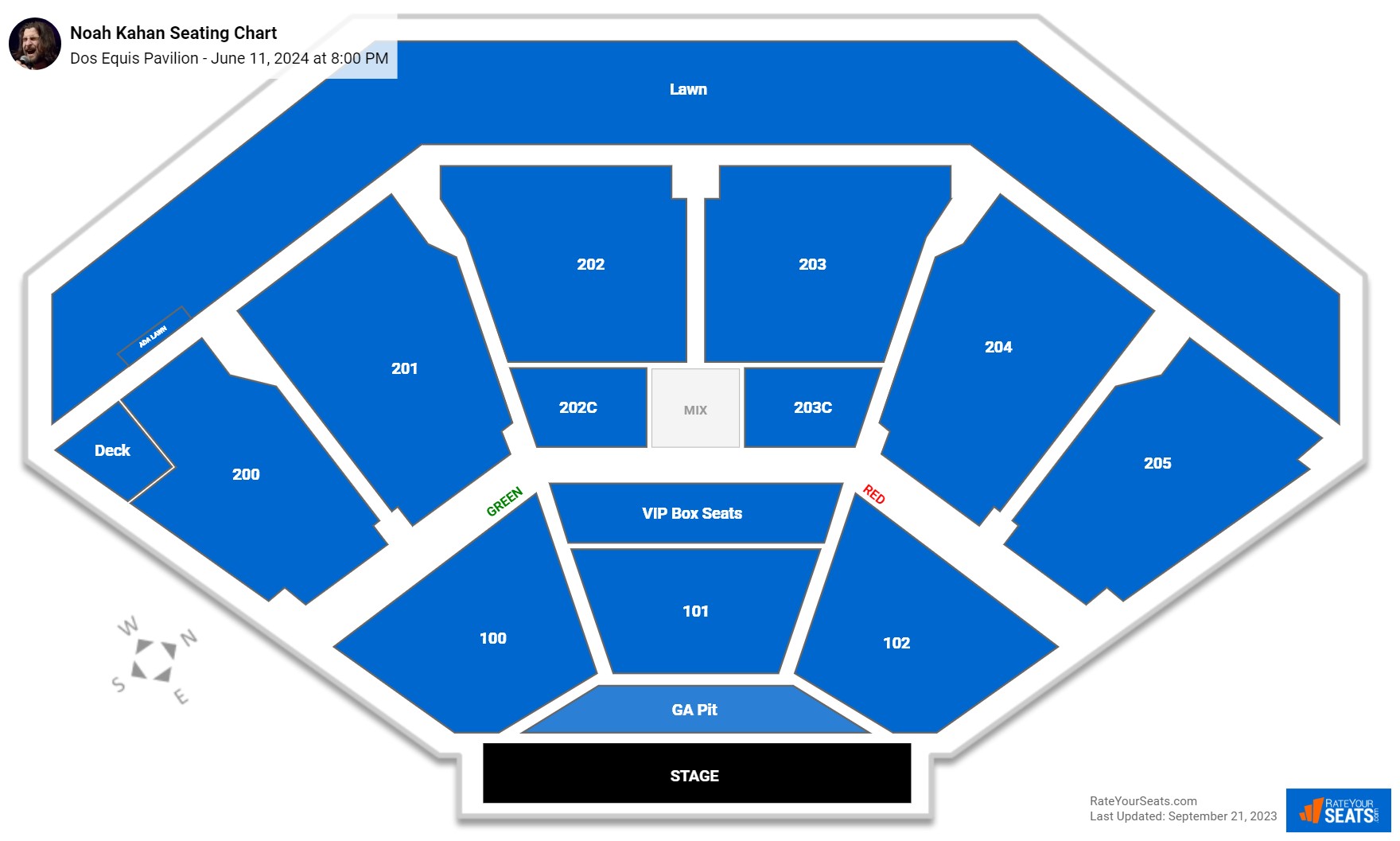 Jun 14, 2024 at 8:00 PM
Alanis Morissette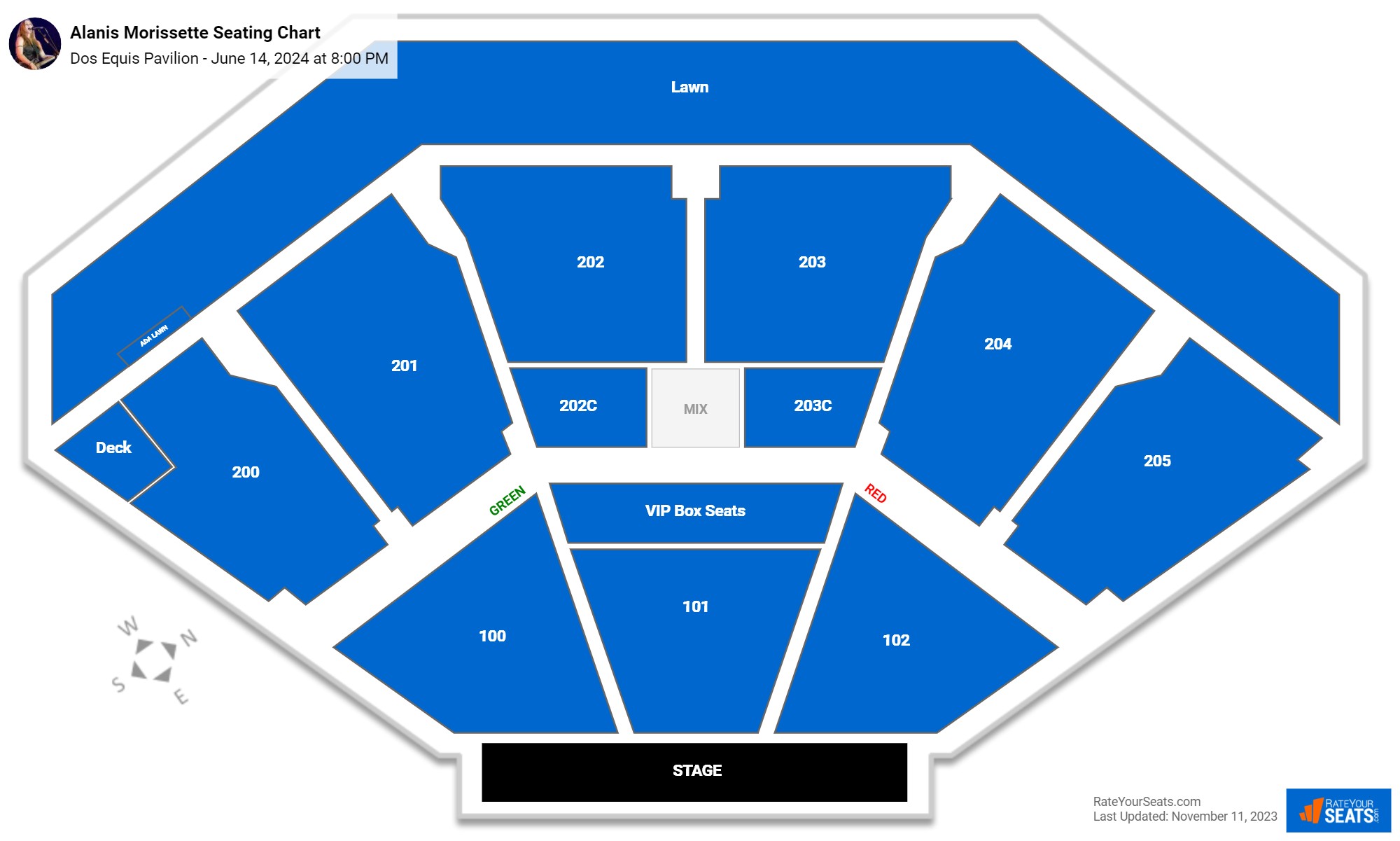 Jul 14, 2024 at 7:00 PM
New Kids on the Block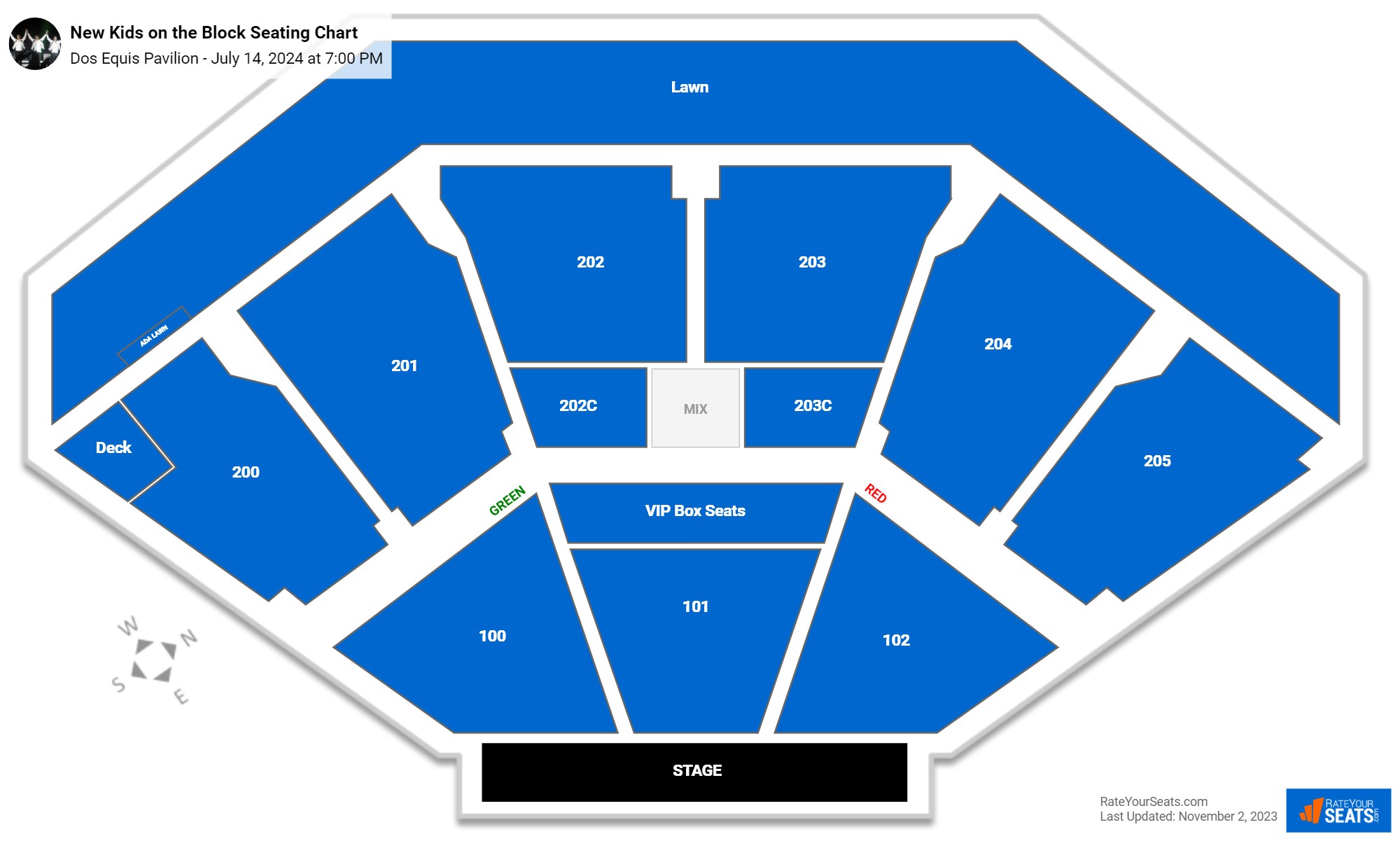 Aug 2, 2024 at 7:30 PM
Niall Horan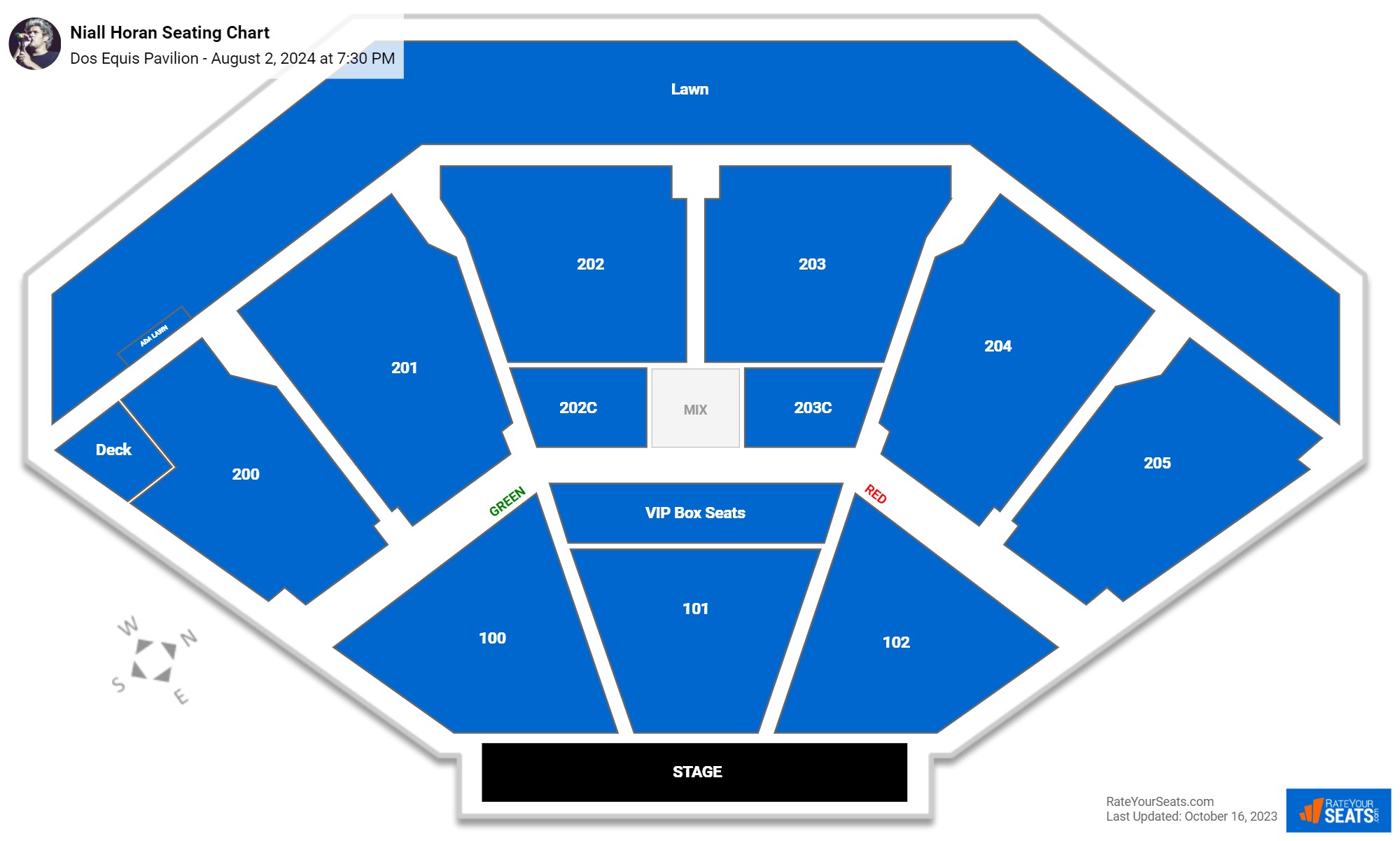 Aug 22, 2024 at 7:00 PM
Sammy Hagar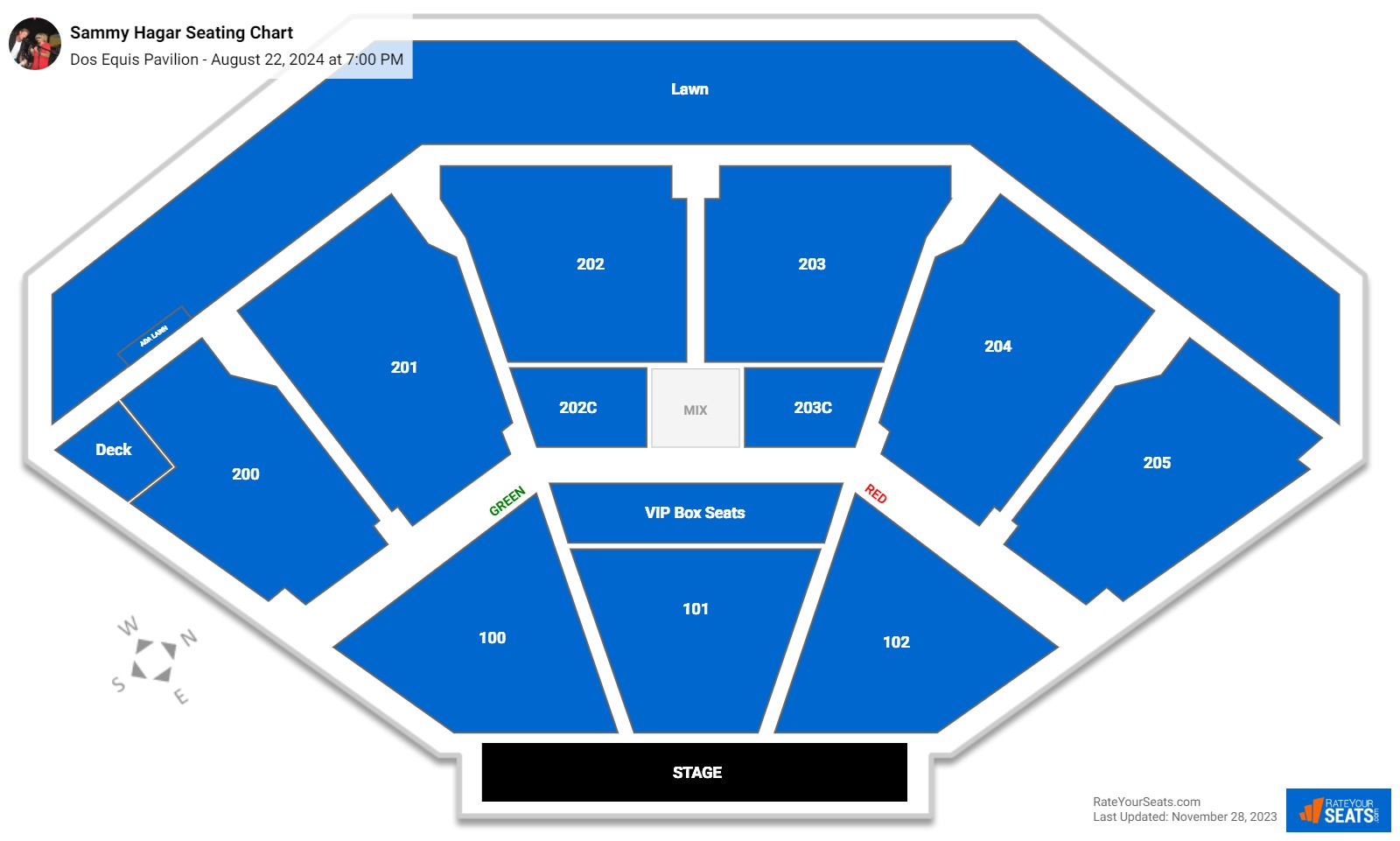 Aug 27, 2024 at 6:30 PM
Thirty Seconds To Mars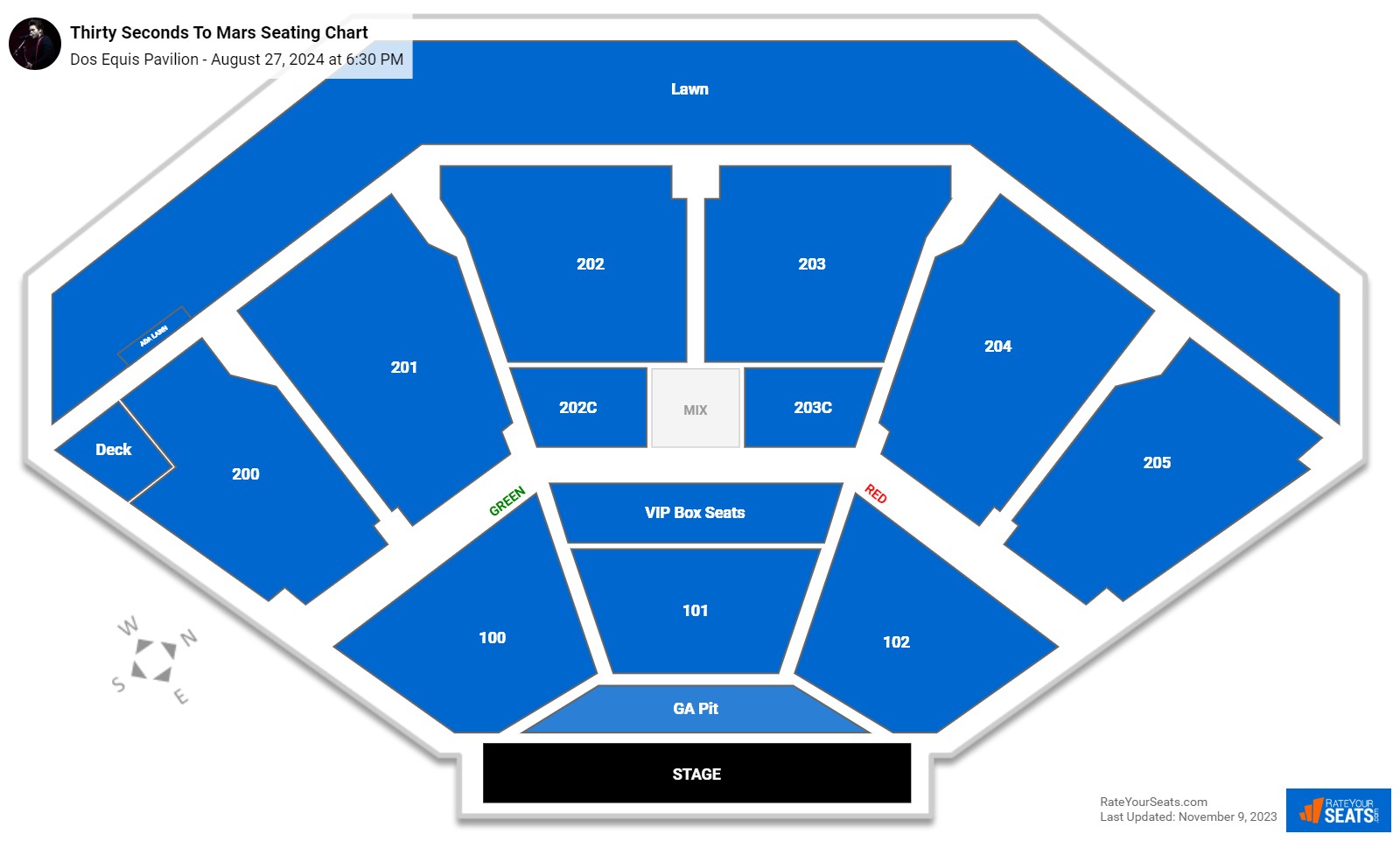 Sep 11, 2024 at 7:00 PM
Creed