Finding Seats Under Cover
The Dos Equis Pavilion (formerly Gexa Energy) is known for attracting the hottest acts in music - and for having some of the hottest weather. With the bulk of the concert season occurring June through September, the venue can become unbearable on the warmest of days.
One of the best ways to help stay cool is by purchasing tickets in a covered seating location. While tickets in these sections are usually more expensive than non-covered seats, most reserved seats are under cover and finding a good deal is fairly easy.
Post-Renovation Covered Seating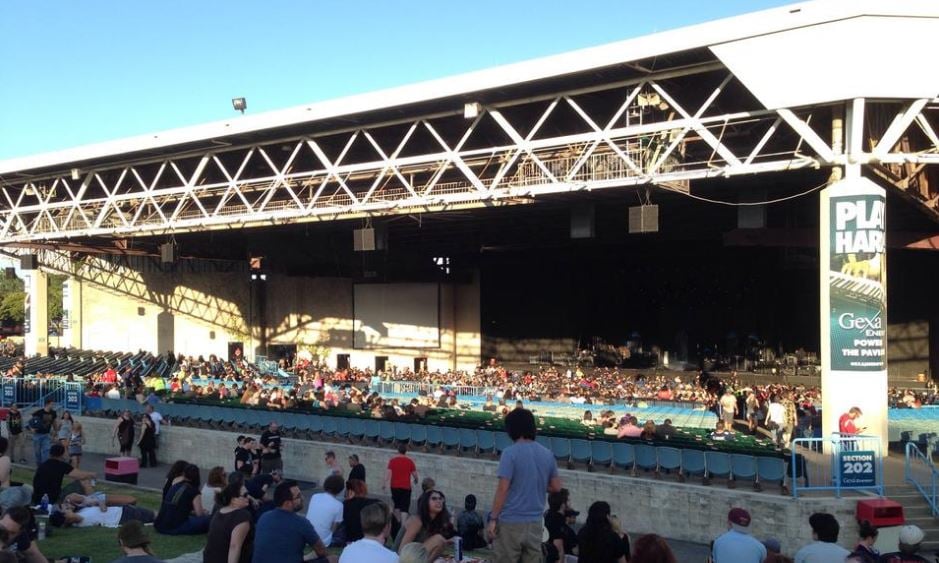 The Pavilion underwent a series of renovations prior to the start of the 2017 concert season. While the renovations didn't add any covered seating, they did make covered seats easier to find.
The venue is split up into the 100s, the 200s and Lawn seating. All seating in the 100s is completely covered. This includes the General Admission Pit in front of the stage and the VIP Boxes behind Section 101.
In the 200s sections that begin roughly ​25 rows from the stage, all rows A-Z are covered by the roof. The last six rows in each section - labeled AA-FF are exposed to the sun and rain. Similarly, there is no protection from the elements anywhere on the lawn.
In summary, all seats at Starplex Pavilion are covered except those on the lawn (there are no actual seats on the lawn) and those in double-letter rows (AA, BB, CC, DD, EE, FF). As is the case with most amphitheaters, all shows are rain or shine which means that they continue without regard to the weather.
Sections 200 and 201 Get Hot at Sunset
One consideration when looking at tickets in sections 200 and 201 is the setting sun. When the sun begins to go down, the seats in these sections are heavily exposed to the sun. Even in your seats are covered, the angle of the sunlight will find its way in. If this is a concern, we recommend skipping these sections and aiming for similarly-priced tickets in sections 204 and 205.