Finding Shade in the Early Afternoon
For a middle of the day start at Dodger Stadium, the best places to find shade will have a strong relationship to the areas underneath the numerous overhangs and roofs. Fans lucky enough to have tickets on the Loge Suite or Executive Club will be comfortable in complete shade, while those who prefer to sit as close to the field as possible will have much more sun to battle.

Our favorite option for staying in the shade while still having a great view of the game is on the Loge level (second seating tier). Sit in the back half of the section for good protection from the sun, and you will also be treated to excellent sight lines to all areas of the field which do not feel too far from the action. Loge Seats on the first base side will see more sun as the game progresses, so we recommending opting for the third base side.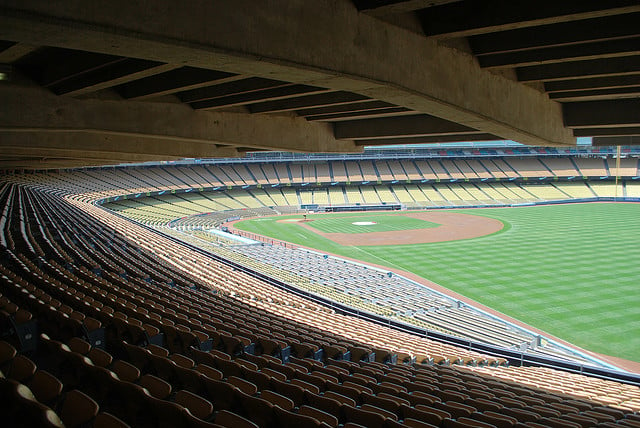 Watch out for the Lower Reserve (front sections on the upper deck) and Field Level sections as shade is extremely scarce in these areas during mid day games. Whenever possible, opt for the back rows of sections along third base side as the sun will shine more on the first base side as the day gets older.