Features & Amenities
Perhaps the most hidden seats in the NBA, the Bridges at Chase Center are tucked below the Modelo Cantina and can barely be seen from the rest of the arena.
Bridge seats don't offer a spectacular view of the game - their view from the behind the basket is rather undesirable - but this spot will soon become a favorite to many for its comfort.
The Bridge technically has two rows. The first row is reserved seating at tables that look down over the court. These tables are much larger than your typical drink ledge. They are perfect for placing an entire meal, multiple drinks, phones and purses.
The second row of the bridges is a Standing Room area that is not ticketed. These spaces are un-reserved and feature a drink rail that are meant for beer and phones.
Note: These seats are highlighted on the map
Interactive Seating Chart
Bridges Seating Chart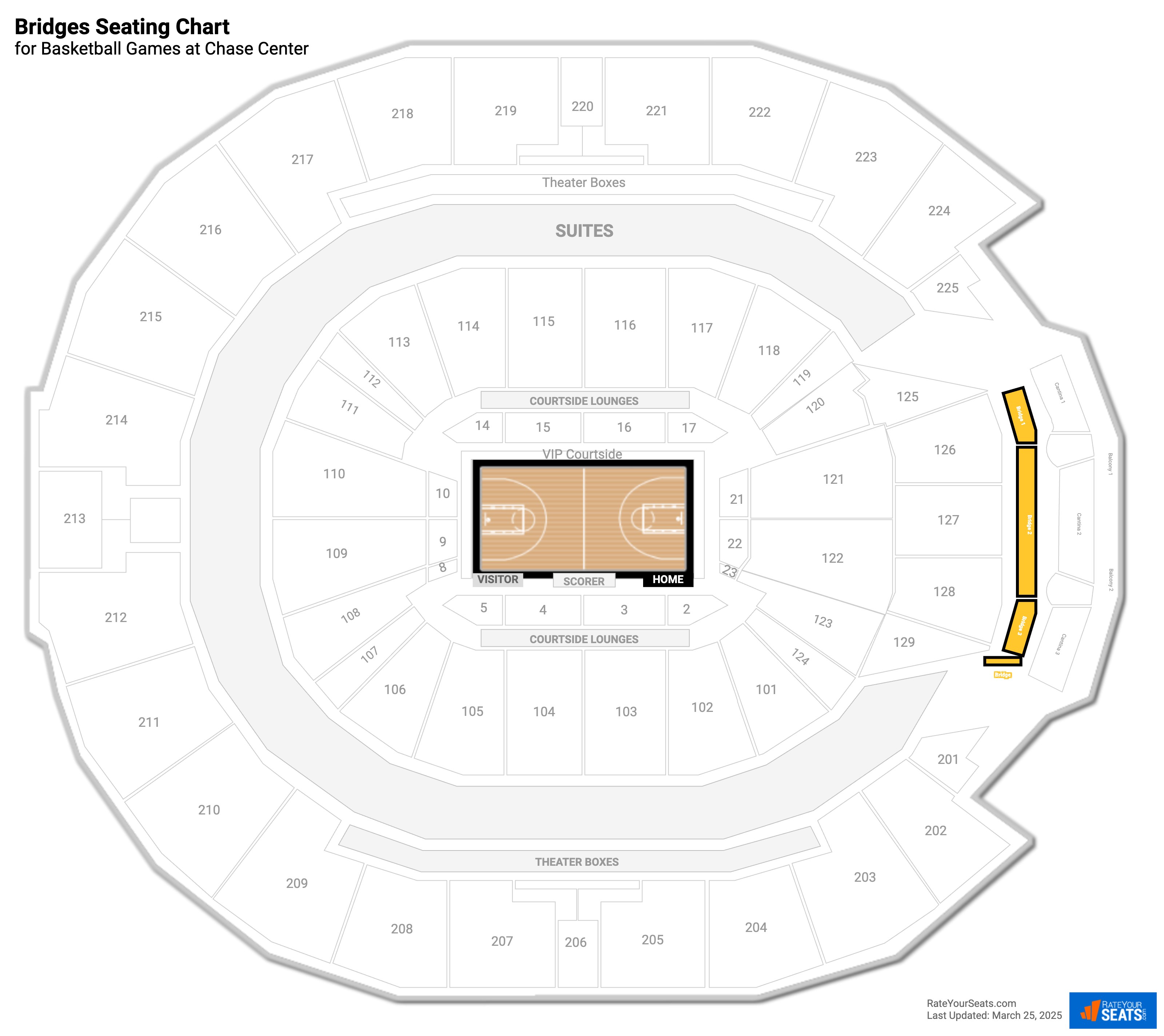 More Seating at Chase Center