Visitor Section at Carter-Finley Stadium
At Carter-Finley Stadium, visitor seating is available on both side of the field. Most visiting fans prefer sections 1, 9 and 15 because they are on the visitor side of the field.
On the NC State side, sections 25 and 31 contain some dedicated seats for visitors.
Note: These seats are highlighted on the map
Interactive Seating Chart
Visitor Section Seating Chart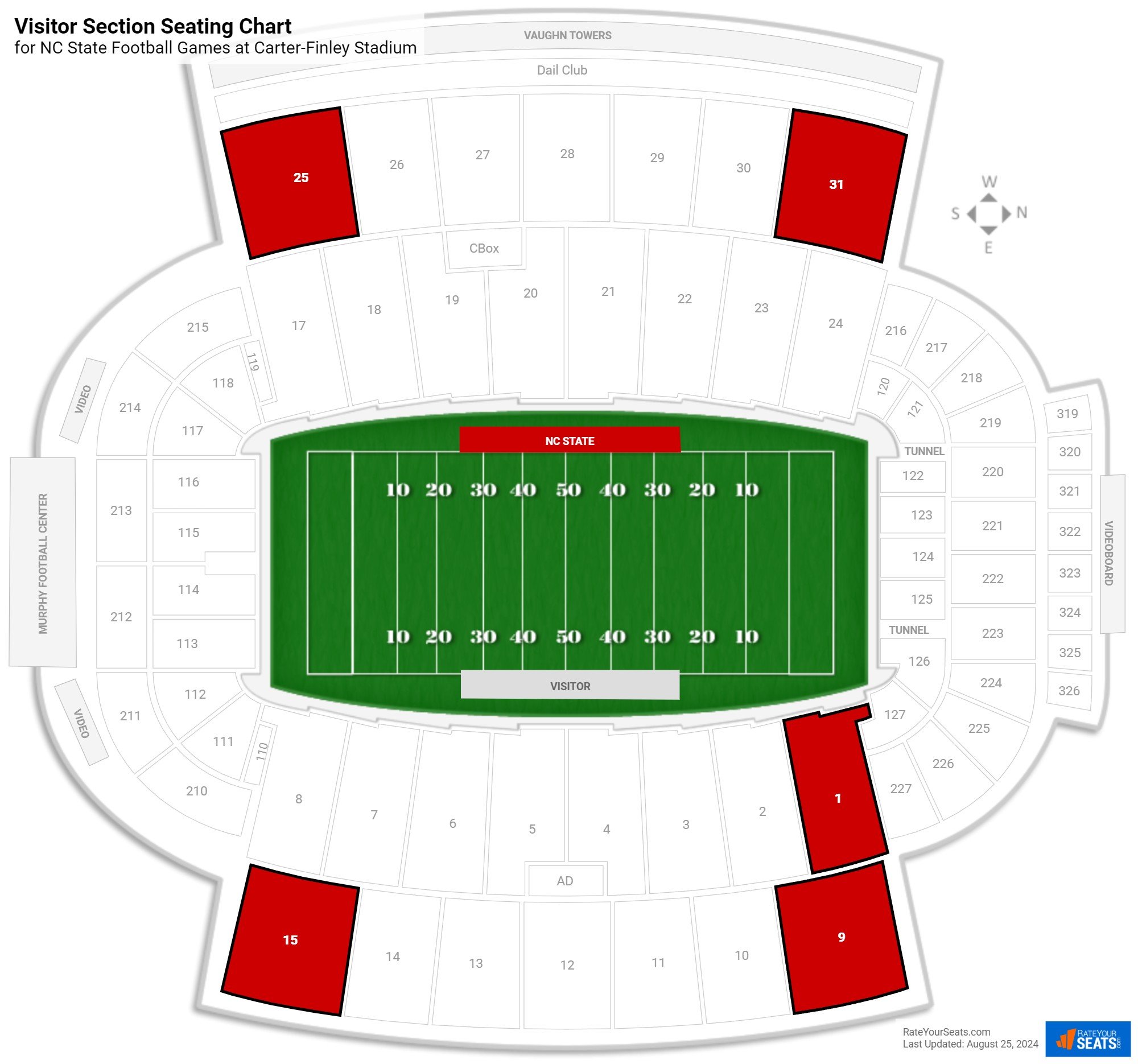 Visitor Section Reviews
Ratings & Reviews From Similar Seats

"Front row of upper deck"

(Section 31) - -

These seats are great because they are closer to the action, but also a pain because everyone walks in front of you in the pathway. It is difficult to see when a lot of people are walking in front of you.

"Top, left corner of the east stands"

(Section 9) - -

Although we couldn't have been much further from the action, we were surrounded by our Clemson brethren and had a blast. The food and drinks at Carter-Finley was good and priced very well. It was a beautiful setting to cheer on our Tigers.

"Not a bad view, but sit elsewhere"

(Section 15) - -

This view was decent, especially considering that it was one of the emptiest sections in the whole stadium. I do prefer having a lot of personal space around me when I'm at a game, so the end sections on the east side of the stadium were perfect for that! However, I think I would rather just sit ...
More Seating at Carter-Finley Stadium