Dail Club at Carter-Finley Stadium
Features & Amenities
The Dail Club seats are some of the best at Carter-Finley Stadium and offer excellent sight lines of the field.
Dail Club ticket holders will enjoy a padded chairback seat with a beverage holders and extra legroom. The seats also have overhead coverage provided by the overhanging Vaughn Tower Suites.
Guests also get access to a 12,000 square feet upscale club lounge with a complimentary pre-game buffet and unlimited soda, coffee, and water.
Please note: Due to health and safety protocols in 2022, food availability, club access, wait service and other amenities are subject to change without notice.
Note: These seats are highlighted on the map
Interactive Seating Chart
Dail Club Seating Chart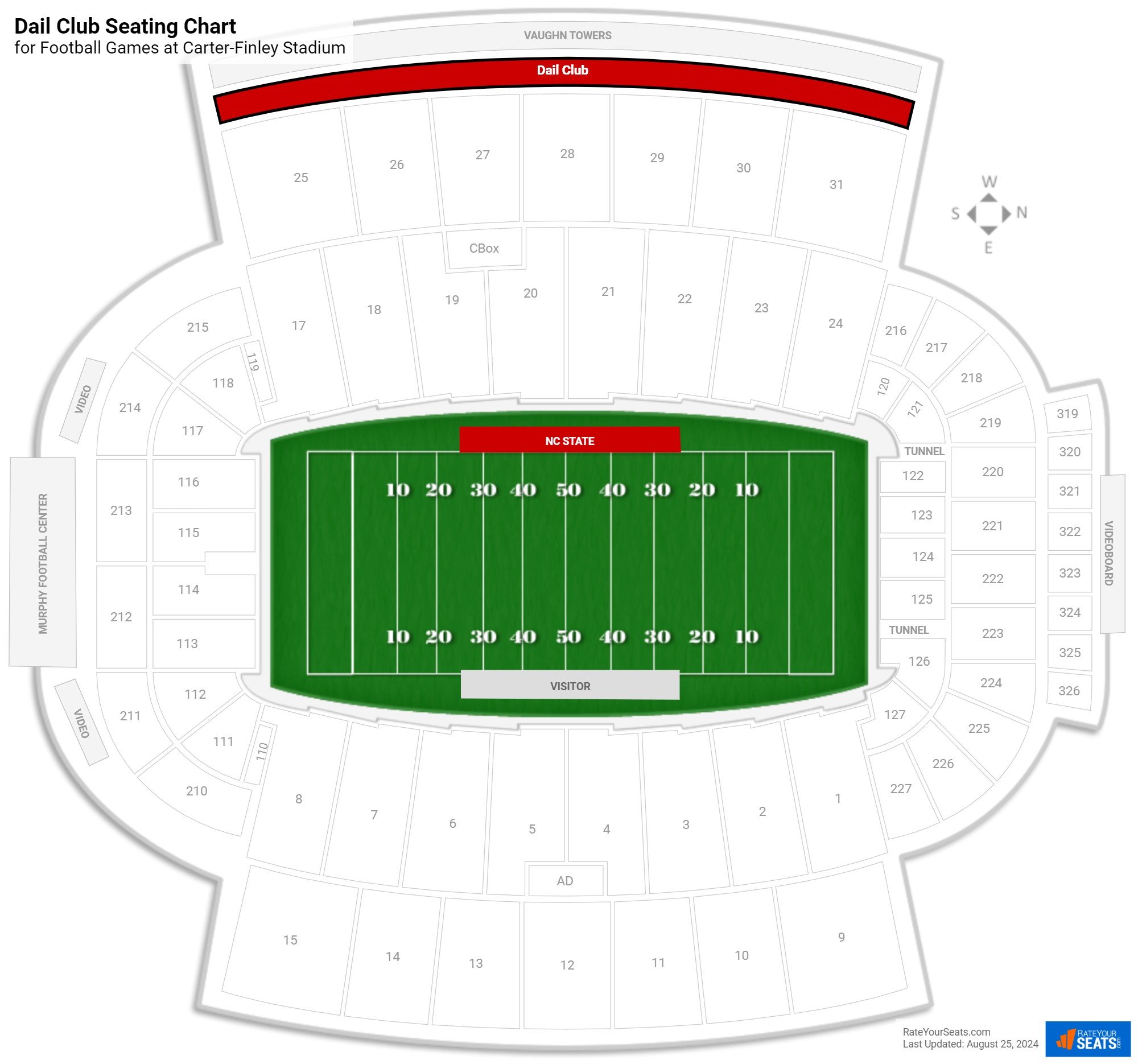 Dail Club Reviews
Entering the Dail Club
Dail Club
When entering the Dail Club at Carter-Finley Stadium you will go through a separate entrance and enter at the back of the section to get to your seats.
More Seating at Carter-Finley Stadium