Blossom Music Center Pavilion Sections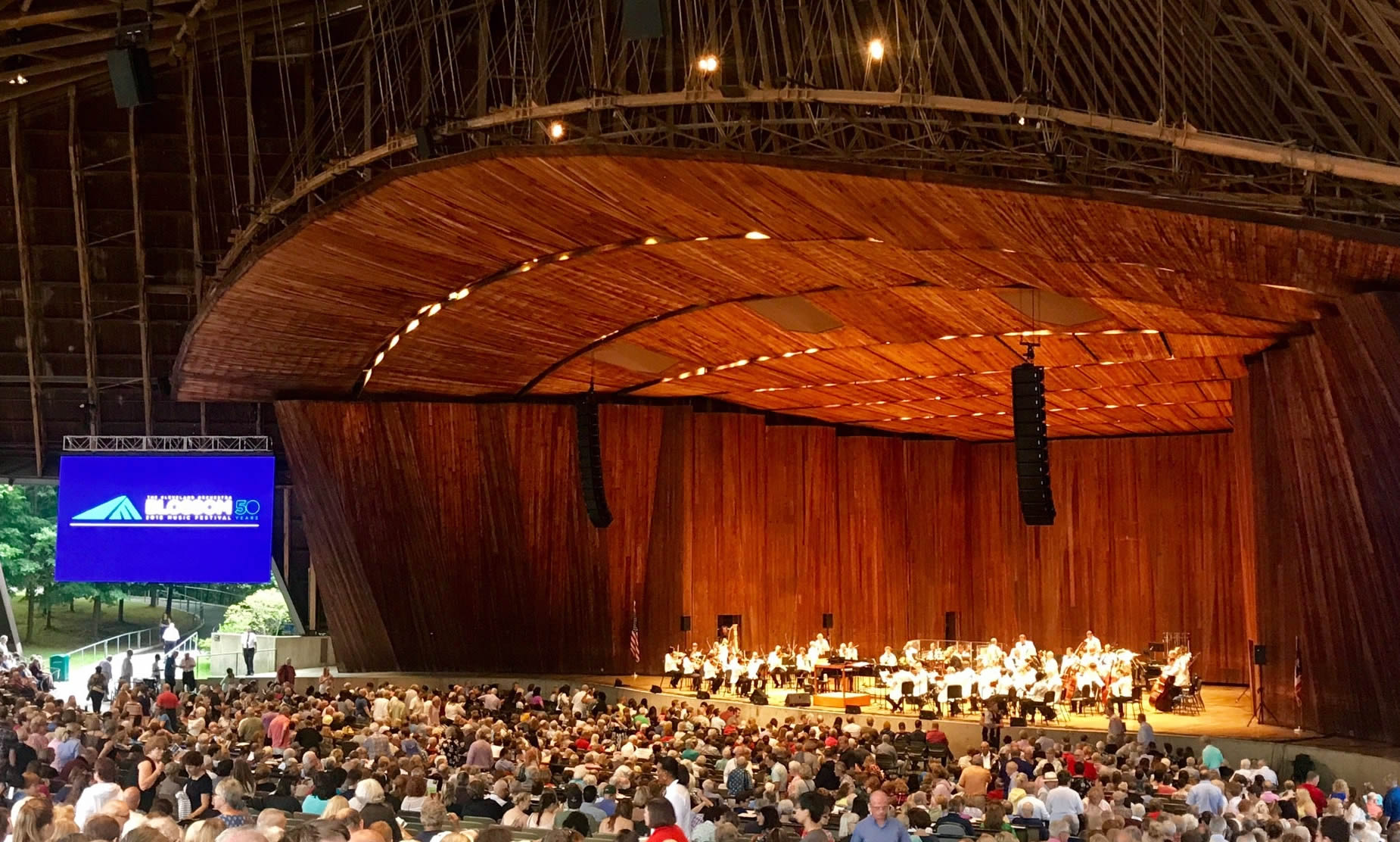 Features & Amenities
When looking at the Blossom Music Center seating chart, numbered sections are considered Pavilion seating. Each Pavilion section includes reserved seating and is fully covered by the roof.
Pavilion I Sections
The most desirable Pavilion tickets are found in sections 12-14. This area is also referred to as Pavilion I.
These sections contain 15 rows of seats with Row A closest to the stage. For some shows these sections are shortened or removed to make way for a General Admission Pit.
Pavilion II and III
For unobstructed views and a lower ticket price, consider sections 22-26 and 32-38. The best seats in this area are closer to the center where you'll have a head-on view of the stage.
As with Pavilion I sections, rows are lettered beginning with A at the front.
Pavilion IV

The cheapest Pavilion tickets are found in the fourth tier of seating. Sections 44-48 are centered to the stage but present some downside.
First, these are bench-style sections with back support. Other chairs in the Pavilion are comfortable stadium chairs. These are not.
Second, while covered, these sections get a lot of sunlight in the afternoon and evening. On a nice day this might not be an issue. But if you're sensitive to sunlight, these should be avoided.
Finally, there are support poles at the back of Pavilion III. While rare, some views from these sections can be slightly obstructed.
Note: These seats are highlighted on the map
Interactive Seating Chart
Pavilion Sections Seating Chart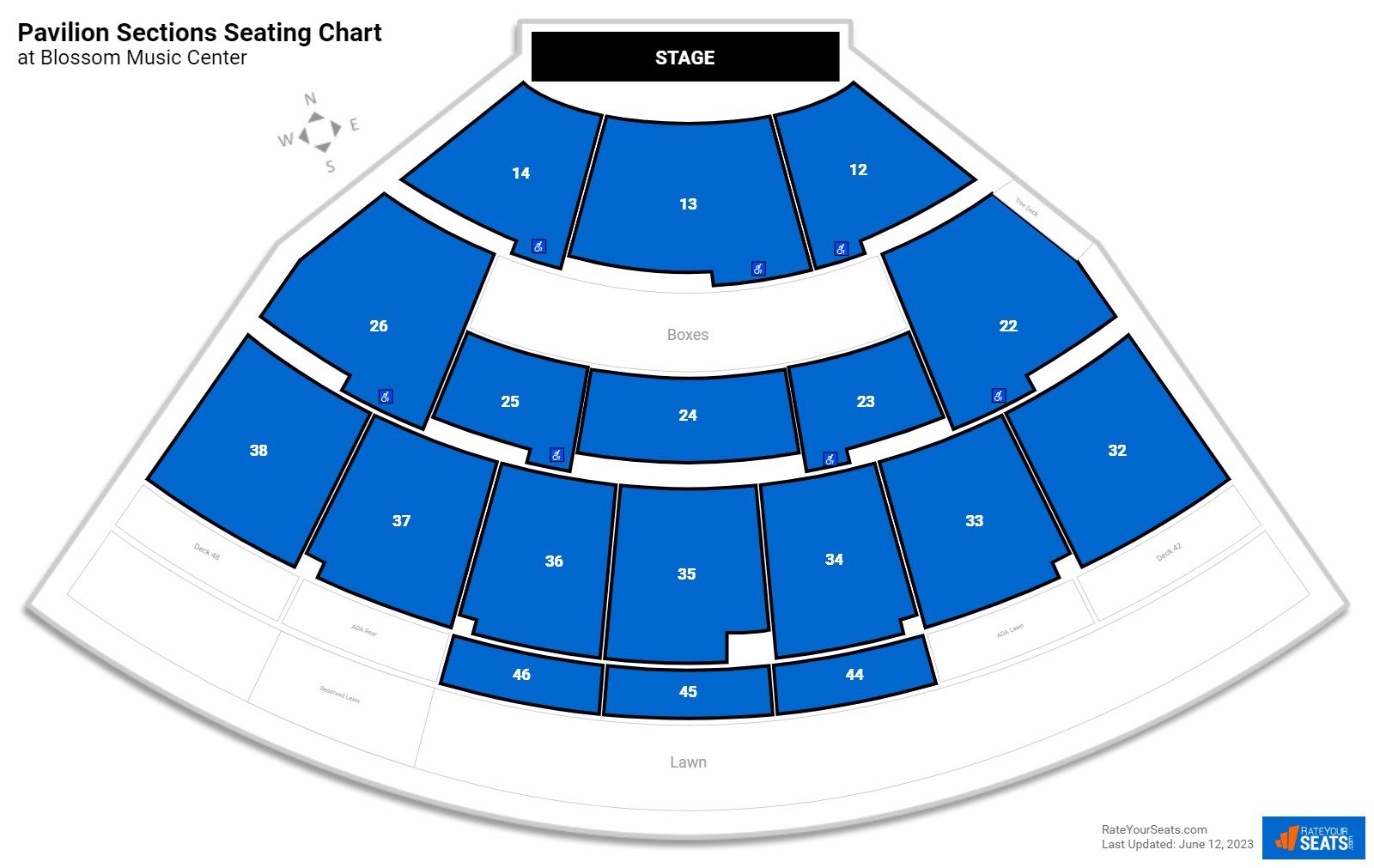 Pavilion Sections Reviews
Ratings & Reviews From Similar Seats

"Korn and Alice In Chains - Aug 16, 2019"

(Section 26) - -

The closest I've had been to the stage were I can see clearly

"Korn and Alice In Chains - Aug 16, 2019"

(Section 26) -

"It was LIVE! Amazing VIEW"

(Section 13) - -

Literally felt like they were right in front of me! Amazing venue lots of space.
More Seating at Blossom Music Center