Portal Box Seats at Ben Hill Griffin Stadium
Features & Amenities
One of the most interesting seating options at Ben Hill Griffin Stadium are the Portal Boxes that are found on the east and west sidelines.
Each Box is a collection of (usually) 4 seats in a semi-private space. These are sometimes referred to as Barstool Boxes because they include small ledges. Some boxes include standing areas, while others have chairback seats.
Box Seats are found above the tunnels in odd and even-numbered sections along the sideline. In even-numbered sections they are found row near 40 and have some of the best overall views of the field.
Note: These seats are highlighted on the map
Map Highlighting

Select rows in section are part of this seating zone
Interactive Seating Chart
Portal Box Seats Seating Chart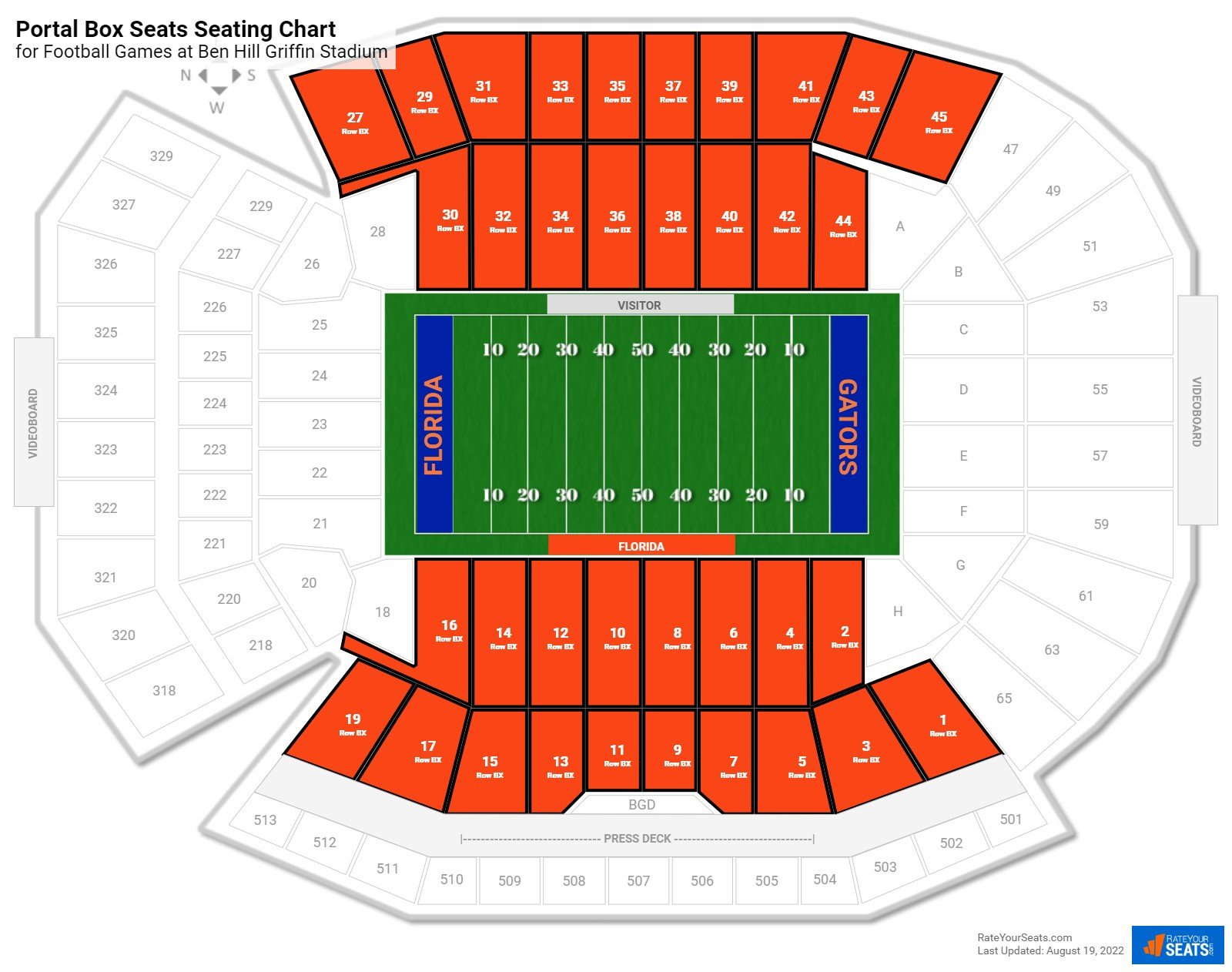 Portal Box Seats Reviews
Ratings & Reviews From Similar Seats

"Too close to exits"

(Section 8) -

"Awesome Seats! Right at mid-field"

(Section 9) - -

Great seats! Right at mid-field and didn't feel too high at row 63; it was a perfect view of the entire field.

"Excellent "

(Section 12) -
More Seating at Ben Hill Griffin Stadium