Arrowhead Stadium 100 Level
Features & Amenities
The 100-Level at Arrowhead Stadium has 36 sections labeled 101-136. Each section has 38 rows of standard stadium seating. At each seat is a cupholder and average leg room.
Suggested 100-Level Tickets

To get the most out of sitting on the lower level, we suggest sitting near midfield in rows 12-25. These seats elevate you over the players on the sideline and give great views to both ends of the field.
Other good options include:
Sections 113 and 114
Rows 35-38
Where to Sit with Bad Weather
For games with bad weather, fans can find cover in the last few rows of the level. Another option fans can consider is tickets on the club level with a climate-controlled concourse.
Note: These seats are highlighted on the map
Interactive Seating Chart
100 Level Seating Chart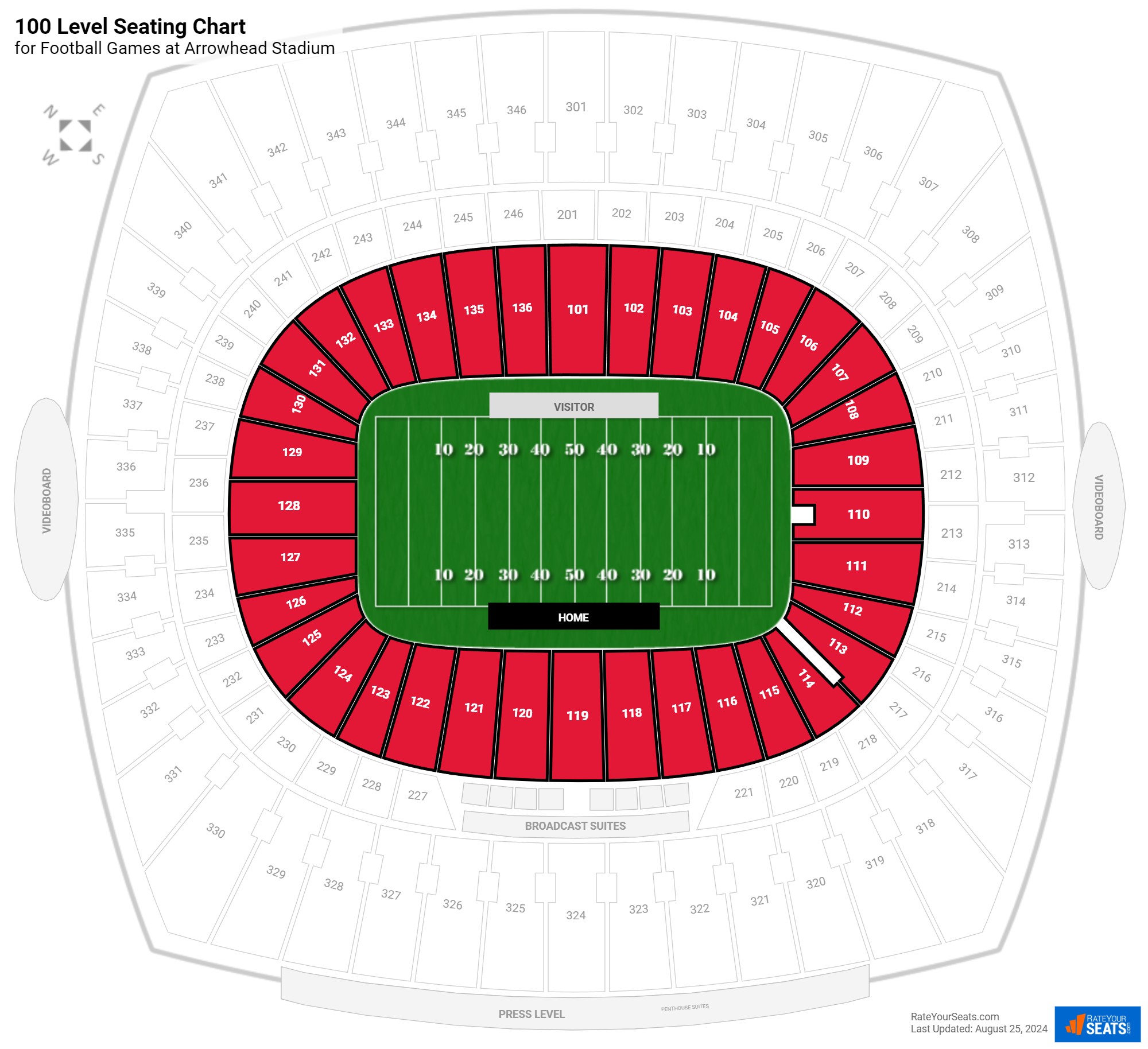 100 Level Reviews
Ratings & Reviews From Similar Seats

"Awesome front row experience!"

(Section 111) - -

Able to watch my favorite players warm up right in front of us. Son got a high-five from KC Wolf and Jamaal Charles as he jogged by! You feel like you are part of the game, being on the front row. You can really hear those pads pop!

"feels like you are on the field"

(Section 101) - -

Seats are incredibly close to the action. Low enough that you're in the game, but not so low that the view is obstructed.

"Baller"

(Section 121) -
More Seating at Arrowhead Stadium