Alpine Valley Music Theatre Party Decks
Features & Amenities
The Party Decks at Alpine Valley are located just beyond the reserved seating areas on the far right when looking at the stage. These private are areas open air patio-style. Deck 1 will be at the front of the hill with each following deck getting slightly further and higher before ending at 12.
The views will be farther than the seats under the roof, but the Decks are a great place for large groups to enjoy a premium experience in a more private setting, and for most shows will also enjoy the services of a private bartender.
Because there are no seats, fans in the party decks should expect to stand or go to the Lawn to take a seat.
Note: These seats are highlighted on the map
Interactive Seating Chart
Party Decks Seating Chart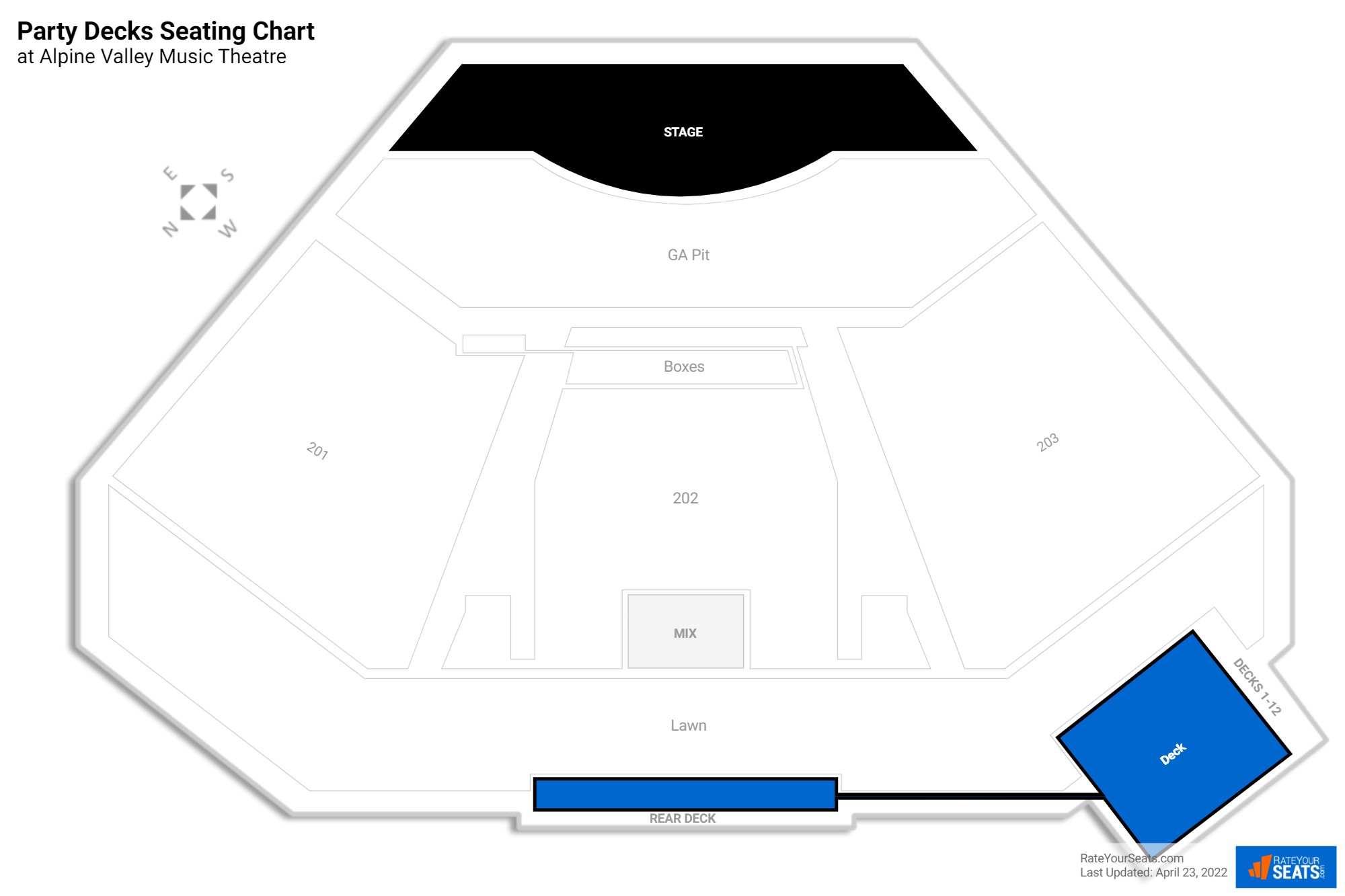 More Seating at Alpine Valley Music Theatre