Bronco Stadium (Albertsons Stadium) Upper Level
Features & Amenities
While most guests at Bronco Stadium look for Lower Level seats first, we recommend taking a long look at the Upper Level. Many of these seats offer great views at a fraction of the price.
Upper Level sections are slightly elevated over the Lower Level and start just 20 rows from the field. Tickets in the first ten rows (A-J) have outstanding views and are close to the entrance tunnel.
Even the highest seats are just 50 rows from the field. You'll still get a great view - but you'll have to work for it thanks to a long walk up the stairs.
Note: These seats are highlighted on the map
Interactive Seating Chart
Upper Level Seating Chart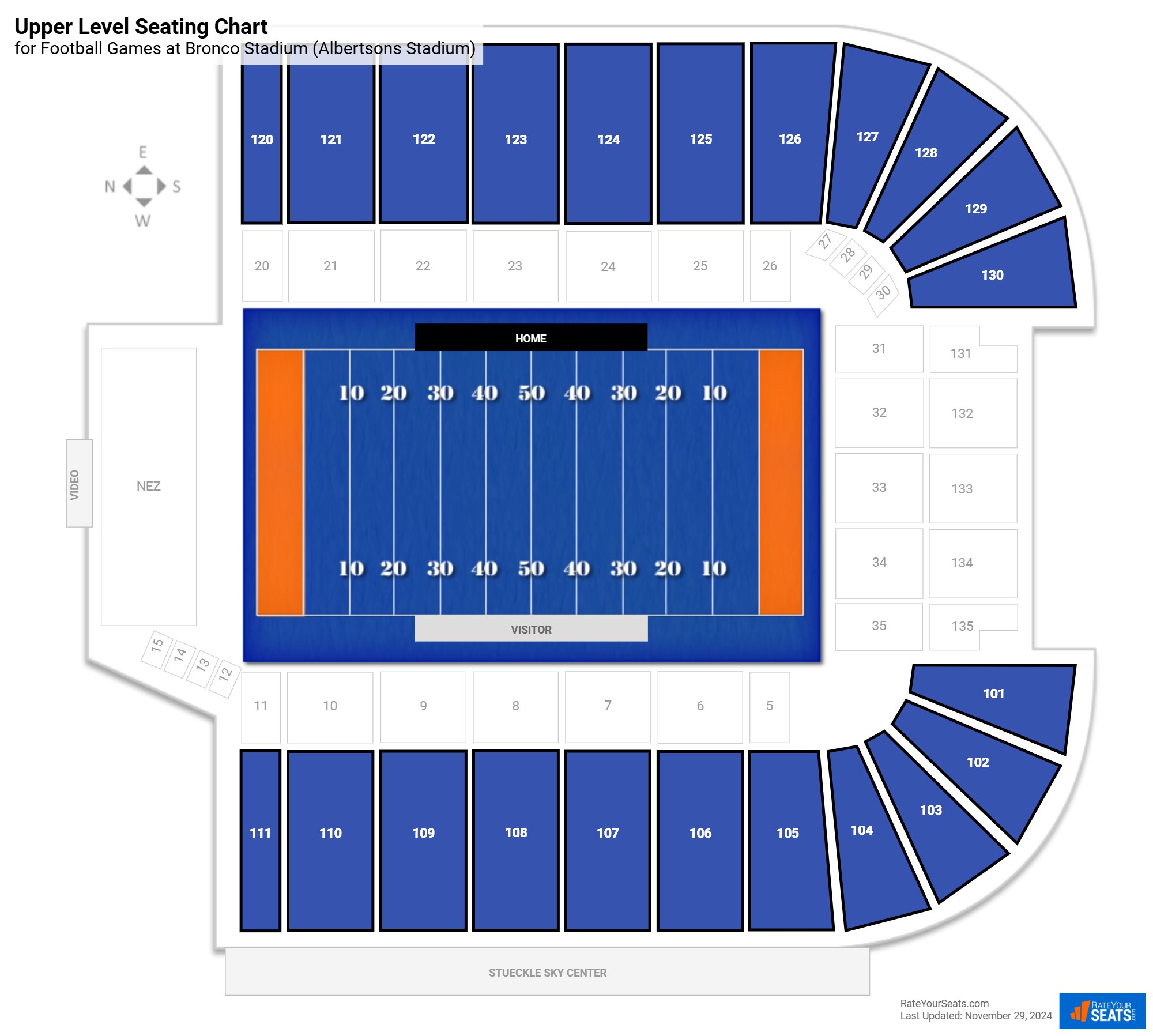 Upper Level Reviews
Ratings & Reviews From Similar Seats

"How is this seat"

(Section 107) -

"Good view but a hike"

(Section 105) -

"Perfect view, awesome seats on 48 yard line 2nd tier"

(Section 108) -
More Seating at Bronco Stadium