Bronco Stadium (Albertsons Stadium) North Endzone
Features & Amenities
The North Endzone at Bronco Stadium is a general admission area for Boise State football games.
All seats in the North Endzone are bench-style and are first-come, first-serve. Most early arriving guests choose seats as close to the field as possible, while those who arrive later usually like to spread out.
North Endzone tickets are usually the cheapest seats available and are popular among families and larger groups.
Note: These seats are highlighted on the map
Interactive Seating Chart
North Endzone Seating Chart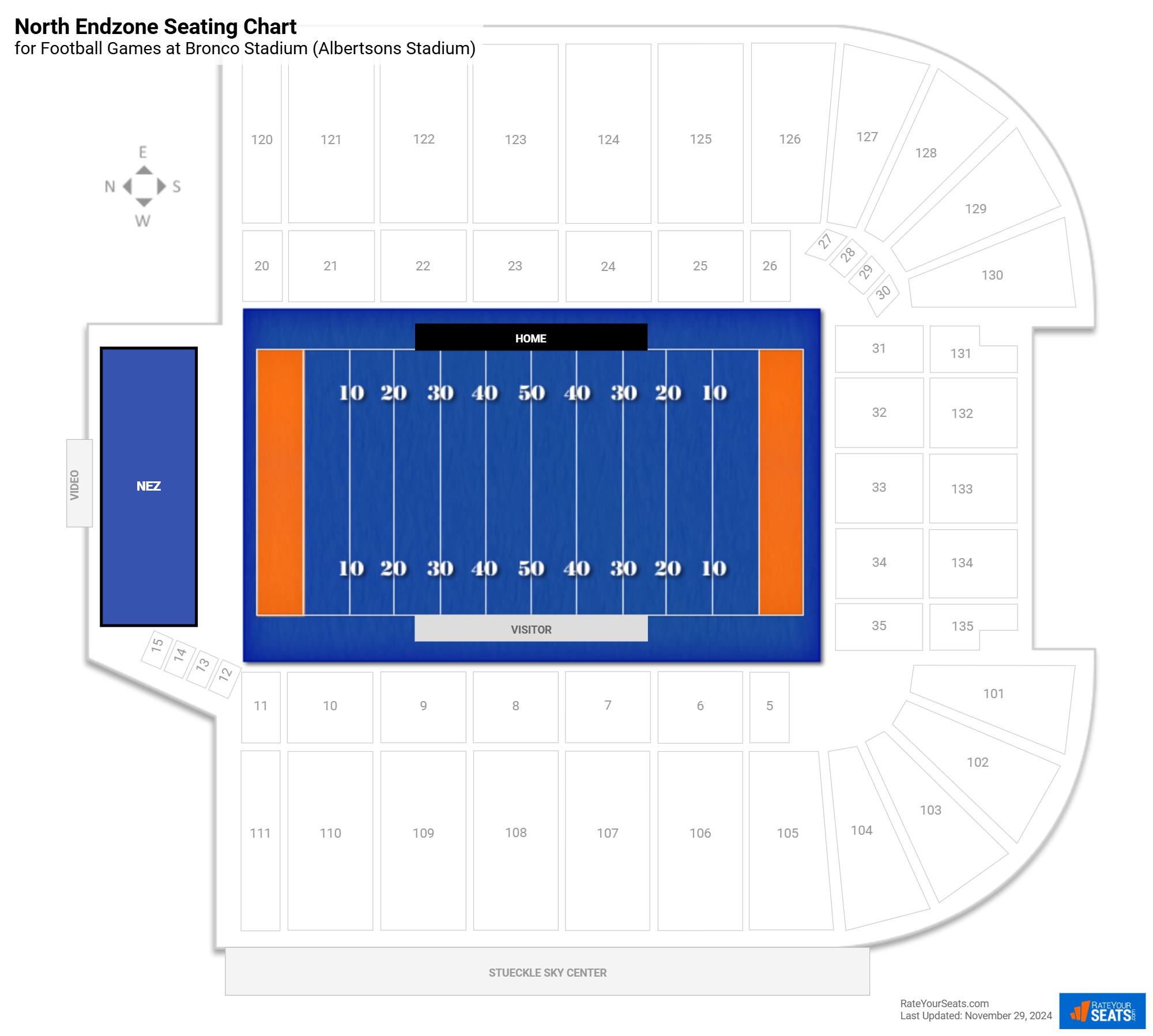 North Endzone Reviews
Entering the North Endzone Section
North End Zone
When entering the North Endzone section at Bronco Stadium, the entrance tunnel is in the first row, but you will need to walk up a few steps to get to the first row for this section.
More Seating at Bronco Stadium