University of Dayton Arena Upper Level
Features & Amenities
Like lower level seating, the upper level at University of Dayton Arena is split up into two distinctly-numbered groups of seating. The 300 level contains 16 rows of lettered seating, followed by 18 rows of lettered seating in the 400 level.
Some of the best values in the arena can be found in Rows A-E of Sections 310-312 and 303-305 where the view is phenomenal, and the ticket prices are less expensive than the lower level. In fact, comfortable views can be found all over the upper level.
The only seats you really want to avoid are in the upper reaches of the 400 level and all of the extreme-edge sections (like 301 and 307) where the angle towards the court is poor and the seats have been called dark and claustrophobic.
Note: These seats are highlighted on the map
Interactive Seating Chart
Upper Level Seating Chart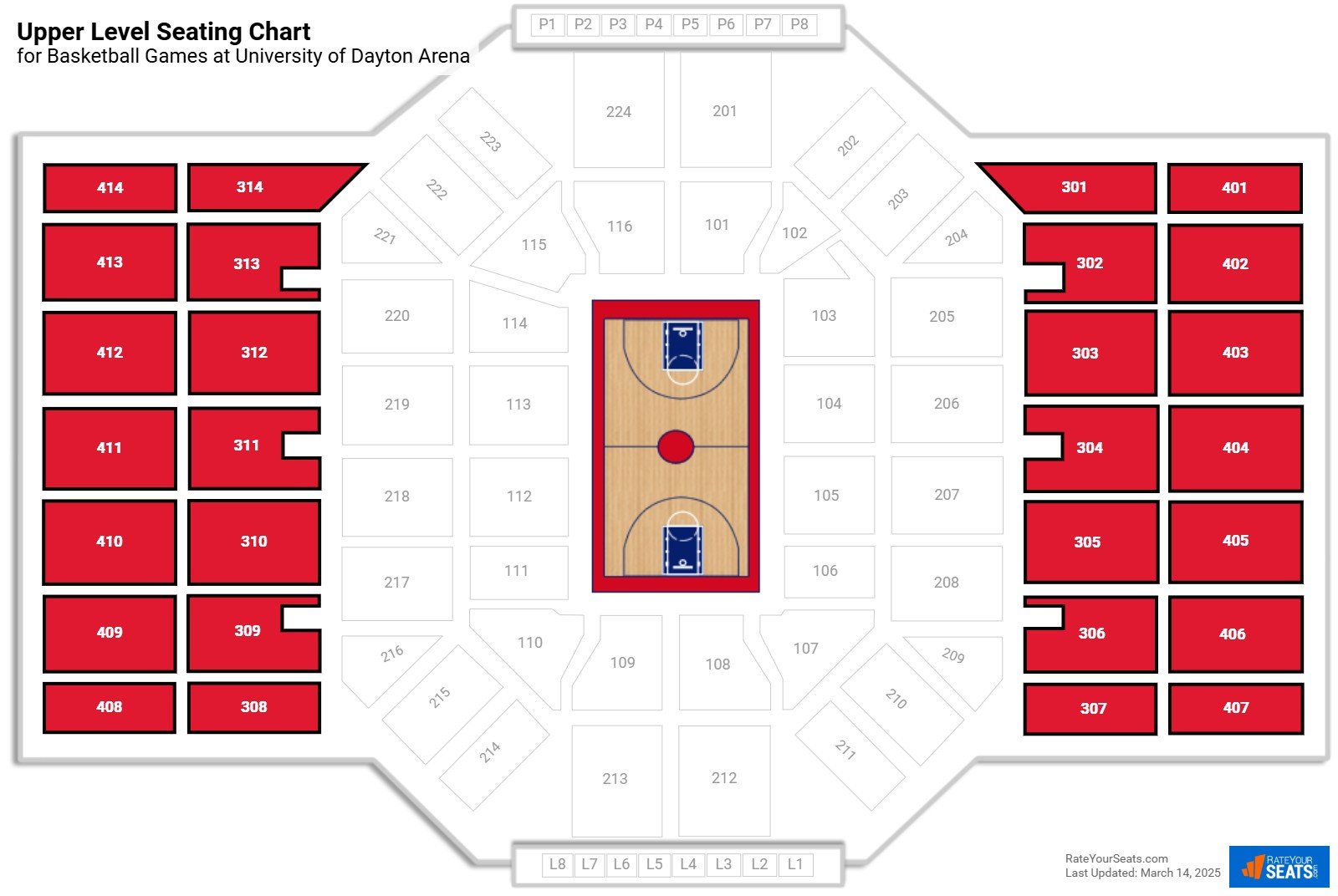 More Seating at University of Dayton Arena