Truist Park Seating Chart
Interactive Seating Chart
Explore the Interactive Map
Find a Section

Chophouse Club Seating

Delta Sky360 Club Seating

Dugout Club Seating

General Admission Seating

Grandstand Infield Seating

Braves & Visitor Dugouts

Home Run Porch Seating

Infiniti Club Seating

Standing Room Only

Terrace Infield Seating

Truist Club Seating

Vista Infield Seating
Braves Seating Chart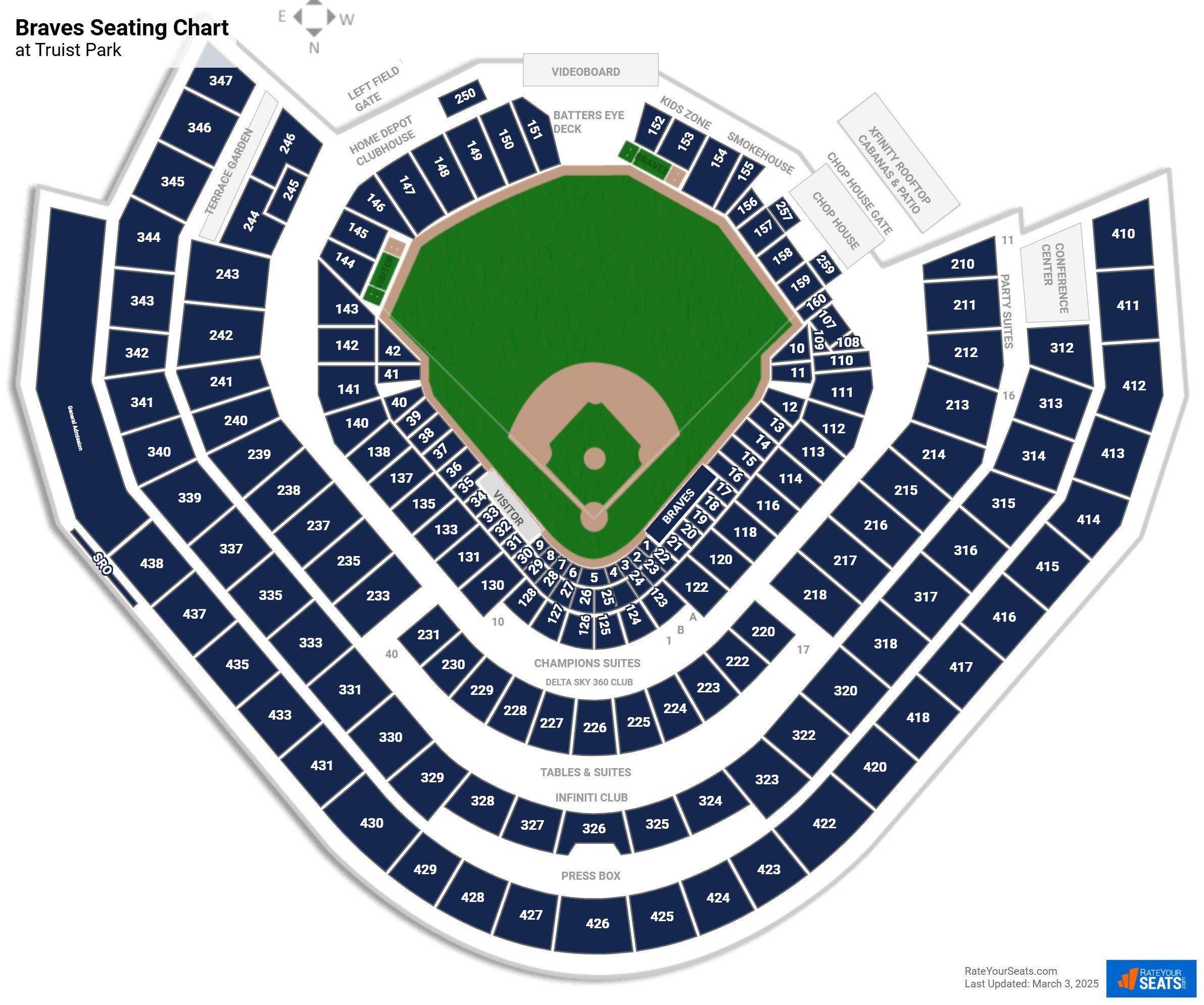 Seating Chart With Rows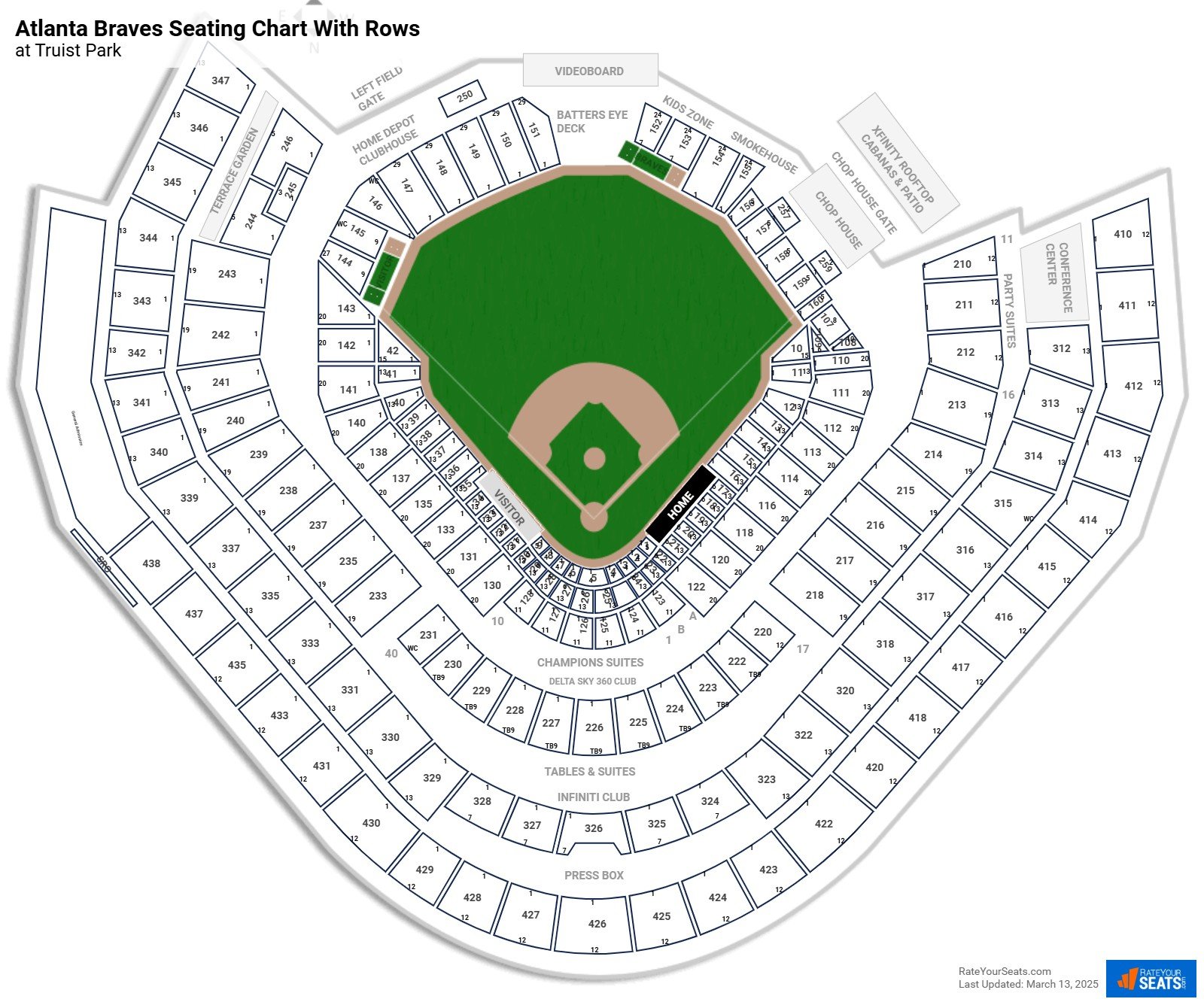 Truist Park Seat Numbers
Seat numbers at Truist Park go from right-to-left. When seated looking at the field, the lowest number seat (typically seat 1) will be on the far right of each section.

For some of the lower level infield sections (sections 10-42) each row has 15 seats or fewer, while sections 1-9 only have four or five rows of seating, with seats ranging from 4-8 seats in each row.

In the outfield the sections are quite larger with sections having between 24-29 rows of seating and each row usually having 22 seats.

The seat numbers in the upper decks (300 and 400 level) usually range from 24-32 seats in each row, depending on which section you are in.