Smoke and Mirrors summer tour: Finding the best seats to see Imagine Dragons
Imagine Dragons is gearing up to go on their second headlining tour this summer. The Smoke and Mirrors tour kicks off on ​​June 3, at Portland's Moda Center​​ (Rose Garden). The band makes a total of 40 stops in North America in June and July. Find out where the best seats are in each venue and why you should be arriving early to the show.
Published May 23, 2015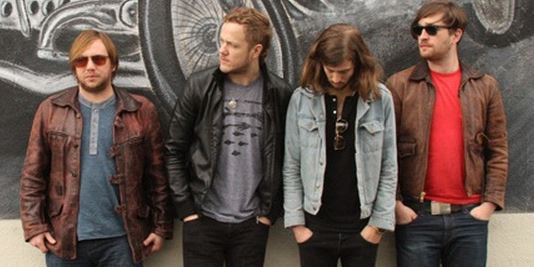 Photo Credit: Adapted from Wikimedia

End stage setups for every show
The seating charts for the Smoke and Mirrors tour feature end stage setups, with the stage at one end of the floor and a single general admission section covering the rest of the floor. These are surrounded by stadium seating in the raised levels.
The only exception to this standard seating chart is the show at the EnergySolutions Arena in Salt Lake City, where Imagine Dragons performs on July 28. Seating sections will remain the same, the stage, however, will include two catwalks extending from each side into the general admission floor section.
This setup will create more close-up views from the floor section. It will also give fans near the back of the venue a closer view for portions of the performance.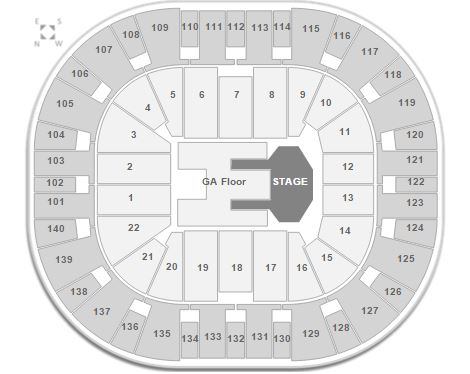 Arrive early for the best views in the house
The best seats for any of the venues are those located near the front of the floor sections, which is directly in front of the stage. Fans should note that because the floor sections are general admission, which means there is standing room only and it is first-come, first-serve.
Fans will want to arrive early to get a good spot close to the stage, which may mean standing in line outside the venue before the doors open. Those that arrive later may have obstructed views because of the crowd of people that will likely form near the stage. You can find out when the doors open for each event on specific venues' websites.
Reserved seating options
There are options for reserved seating available as well. These are located in the raised stadium seating that surrounds the floor and stage. Lower side sections near the stage will have close, unobstructed views due to their raised positions.
Fans should note that raised levels will offer unobstructed views, but may be located far away from the stage. Sections located near the back of the venue, however, will be the least expensive options.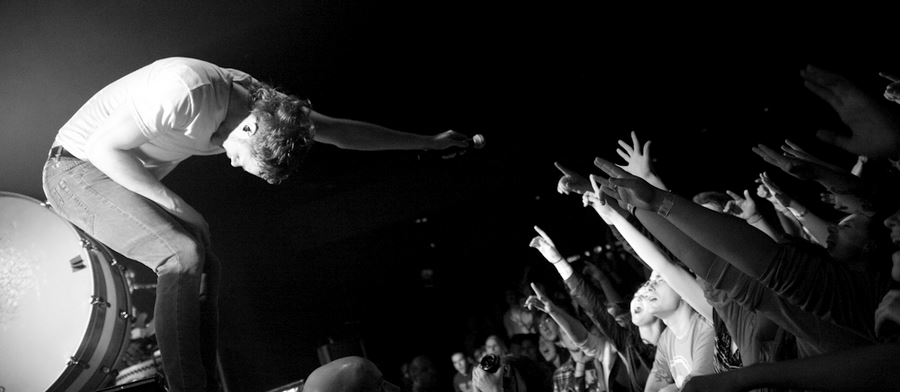 Photo Credit: Adapted from Wikimedia

---

Tickets for all shows are available now at RateYourSeats.com or through the T!ckets App