Finding Seats Under Cover
As is the case with most pavilions, all shows at The Pavilion at Star Lake (formerly KeyBank Pavilion) are rain or shine. Unless severe weather is in the forecast, concerts will continue through extreme heat and heavy rain. Continue reading to find the best seats for beating the weather.
Sections Under the Roof
If weather is a potential issue, first consider sections 1-3, the Pit and VIP Box Seats. All seats in these sections are completely covered by the roof. If rain is in the forecast, these sections will keep you completely dry.
As an added bonus, the sections listed above are also among the best for being shaded from the sun. Parts of Section 1 are often exposed while the sun is setting, but the other sections under the roof are a good place to dodge the heat.
Covered Seats in Sections 4-9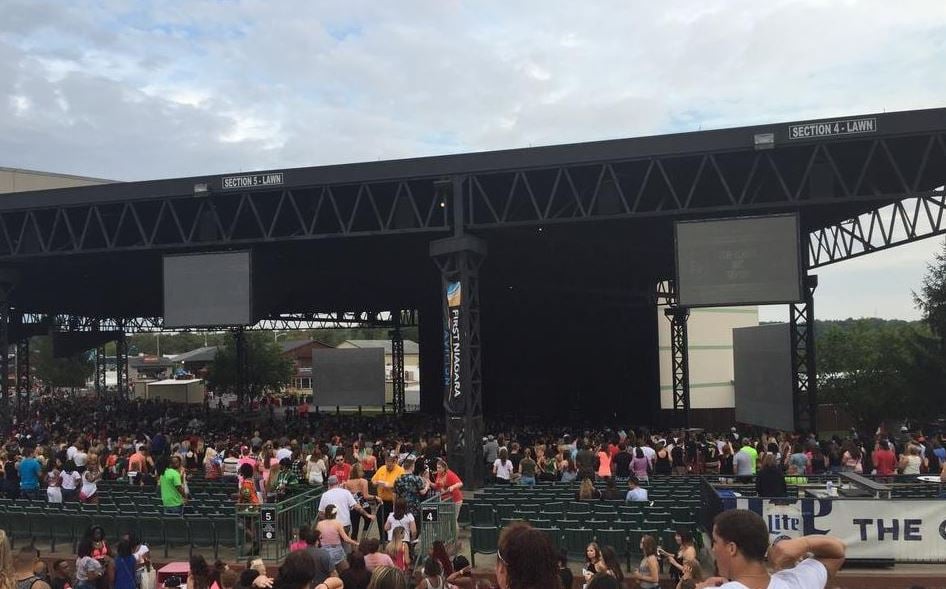 If ticket prices in the front sections are too expensive, you may have to consider sections 4-9. The front rows in these sections are also covered by the roof, but the back portions are exposed and susceptible to rain.
The roof of Star Lake is not in the same shape as the seating bowl. As such, it is possible to have two seats side-by-side where one is covered and one is not covered.
To be on the safe side, we recommend rows T and lower in sections 4, 5, 8 and 9. This includes the accessible seating row at the front of each section, and then rows D-T behind the wheelchair spaces. In sections 6 and 7 - at the center of the venue - the roof extends back even farther. We recommend being in rows W and lower for the best chance at being covered.
All lawn seats are un-covered and exposed to the elements. When choosing a lawn seat on a hot day, consider something on the left side of the lawn (as you look towards the stage). This side of the lawn sees shade well before the right side.