The Factory - STL Balcony
Features & Amenities
Balcony seats at The Factory are a popular alternative to lower level Floor Seats. All Balcony tickets come with a stadium chair with armrests and a cupholder.
Best Balcony Seats

It's going to be tough to find a bad seat in the Balcony. Most sections have an excellent view of the stage from a fairly close perspective.
Because of its center position, Section 204 is the first to fill up for most concerts. We also like 201 and 207 for their proximity to the stage, despite being on the side.
Balcony Seats to Avoid

For popular concerts, guests may want to avoid the front rows (G-K) of sections 208-210. These are upper balcony sections and the walkway receives a lot of foot traffic from fans moving to and from the bar and restrooms.
One other area of small concern is row A in sections 201-207. The railing at the front of these sections can obstruct sitelines when comfortably seated.
Other Balcony Notes

The Balcony hangs over the VIP Tables and main floor bar
The men's restroom is near section 205/206
The women's restroom is near section 202/203
Bars are found on either side of the Balcony
Note: These seats are highlighted on the map
Interactive Seating Chart
Balcony Seating Chart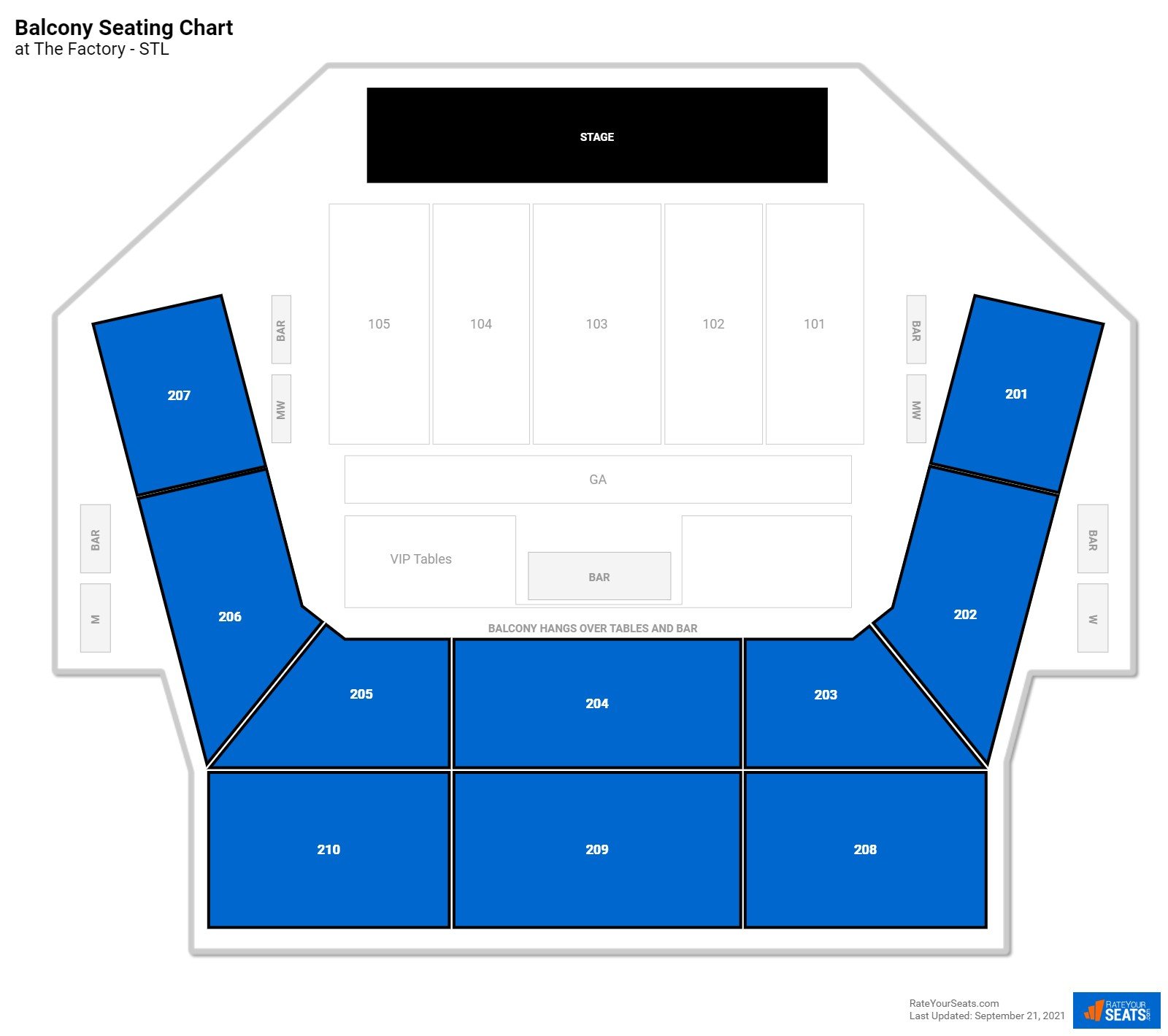 More Seating at The Factory - STL