Ringside Floor at T-Mobile Arena
Ringside Floor Seat Views
Features & Amenities
Ringside Floor tickets for fighting events at T-Mobile Arena are the most expensive and exclusive seats you can buy. When you're on the floor for UFC, boxing, etc., you will be super-close to the ring and be able to hear all the action from the fighters and their entourage.
Sitting in a floor section comes with a lot of perks, such as sitting in such an exclusive section, seeing the fighters as they exit and enter the ring, and being close to the action. With that said, it can be difficult to see all the action, especially for an MMA fight.
The octagon cage does provide quality sight lines from almost anywhere in T-Mobile Arena, but being on the floor you have to contend with looking through the cage to see all the action. It might not be a big deal to most people, but it is something to think about when considering ringside floor tickets at T-Mobile Arena.
Note: These seats are highlighted on the map
Interactive Seating Chart
Ringside Floor Seating Chart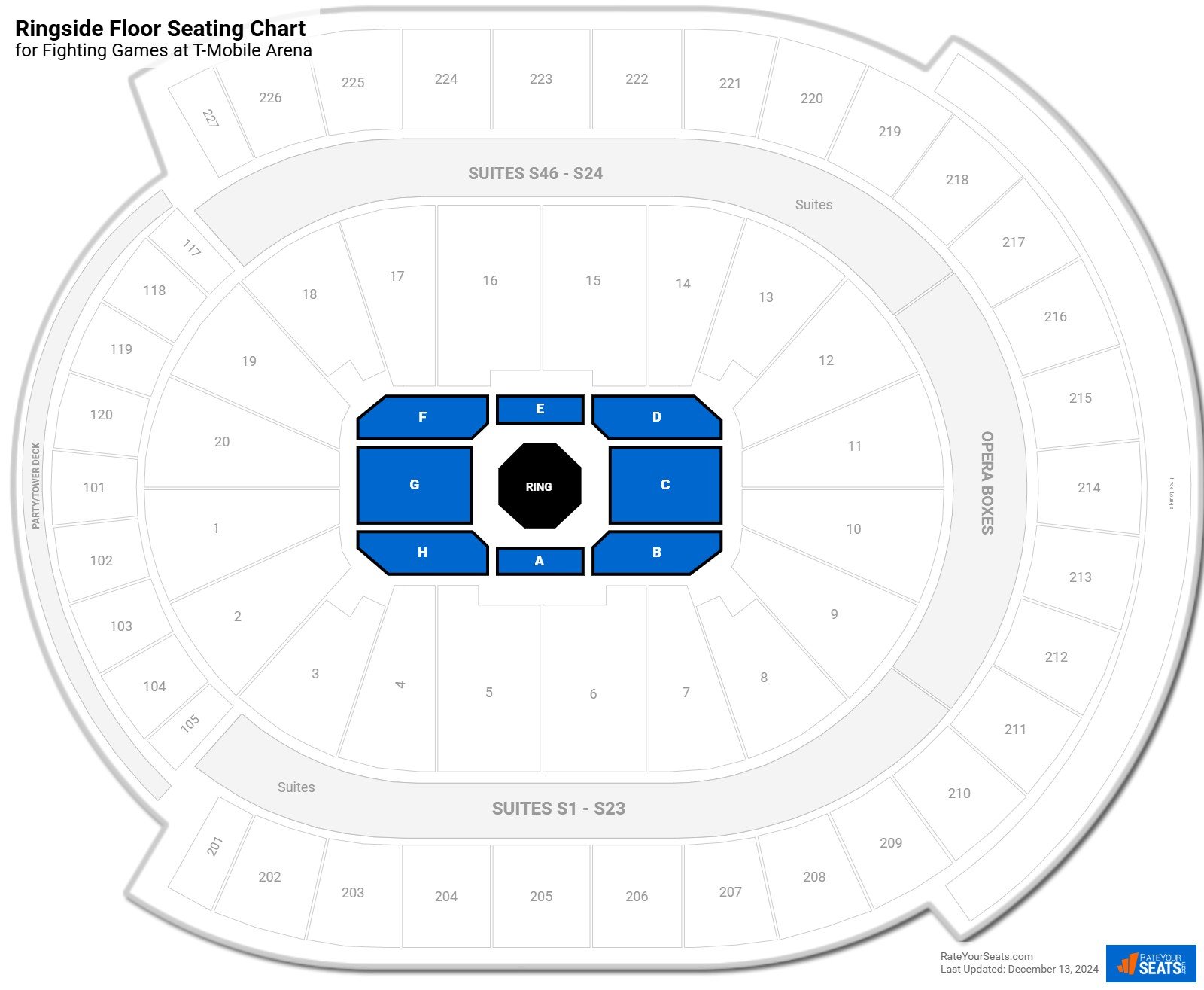 More Seating at T-Mobile Arena
Event Schedule
Other Basketball
Concert
Other