Features & Amenities
The Lawn at Sloan Park is a general admission first-come first-served section located beyond the outfield fence. Tickets here give you the classic spring training atmosphere with a blanket and peanuts soaking up the Arizona sun.
For peak spring training games the lawn does fill up, so fans with lawn tickets are encouraged to arrive early and get their spot on the lawn.
Family Friendly

It is a great place for families with little ones who will have a hard time sitting in a seat for the ball game. There is even a small field in the Kid's zone behind center field. Of course, being in the outfield it is important to beware of home run balls when sitting here!
Note: These seats are highlighted on the map
Interactive Seating Chart
Lawn Seats Seating Chart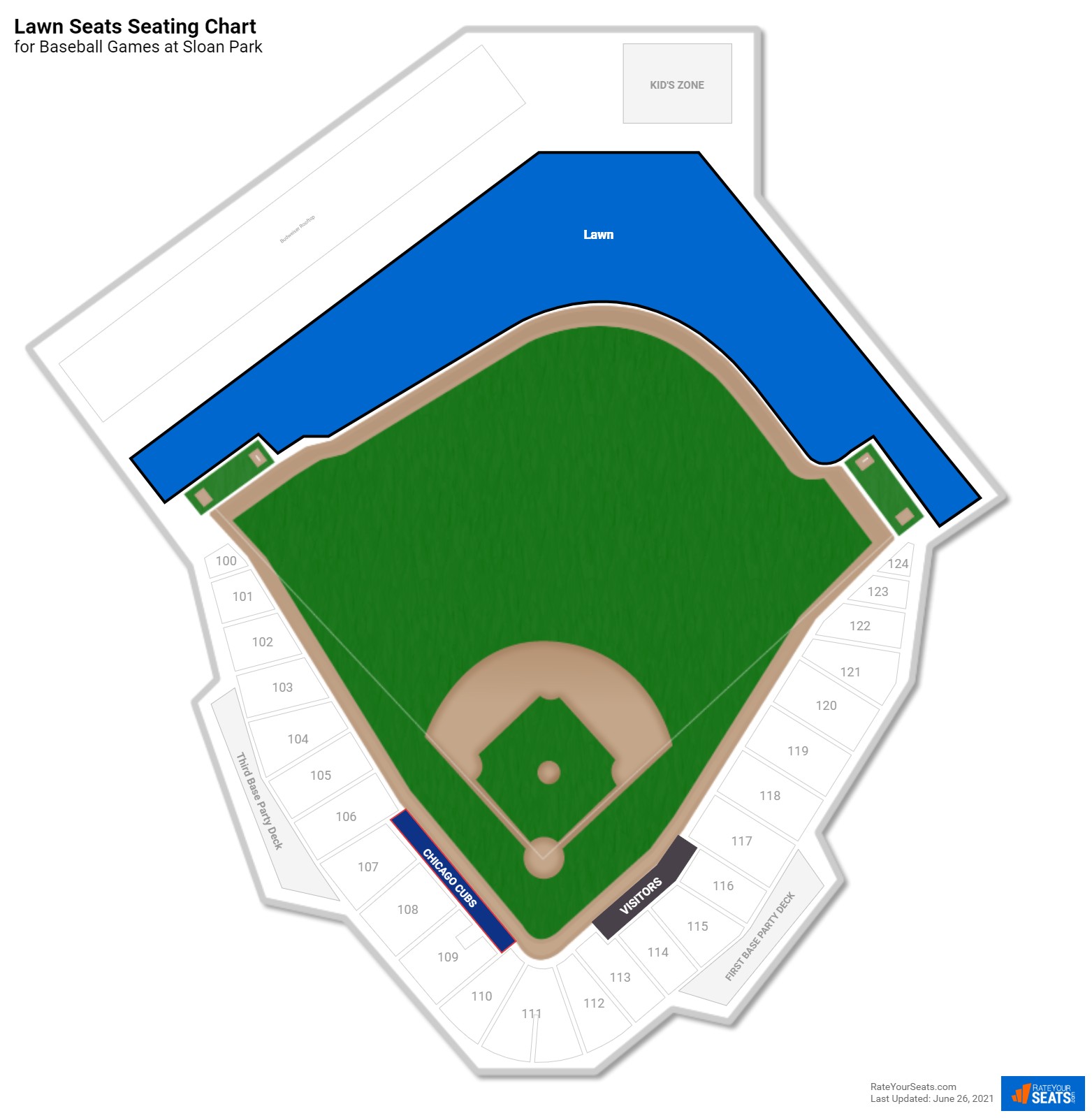 Lawn Seats Reviews
Fun in the Sun!
Coming from Chicago there is nothing better than taking in some pre-season Cubs baseball in the warm Phoenix weather. The lawn is as advertised just like when you see it on T.V. and wish you were there. Fully open to the sun where you can lounge out and soak up that Vitamin D that you've been missing all winter.
More Seating at Sloan Park