Xfinity Center (Mansfield, MA) Seating Chart
Interactive Seating Chart
Explore the Interactive Map
Steely Dan with Steve Winwood

Jun 30

Backstreet Boys

Jul 7

Chicago

Jul 13

Halsey

Jul 14

Dave Matthews Band

Jul 16

Matchbox Twenty

Jul 18

Black Crowes

Jul 20

Disturbed

Jul 23

Rod Stewart

Jul 30

Hall and Oates

Aug 5

Santana with Earth Wind and Fire

Aug 11

Doobie Brothers

Aug 12

Jimmy Buffett

Aug 14

KISS

Aug 18

Alanis Morissette

Sep 4

Brooks and Dunn

Sep 9

Chris Stapleton

Oct 2
Xfinity Center Seating Chart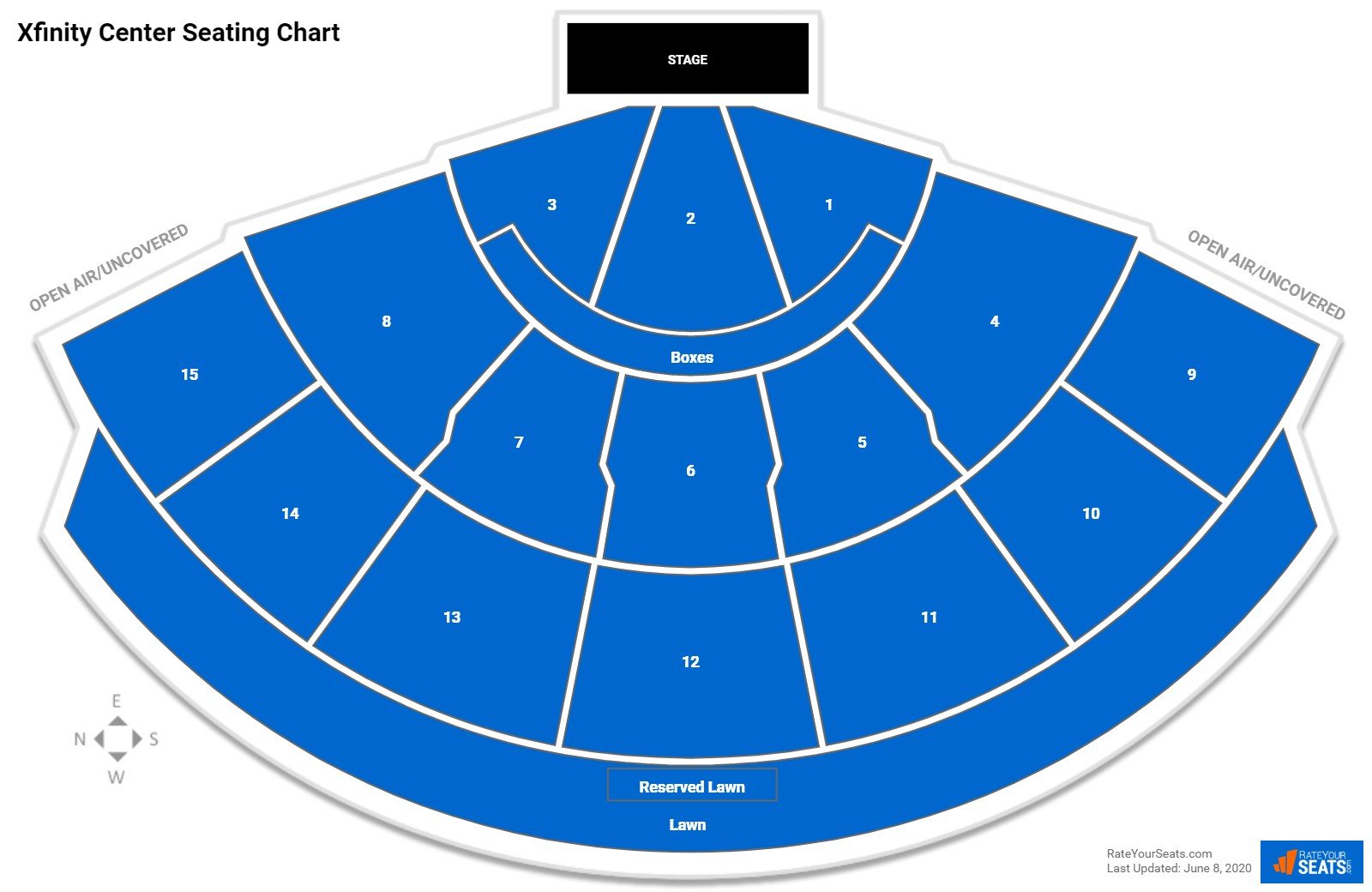 Xfinity Center seating charts vary by performance. This chart represents the most common setup for concerts at Xfinity Center, but some sections may be removed or altered for individual shows. Check out the seating chart for your show for the most accurate layout.
Seating Chart With Row Numbers
Xfinity Center Seat Numbers
Seat numbers at Xfinity Center Mansfield go from right-to-left. When seated looking at the stage, the lowest number (typically seat 1) will be on the far right of each section.

In the lower level, section 1 ranges from 1-36, section 2 in the middle from seat 1-51. Lastly, on the outside, section 3 from seat 1-46.

In the second level, on the outside section 4 ranges from seat 1-69 and section 8 from 1-62. Coming in closer to the middle, section 5 and 7 range from seat 1-39. In the middle, section 6 ranges from 1-40.

In the upper level, on the outside section 9 ranges from 1-40 and section 15 ranges from seat 1-34. In the outside sections inching closer to the middle section 10 and 15 both range from seat 1-46. Inching even closer now towards the middle sections 11 and 13 both range from seat 1-59. In the middle section 12 ranges from 1-61.

Seating Charts for Upcoming Shows
Jun 30, 2021 at 7:30 PM
Steely Dan with Steve Winwood (Rescheduled from 7/1/2020)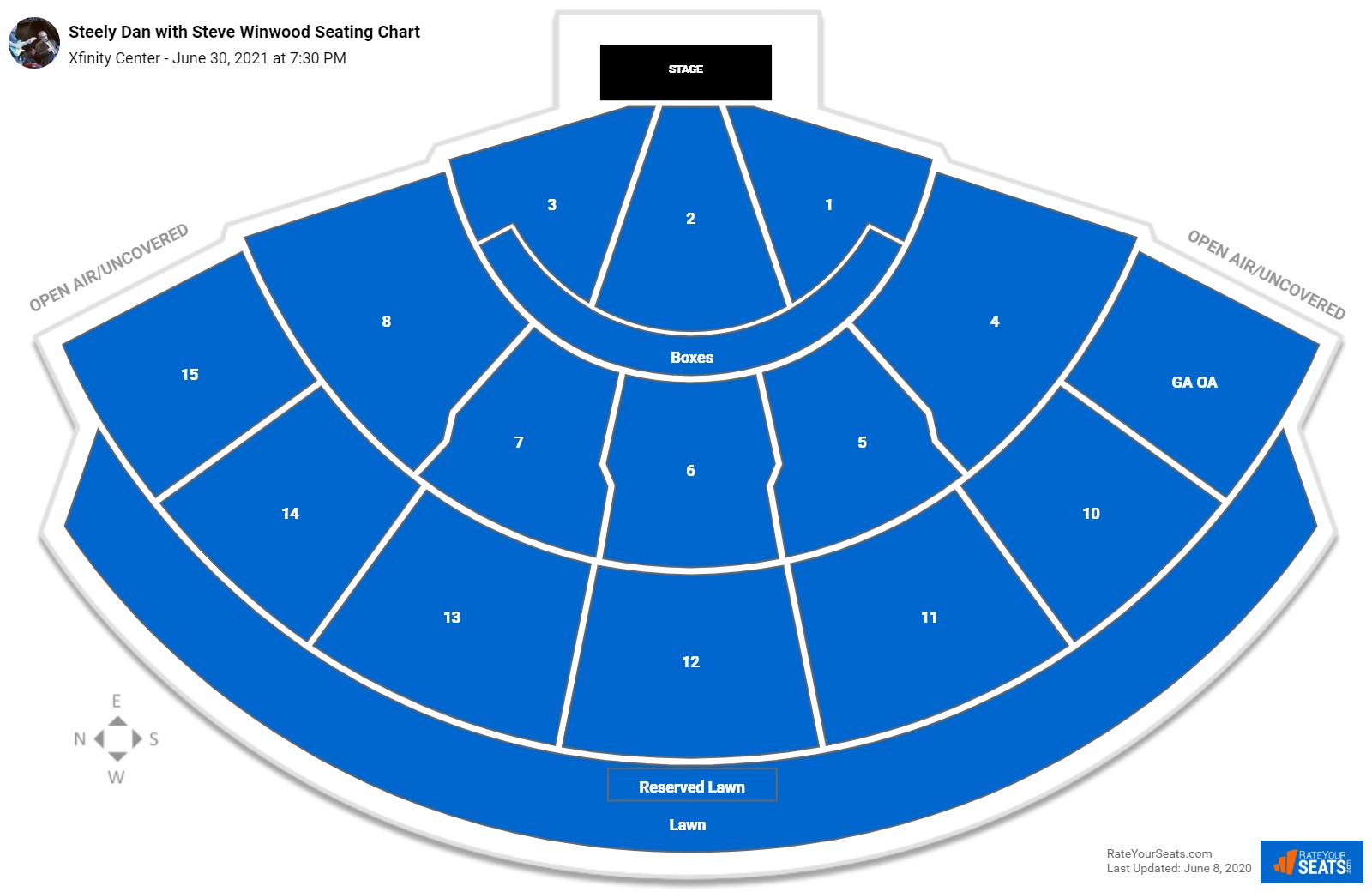 Jul 7, 2021 at 7:30 PM
Backstreet Boys (Rescheduled from 9/12/2020)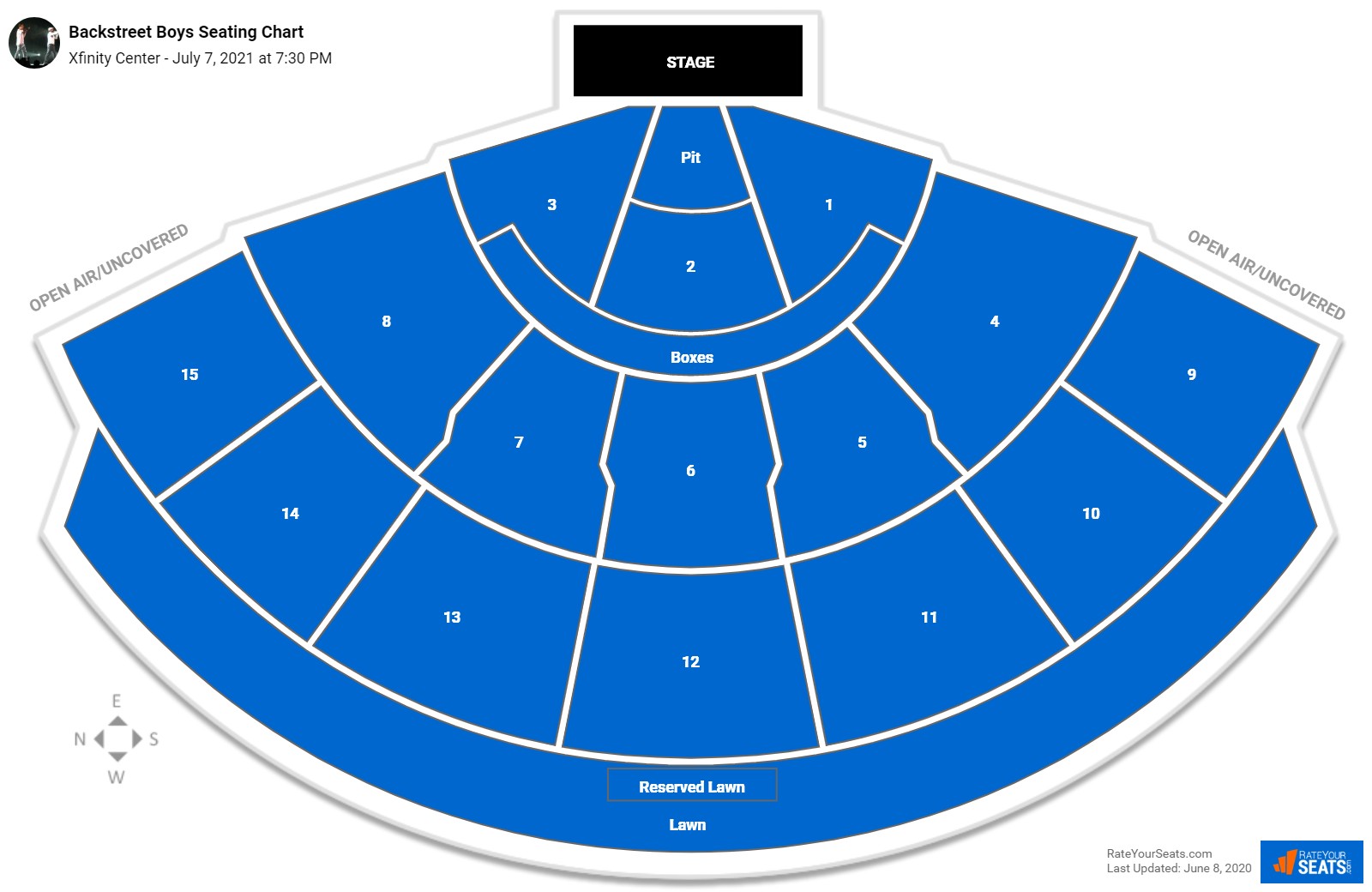 Jul 13, 2021 at 6:30 PM
Chicago (Rescheduled from 7/19/2020)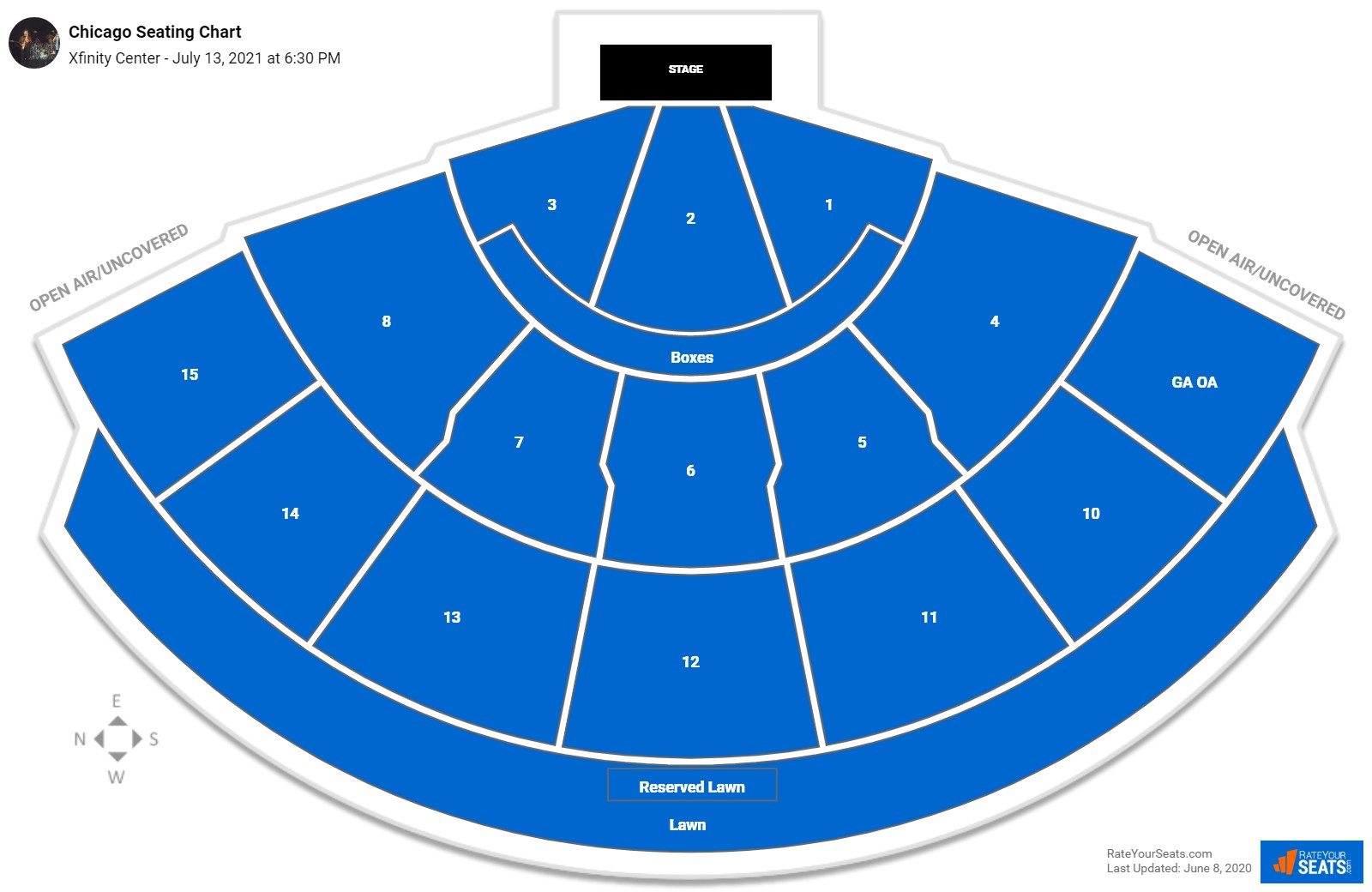 Jul 14, 2021 at 7:00 PM
Halsey (Rescheduled from 7/5/2020)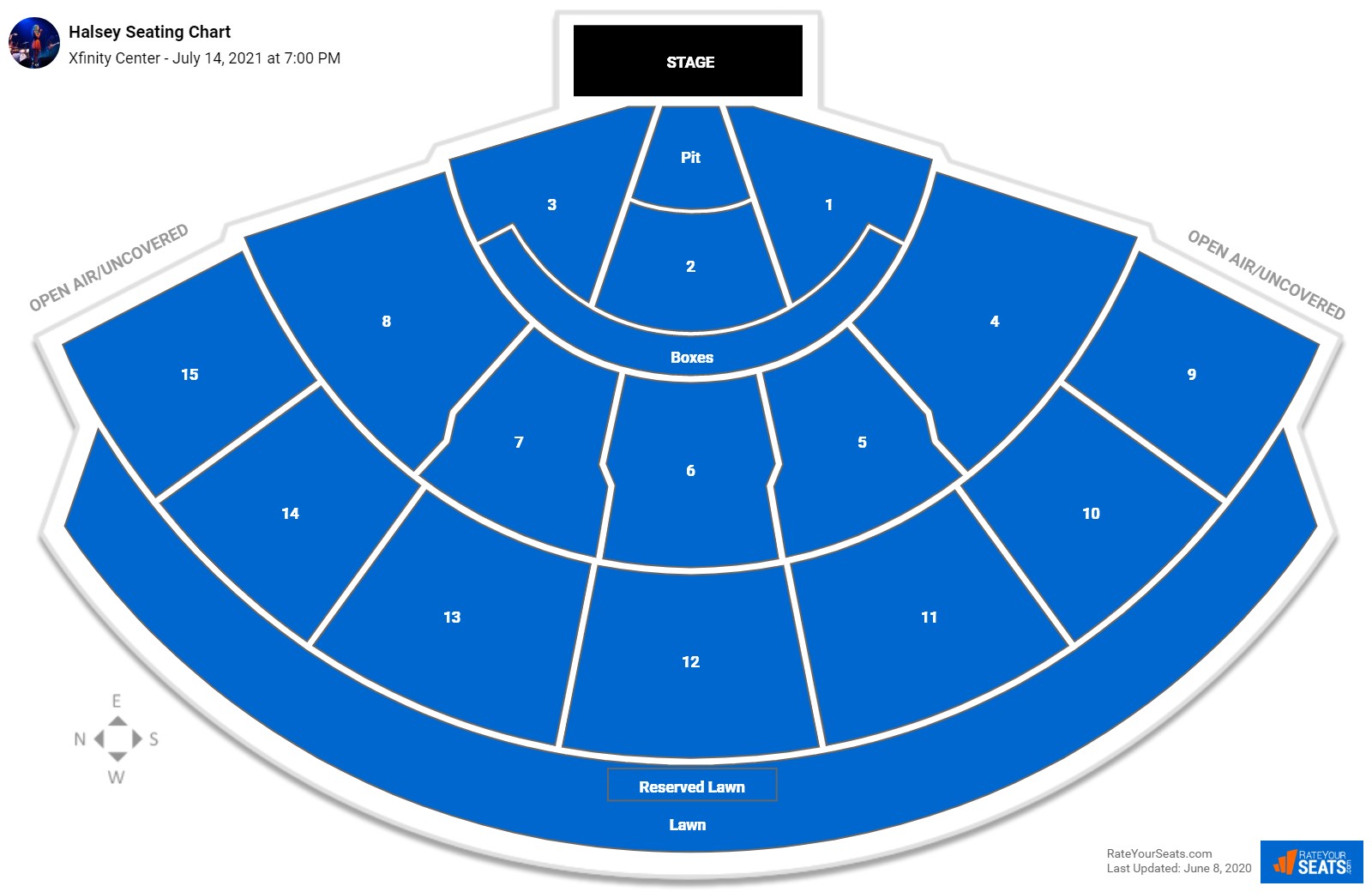 Jul 16, 2021 at 7:30 PM
Dave Matthews Band (Rescheduled from 7/17/2020)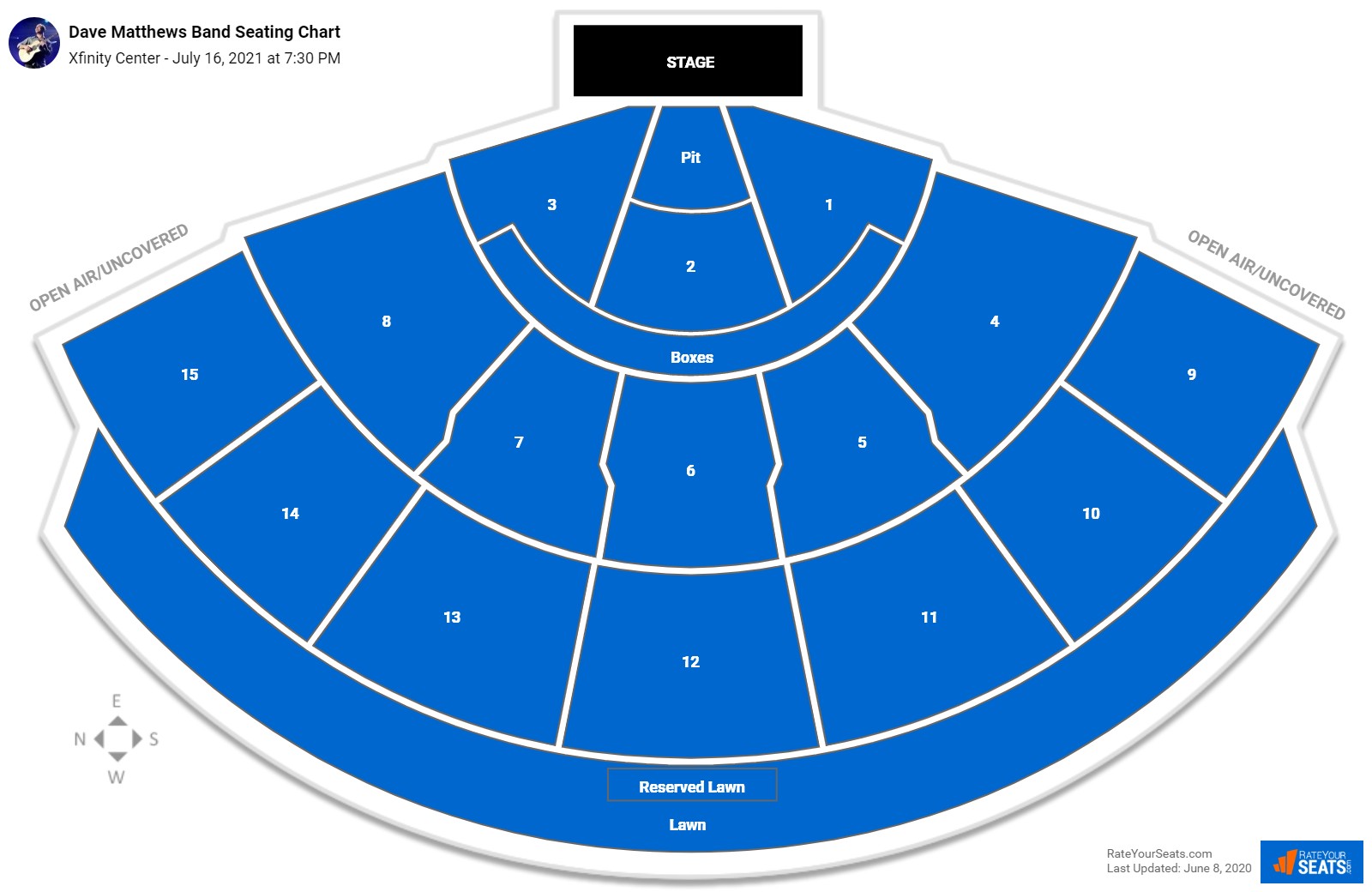 Jul 23, 2021 at 7:00 PM
Disturbed (Rescheduled from 7/30/2020)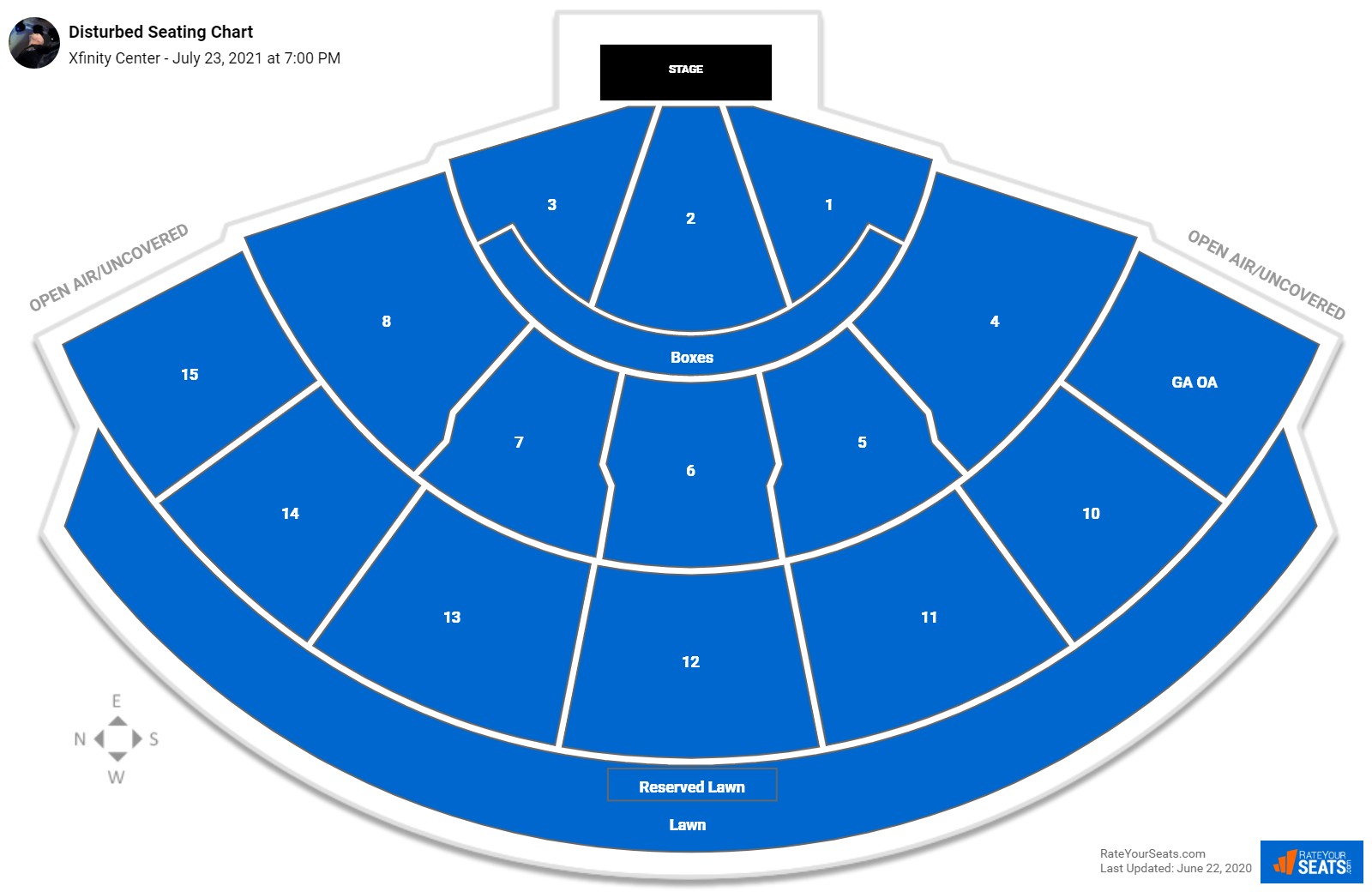 Jul 30, 2021 at 7:30 PM
Rod Stewart (Rescheduled from 8/9/2020)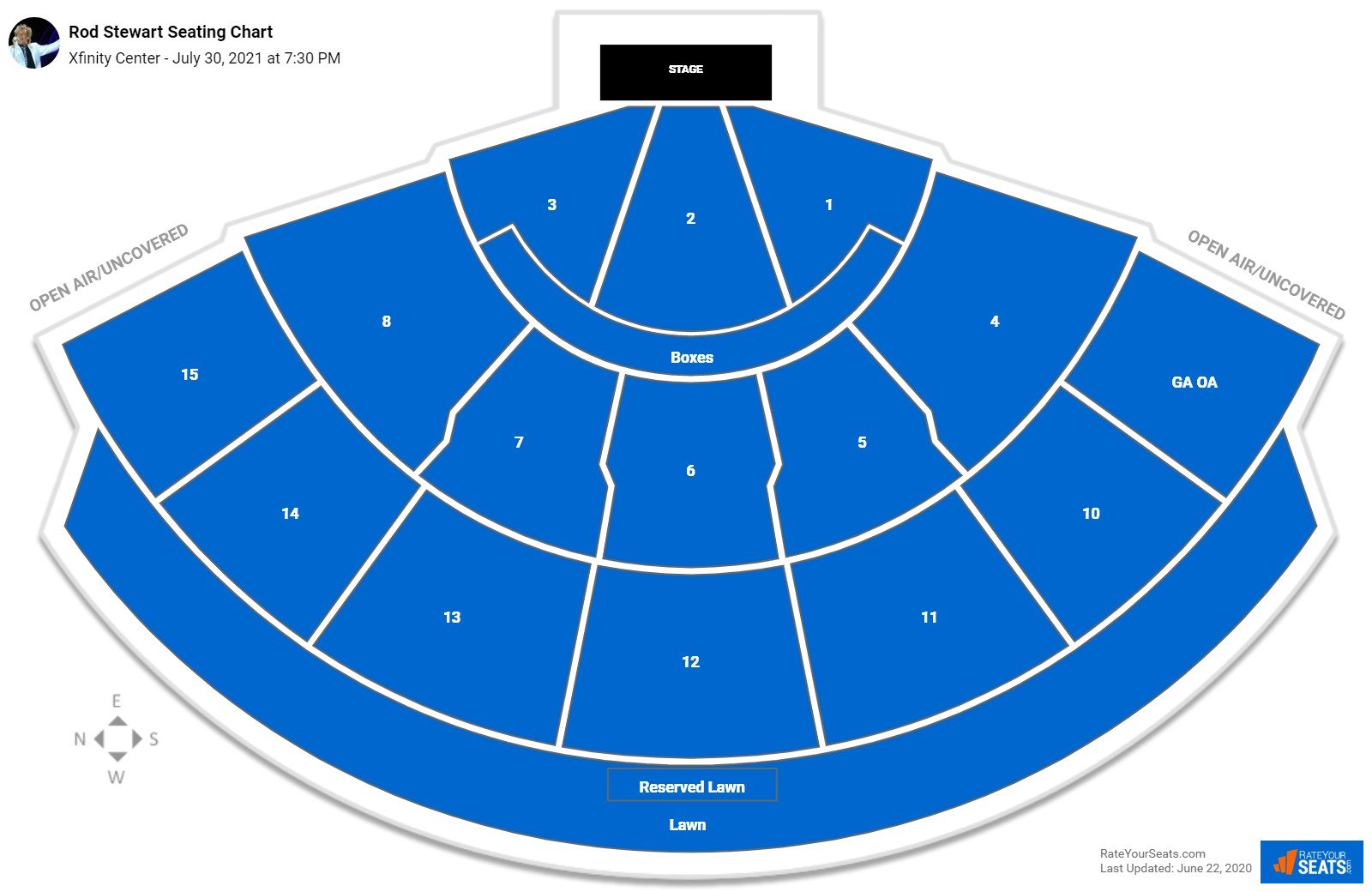 Aug 5, 2021 at 7:00 PM
Hall and Oates (Rescheduled from 8/29/2020)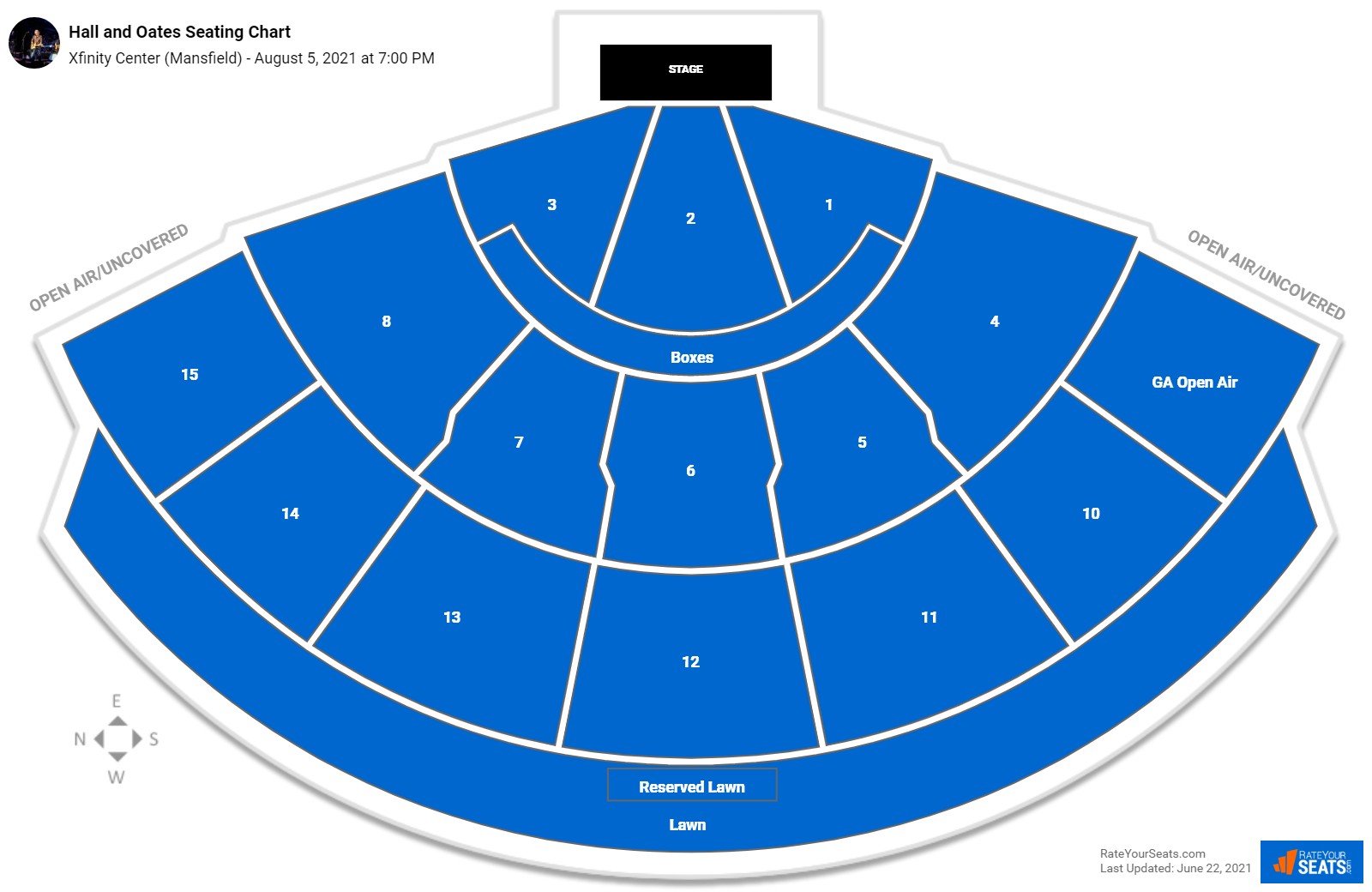 Aug 11, 2021 at 7:00 PM
Santana with Earth Wind and Fire (Rescheduled from 8/12/2020)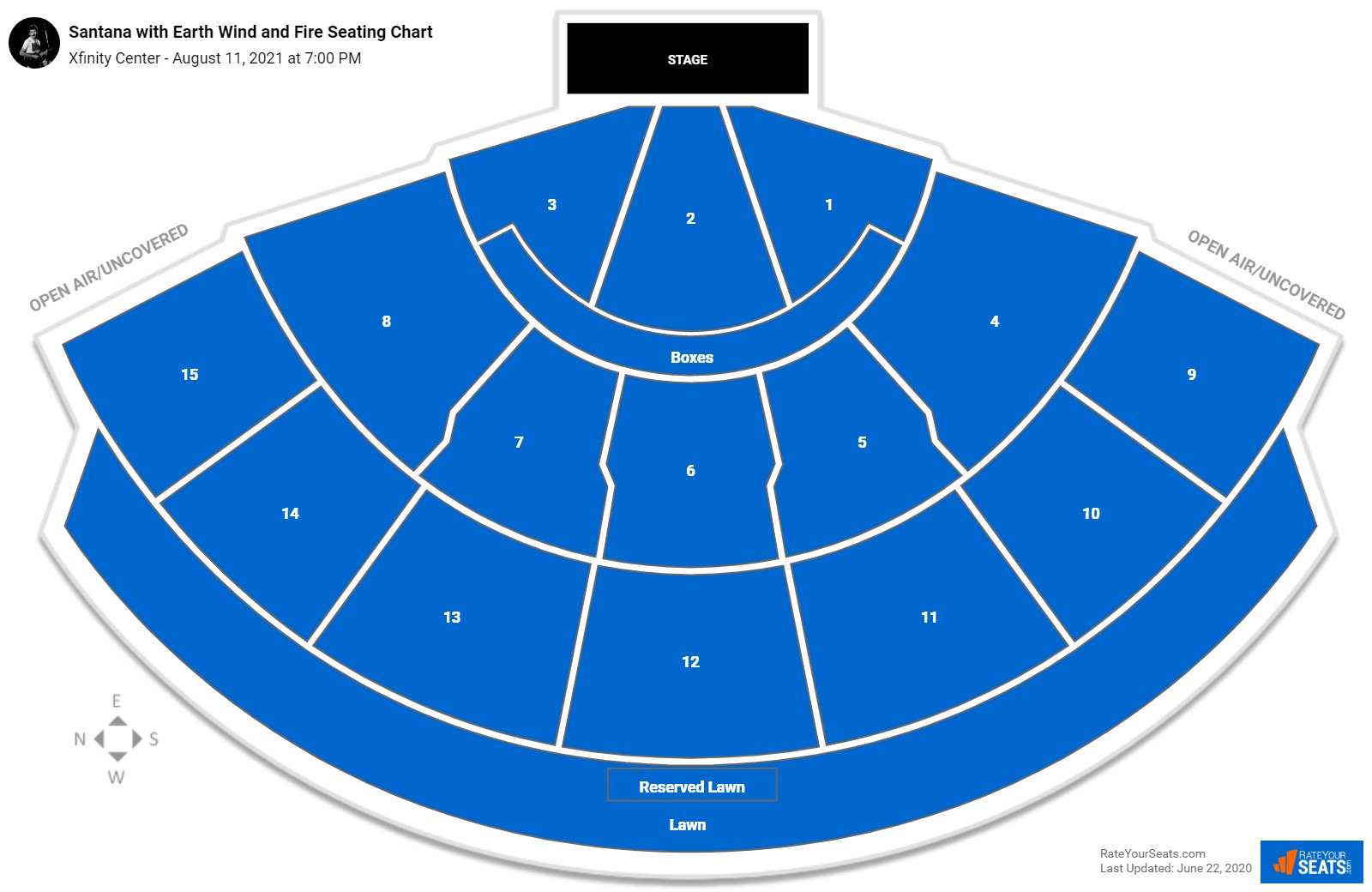 Aug 12, 2021 at 7:00 PM
Doobie Brothers (Rescheduled from 7/3/2020)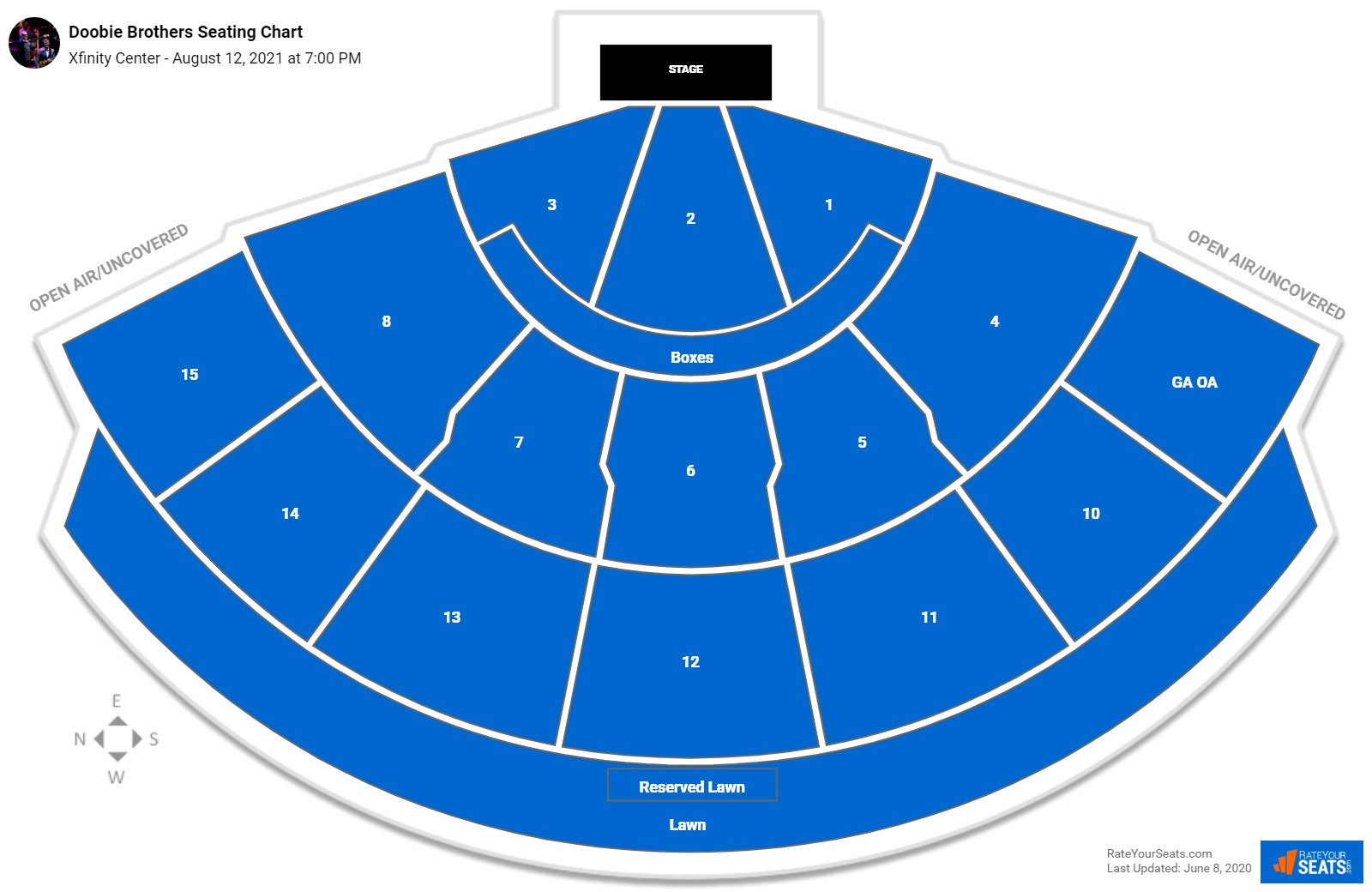 Aug 14, 2021 at 8:00 PM
Jimmy Buffett (Rescheduled from 8/8/2020)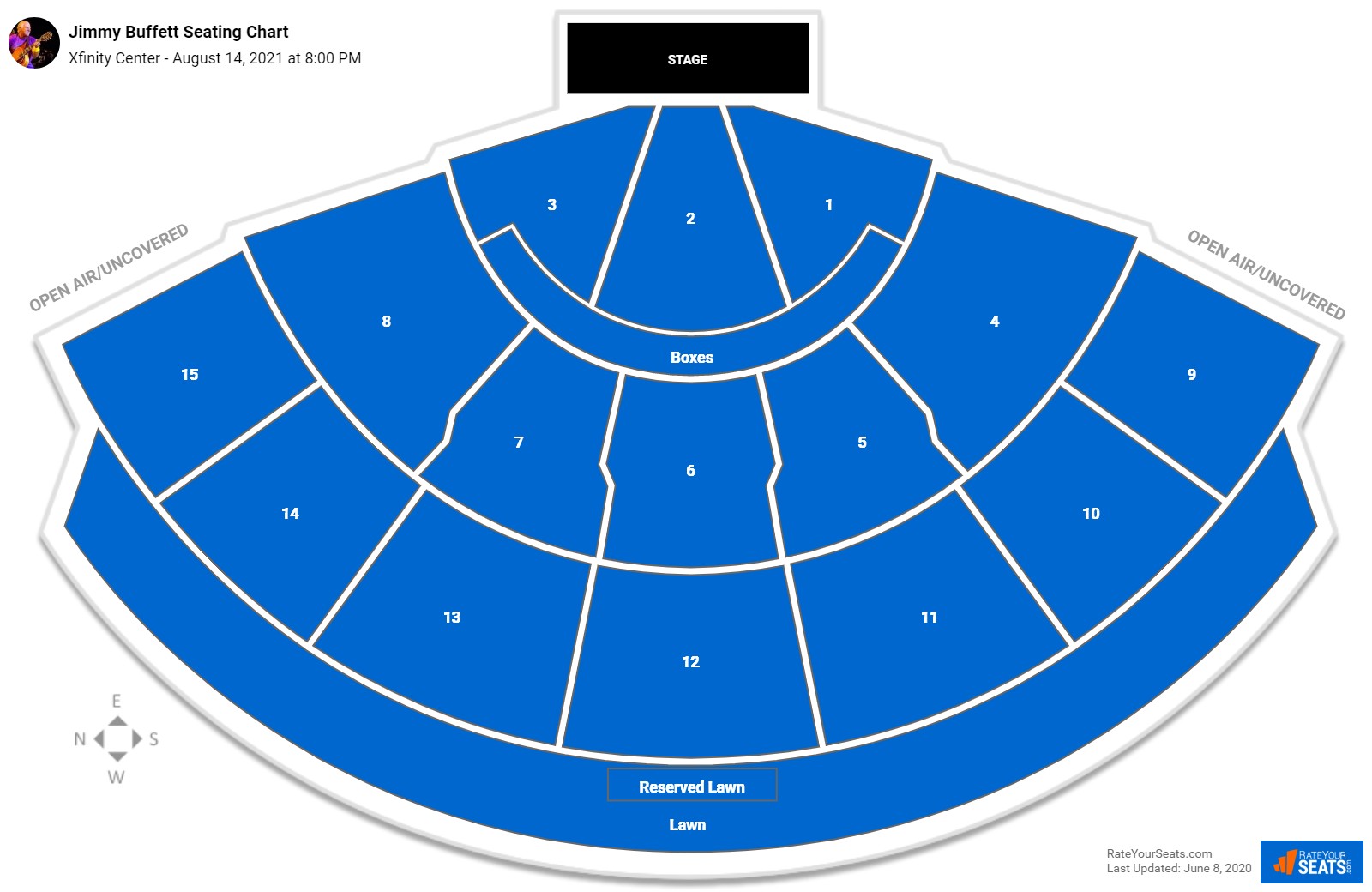 Sep 4, 2021 at 7:00 PM
Alanis Morissette (Rescheduled from 7/9/2020)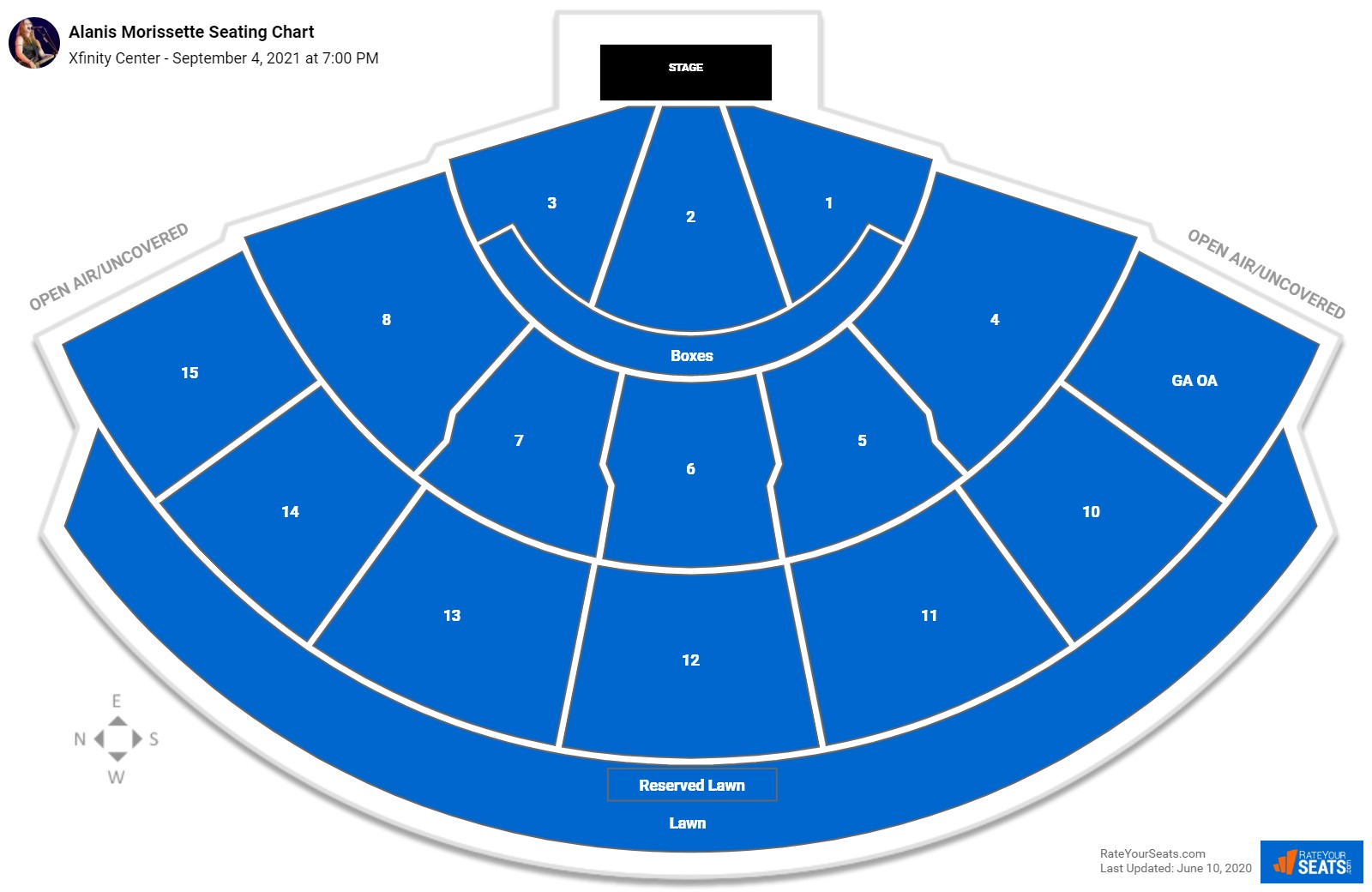 Oct 2, 2021 at 7:00 PM
Chris Stapleton (Rescheduled from 8/1/2020)