Razorback Stadium Seats with Backs
Chairback Seats
The best seats at Razorback Stadium are easy to identify because they are Arkansas-red. These are stadium-style seats with backs, while all other seats are bench-style bleachers. Chairbacks can be found in the following areas:
Sections 108-119.
Sections 130-134.
Sections 214-225.
Sections 226-238.
Sections 476-488.
Sections 518-1 - 528-1 and Sections 500-1 - 508-1.
Sections F1-F9.
Note: These seats are highlighted on the map
Interactive Seating Chart
Seats with Backs Seating Chart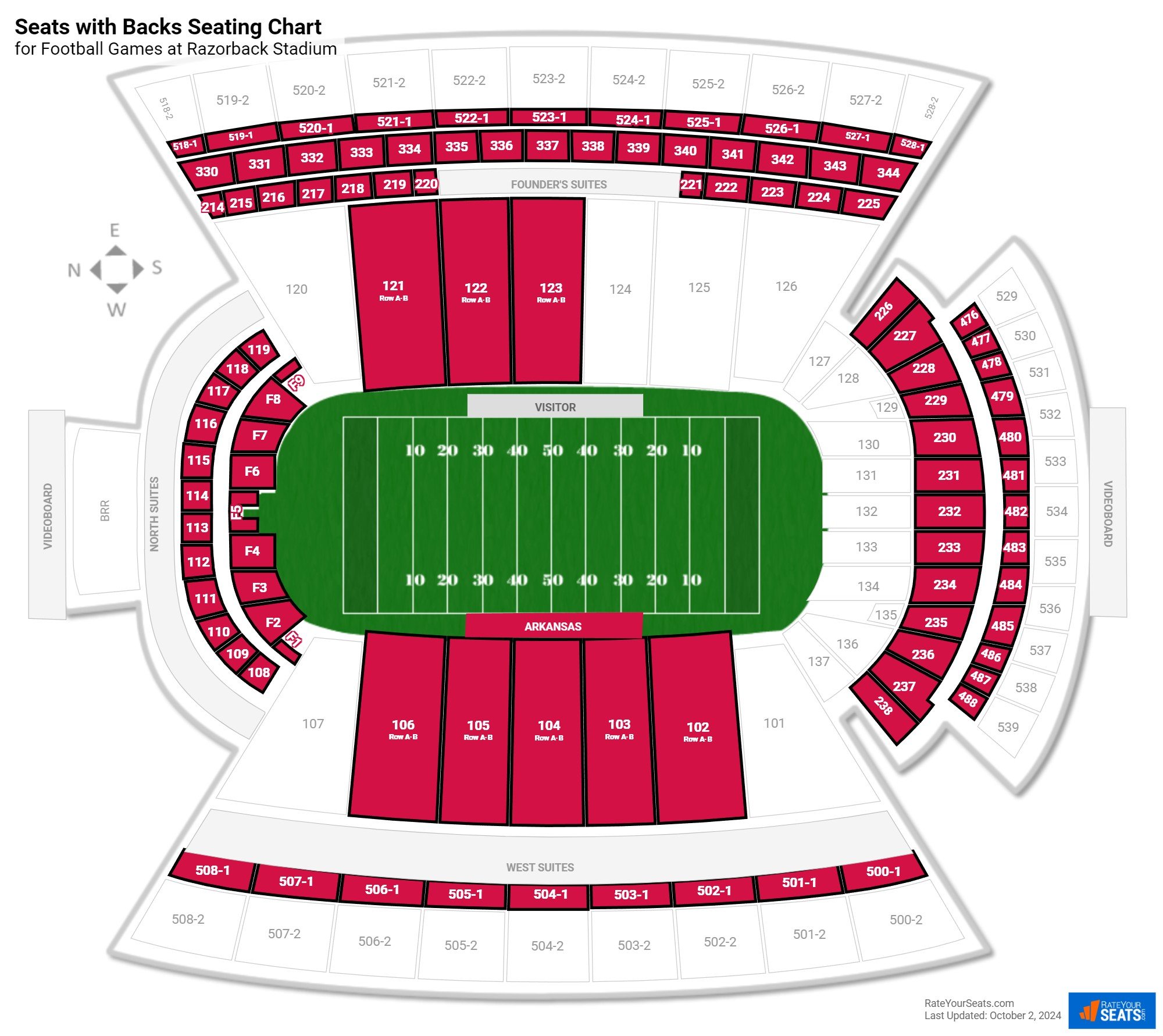 Seats with Backs Reviews
Ratings & Reviews From Similar Seats

"Great Seats"

(Section 112) - -

We had a group of 10 and everyone seemed very pleased with our seats. Would buy the same seats again.
More Seating at Razorback Stadium