What is the Section 101 or 216 like for a concert?
Looking at tickets for the Andre Bocelli concert. Never been to the Forum and deciding which tickets to purchase. Thanks for the help.
Oct 2013
Answered by RateYourSeats.com staff...
Both Sections Are Side Seating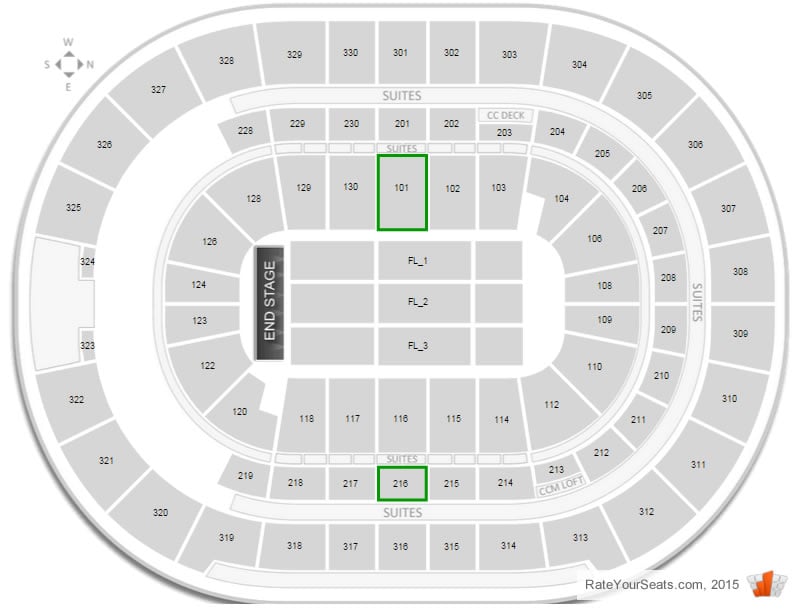 Both section 101 and 216 are in a very good location, as they are both close to the stage, but far enough back from the side to provide great views of center stage and the entire performance. Section 101 is located on the lower level of the Tampa Times Forum, so it will feel closer to the stage than in Section 216 which is one level above. Section 101 has 18 lettered rows of seating running from Row A in the front to Row U in the back (entry tunnel located at the top of the section ), while Section 216 has just 6 lettered rows of seating running from Row D to Row J.
Section 216 is on the Club Level
Important to note is that Section 216 is on the Club Level of the Forum, which will give you access to great amenities such as wider padded seats, access to private Club Level restrooms, and upscale food and beverage options. Club level seats also give you a bit more elevation from the floor level to provide better sight lines to all areas of the stage.
Amenities vs. Proximity
Given the additional comforts of the Club Level and the fewer seats per row which make for easier trips to the concourse, we recommend opting for Section 216 for a more comfortable upscale experience, but if you prefer to be closer to the stage, Section 101 is an excellent option.
Asked October 07, 2013 for Andrea Bocelli on Dec 14, 2013
Interactive Seating Chart
Other Popular Seating Choices