Where is Section 18 Row 33 Seat 7 at Rose Bowl Stadium?
Sep 2014
Answered by Steve at RateYourSeats.com...
Section 18 is located near midfield along the west sideline at Rose Bowl Stadium. The section has a total of 97 rows of seating, starting with Row N at the very front, and then running in reverse alphabetical order to Row A before beginning the numbered rows. Row A is followed by Rows 1-25 before reaching the section entry tunnel and walkway, then ending in Rows 29-77 in the upper portion of the Section. At Row 33 you will be very close to the entry tunnel below Row 29, which will make it very easy to get to and from the seats.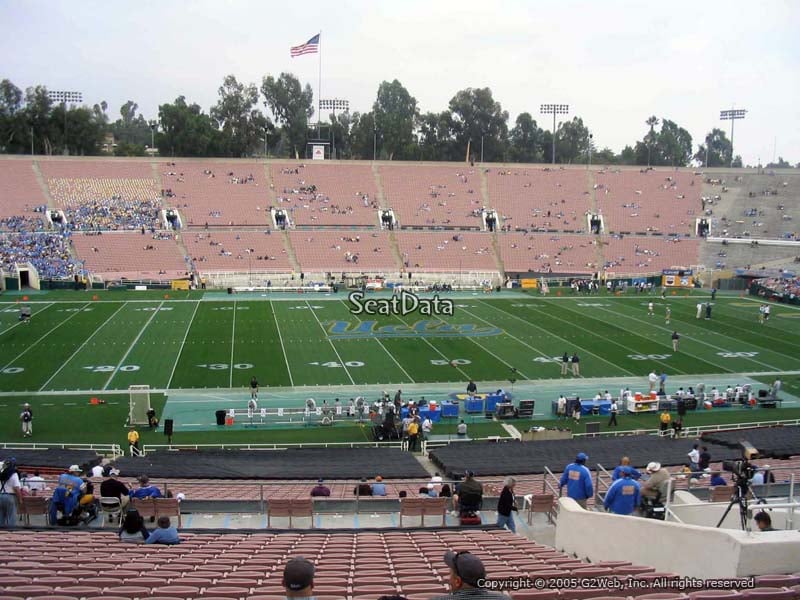 The aisles for the Rose Bowl seating sections are located down the middle of the section, with the Seat 1 starting just left of the aisle, and Seat 101 starting just to the right of the aisle (as you face the field). Therefore, in Seat 7 you will only need to pass 6 other seats on the left side of the section before reaching your seating location.
Asked September 01, 2014 for One Direction & 5 Seconds of Summer on Sep 13, 2014
Interactive Seating Chart
Other Popular Seating Choices