In the highest rows of the 300 level at Petco Park, there are beams supporting the roof. In most cases, these beams are on the aisle and do not affect sitelines.
In select sections, including Section 312, there are additional beams that support the light structure above the section. There are no seats behind these beams, but there are seats directly next to them.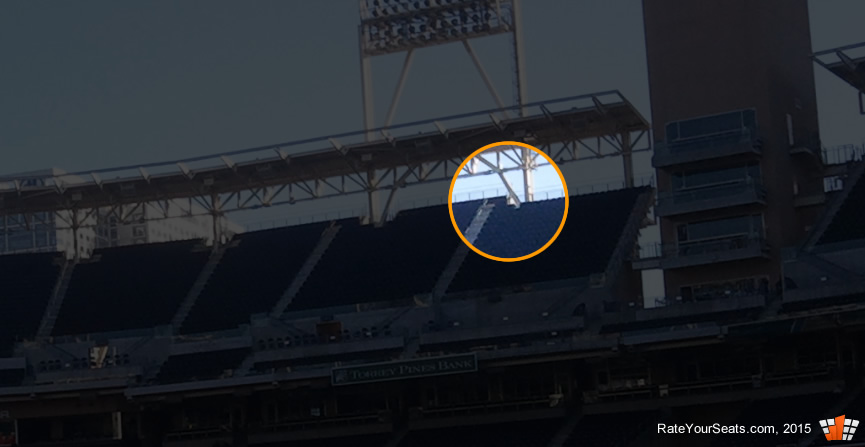 In Row 25 of 312, seats 3 and 6 flank the beams. Neither seat is negatively affected by the support - there just won't be anyone sitting next to you on that side. You'll actually have an open space on the ground to put personal belongings and concessions if you choose seat 3 or 6.