What seats at Marlins Park have the awe factor without breaking the bank?
I have never been to Marlins Park. My brother and sister in law are coming in from Richmond, VA and I want to impress them with great seats. See the game, get on the videotron, see the players and easy access to bathrooms. Can you recommend a section and row? I would prefer to spend less than $50 per ticket.
May 2013
Answered by RateYourSeats.com staff...
I was just at Marlins Park less than a month ago. It was my second time there, and the seats that I sat in absolutely have the awe factor you were looking for.
We were in Section 8, Row 13. Section 8 has lettered rows closer to the field and then numbered rows further back. On this side of the field, numbered rows 10-20 were constantly on the videotron because of the position of the camera well just beyond the first base dugout. In addition, these seats afforded you a very good of the entire field.
These rows are long; however, so aisle seats are a bonus. For closer to access to restrooms, Sections 9 and 10 are very close to a men's restrooms without any wait.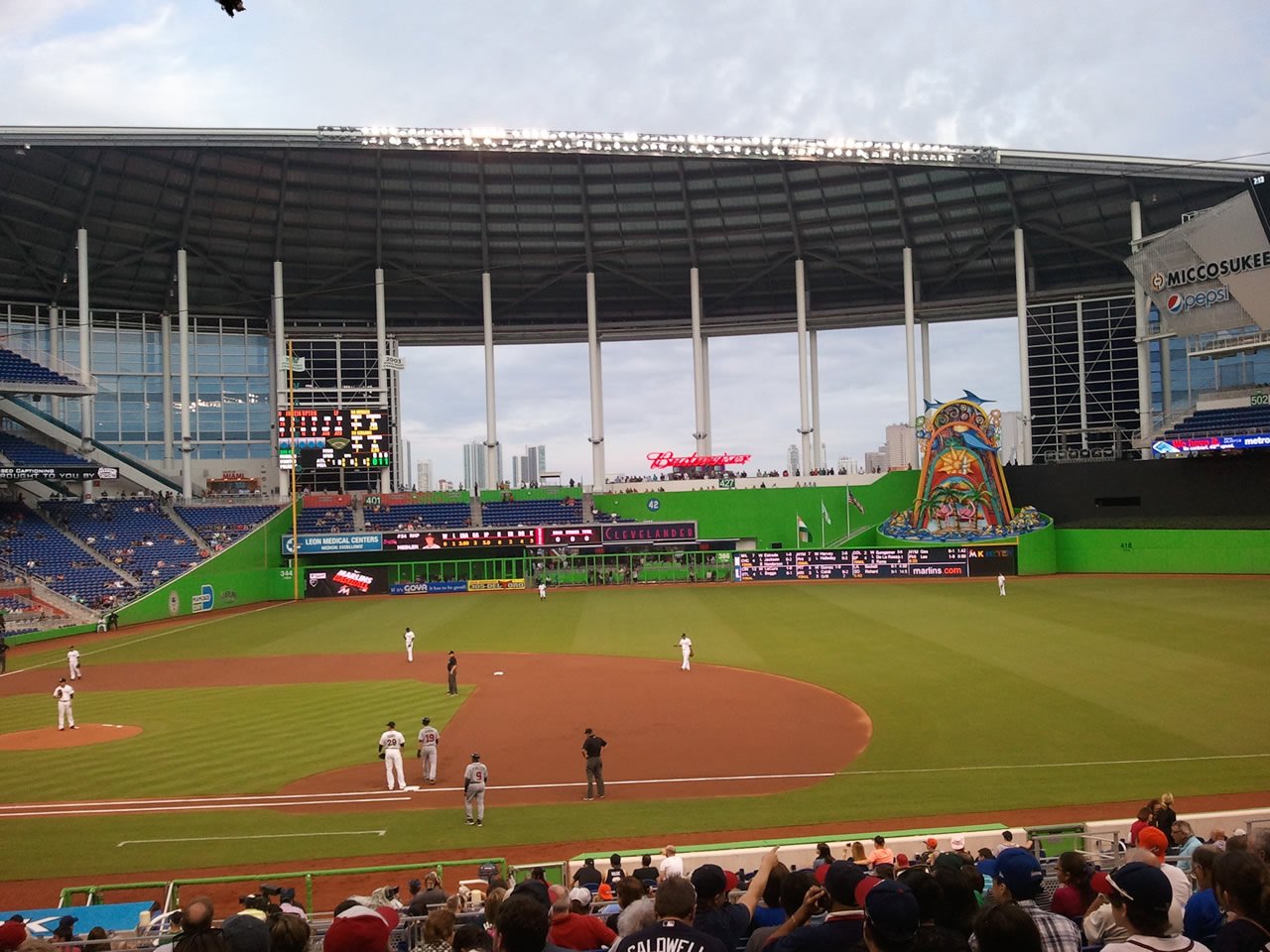 Asked May 10, 2013 for Cincinnati Reds at Miami Marlins on May 15, 2013
Interactive Seating Chart
Other Popular Seating Choices