Where is the walkway in the mezzanine sections at Jones Beach Theater?
May 2015
Answered by RateYourSeats.com staff...
Mezzanine Sections Layout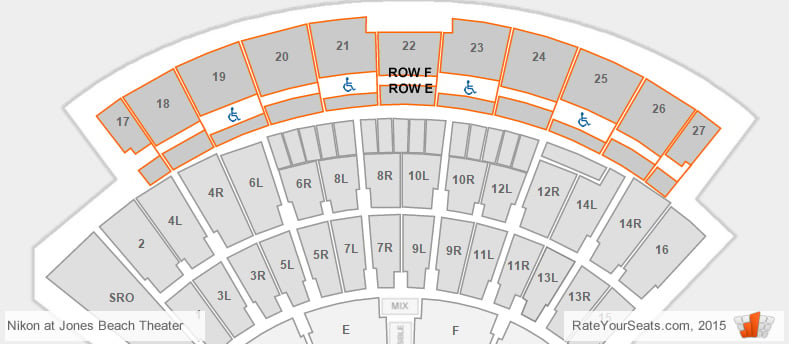 At Jones Beach Theater, the Mezzanine is a the group of sections farthest away from the stage. On most seating charts, these sections are listed as Sections 17 through 27. Each of these sections has up to 22 rows of lettered seating with a walkway separating the lower and upper portions of each section. In each section, the walkway is between Rows E and F. Sitting close to rows E and F makes it easy to get in and out of the mezzanine and to and from the concourse.
Mezzanine Accessible Seating
Fans looking for accessible seating will find that rows D and E in Sections 19, 21, 23 and 25 are handicap-accessible. There are no seats in these rows. Instead, there are large open spaces for wheelchairs and companion seating.
Asked May 05, 2015
Interactive Seating Chart
Other Popular Seating Choices