Where can You Find Covered Seating?
With its location just off the Atlantic Ocean, Jones Beach Theater is one of the best venues for soaking up the sun and catching a world-class act. Unlike most outdoor music venues, the theater has multiple levels of seating - and each level comes with its own unique advantages.
Among these levels is the Stadium level that sits above the Orchestra. Ticketholders in these sections will enjoy an elevated view of the stage, along with excellent views into nearby Zachs Bay. The odd-numbered sections in this area are known as Stadium 1 seating, while the even-numbered sections are known as Stadium 2 seating. The most significant advantage of Stadium 2 sections is that roughly half of the seats are under cover.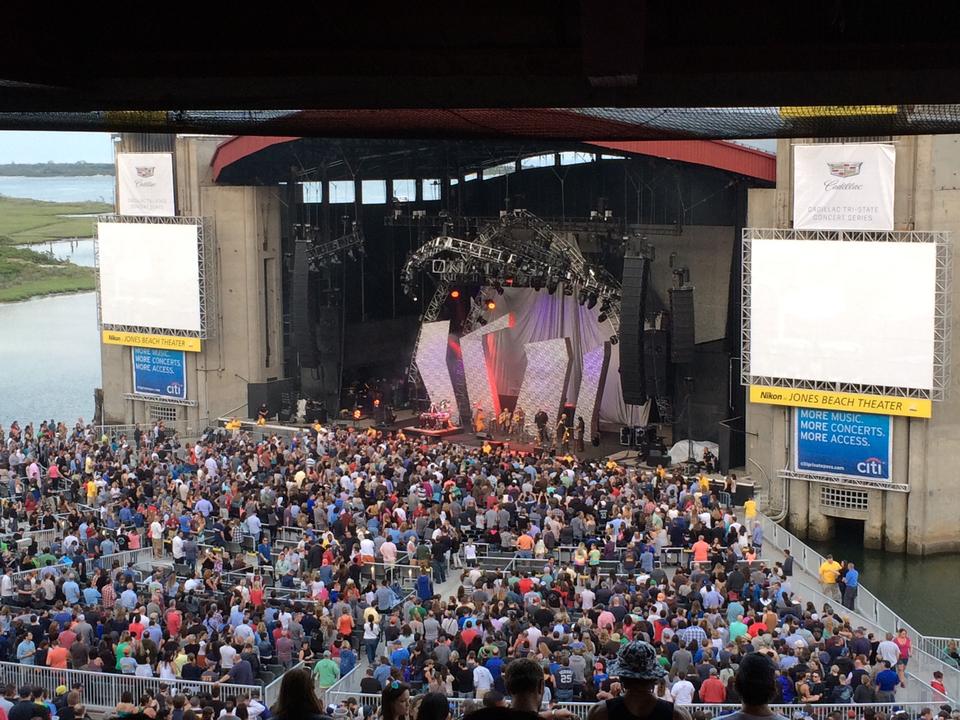 The Mezzanine (sections 17-27) hangs over the back portion of Stadium 2 seating, creating protection from the rain (and often the sun). Rows NN and above in sections 4, 6, 8, 10, 12 and 14 are covered by the overhang and will keep you dry in the event of rain (of course, blowing rain might still find a way to sneak in). Sections 2 and 16 book-end Stadium 2 seating, but seats in those two sections are not covered.
In addition to the sections listed above, all Stadium Box sections (commonly labeled SB1-SB15) are fully covered and almost entirely shaded. Besides for offering the best protection from the weather, these are premium sections and include upscale amenities like wait service and private restrooms. Tickets in the Stadium Boxes won't come cheap, but they do guarantee one of the most comfortable experiences in the amphitheater.